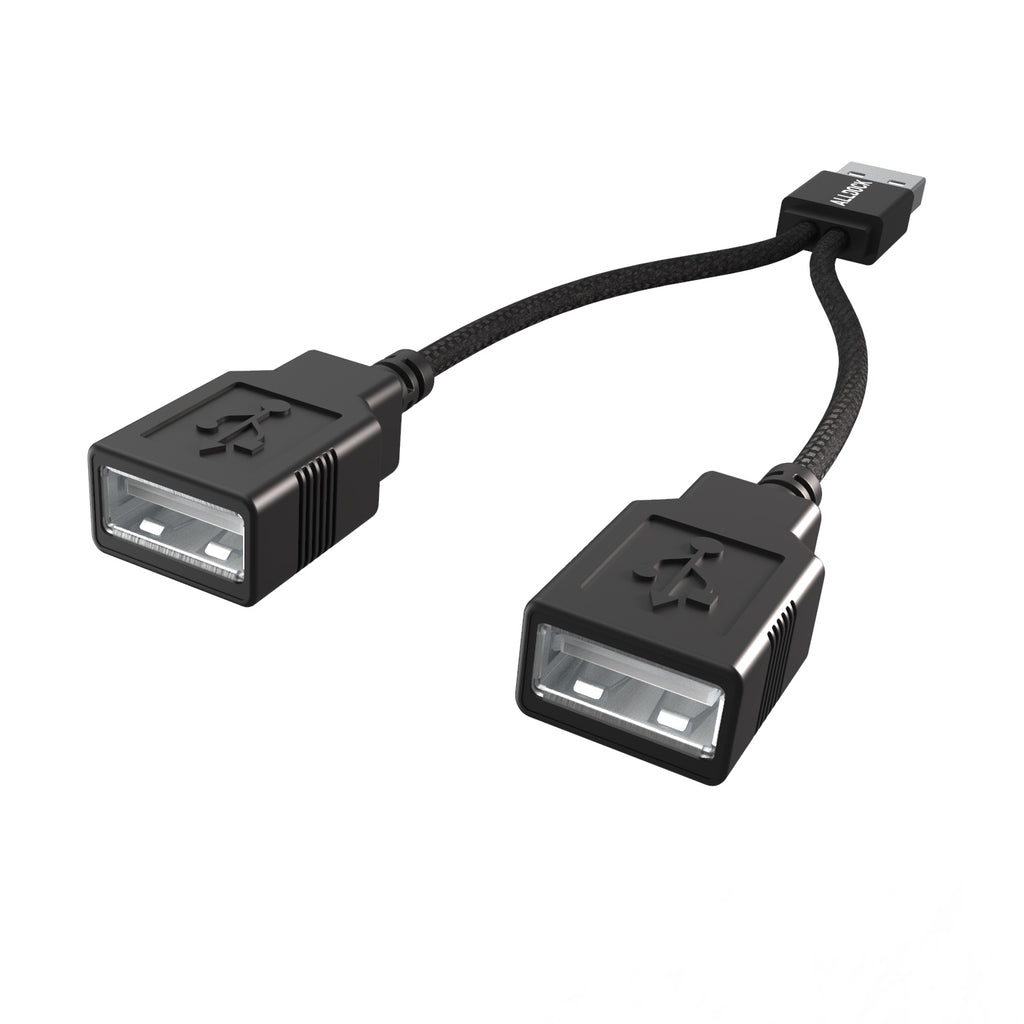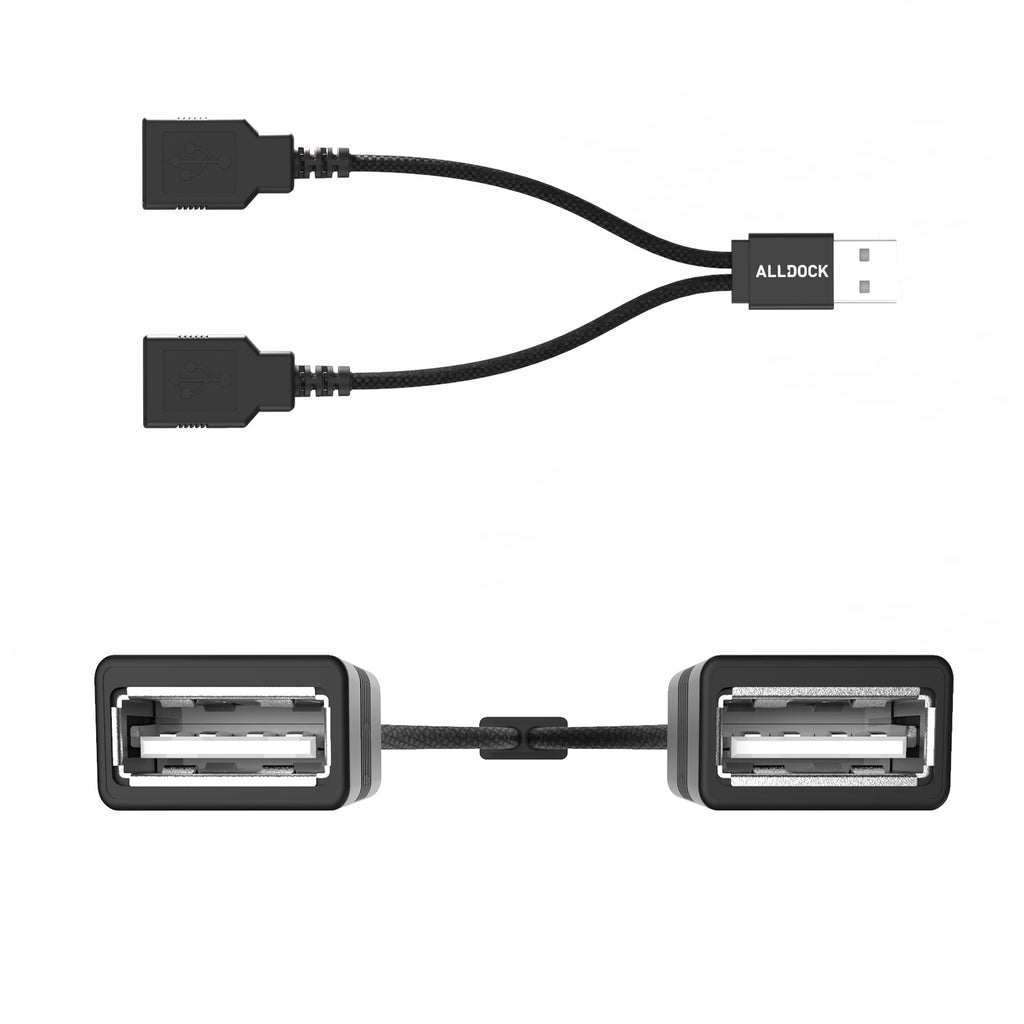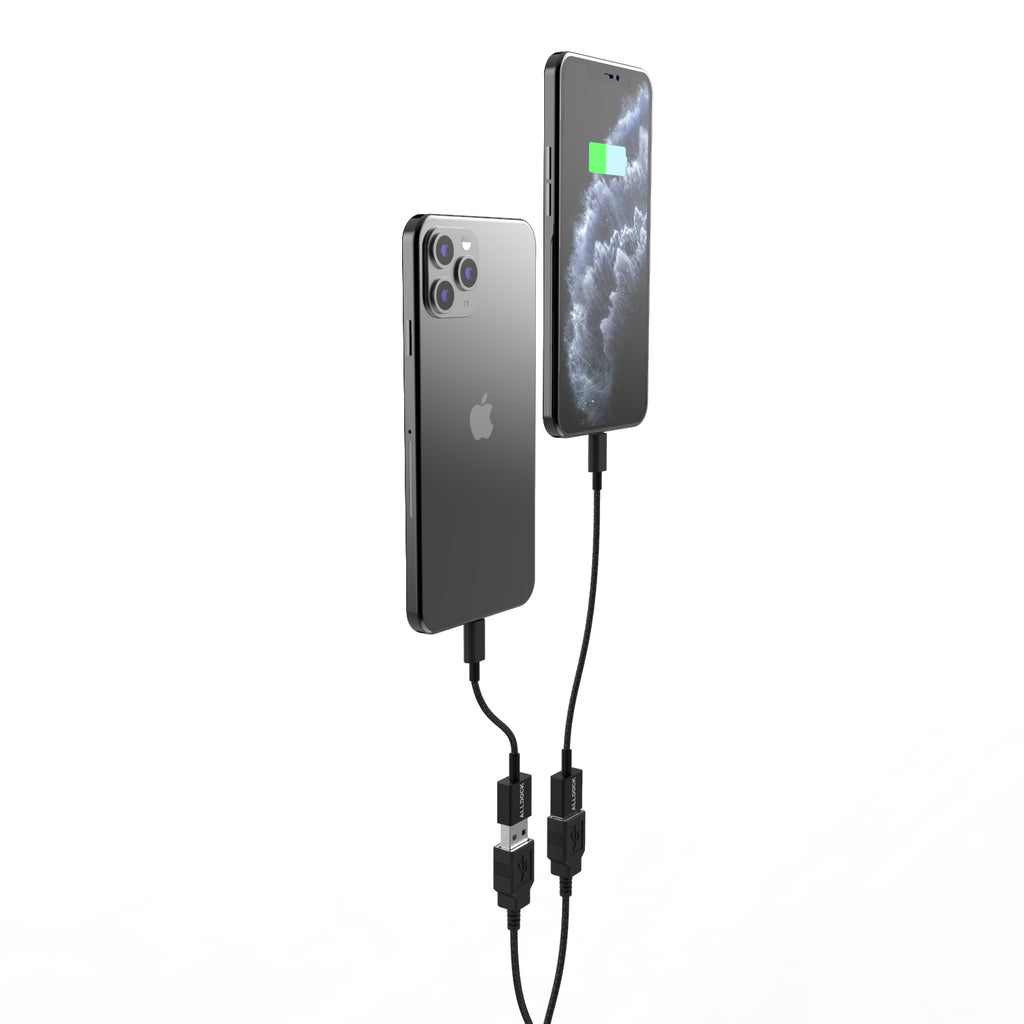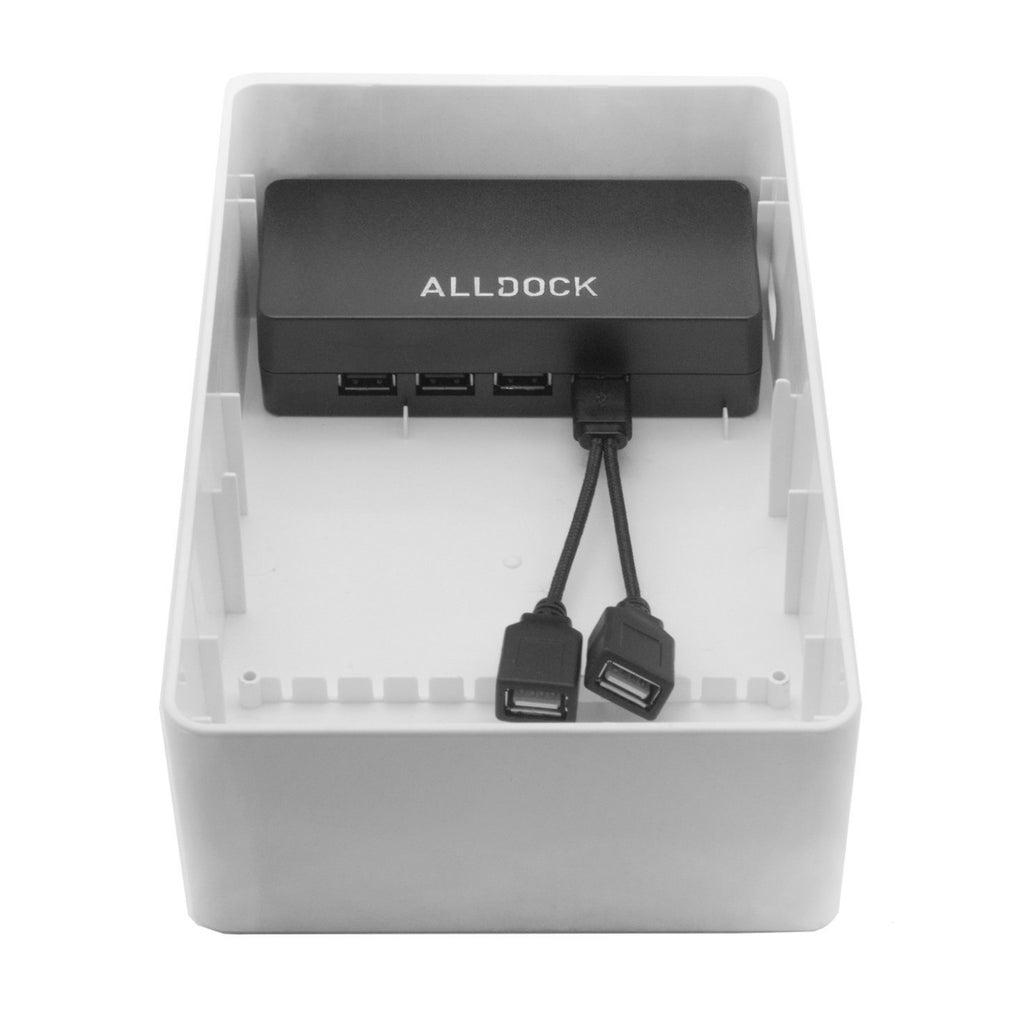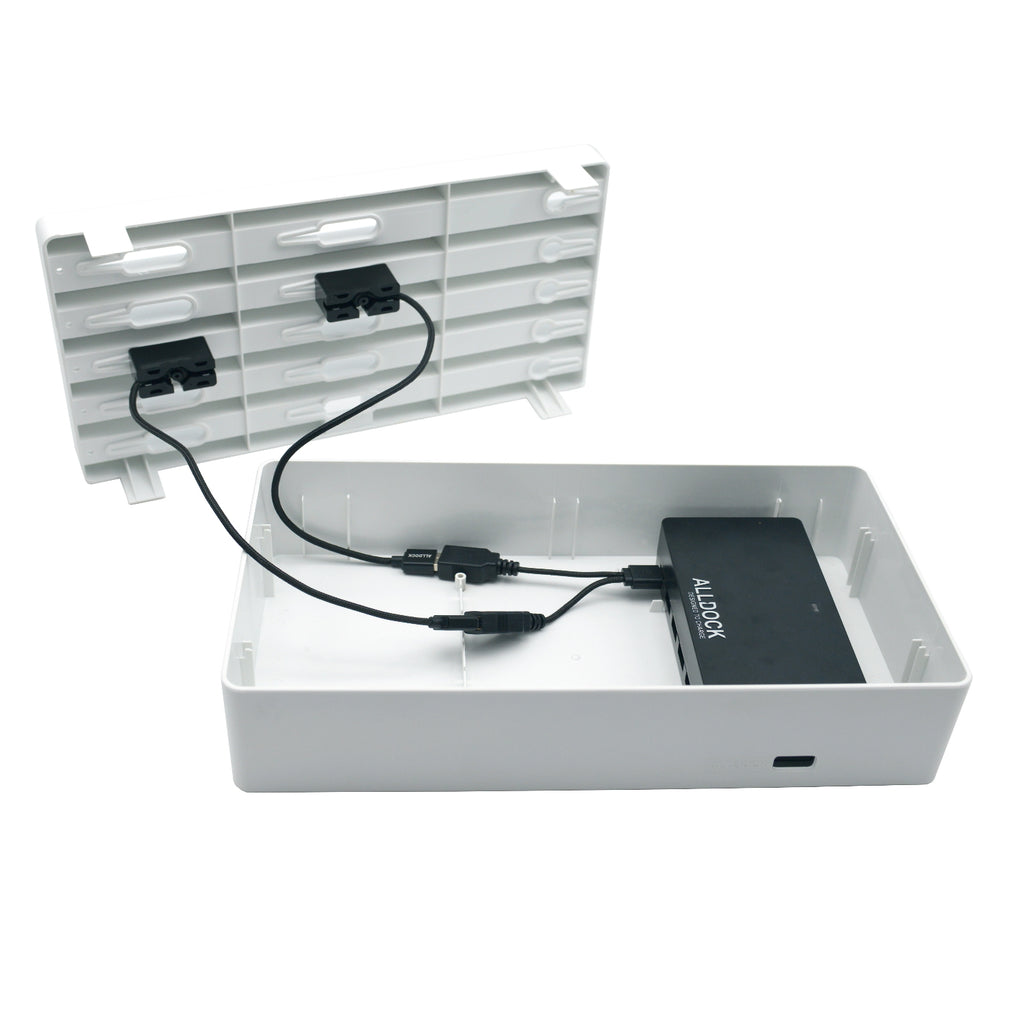 USB-A Cable Power Splitter Black (MFi)
---
Still need more charging space on your ALLDOCK?
In a world first we have designed a cable splitter that will charge 2 devices (including Apple!) from the one USB port. 
As all ALLDOCKs produce a standard 2.4Amp per USB port, split the port with this cable and have 1.2Amp x 2 feeding two Phones. Perfect also for sharing charge on your wearables. 
Note that most Tablets require 2Amp, so it is not optimal to split the USB Port charge. Also, this is a power charging cable, no data transfer possible.
ALLDOCK USB Cable Splitter Black
Colours: Black
Cable Size: 12.5cm (Custom for ALLDOCK USB Hub)
Capacity - Built to carry 3Amp of power
Order multiple: Single unit
This Cable is compatible with all Apple or Android cables and the corresponding devices.
Capacity to charge up to 16 phones at 1.2 amps (1.5amp on quick charge ports). 
The splitter allows you to charge two
 phones or wearables from one USB port.
Exactly what it says
Was easy to identify the right product for the job 👍🏼 Delivery was quick too
Works as described..
Able to charge two devices at the same time when faced with lack of USB slots. Small form factor also a bonus.
Great
I wanted to charge my watch and phone from one USB. Works fine.
Charge your Apple watch up to 6 times on the go!
Check out our portable charging solution for your Apple Watch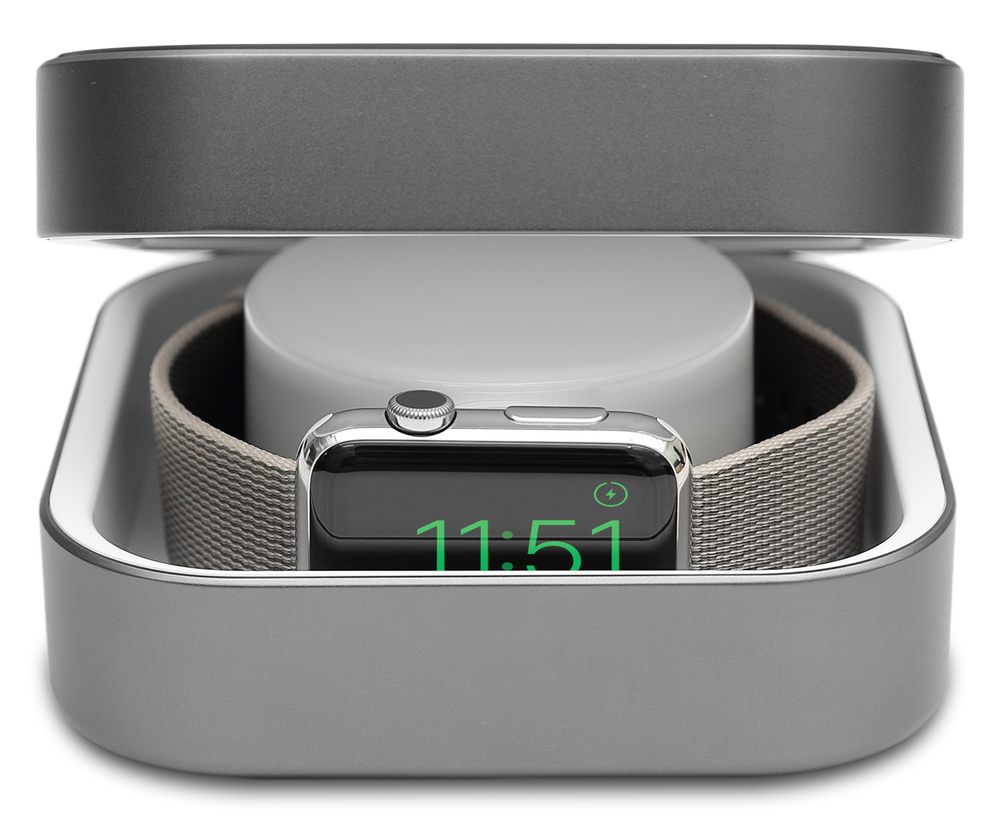 Shop Now