Apple MagSafe Compatible Charging Mounts
You can charge your Apple iPhone 12/13/14 and AirPod GEN3 or AirPod PROS 2 series comfortably and elegantly with our ALLDOCK Magnetic Mount. All you need to do is to Magnetically "click" your iPhone/AirPods on the mount and it will charge alongside all your other devices in the ALLDOCK.
Charge your Apple watch up to 6 times on the go!
Check out our portable charging solution for your Apple Watch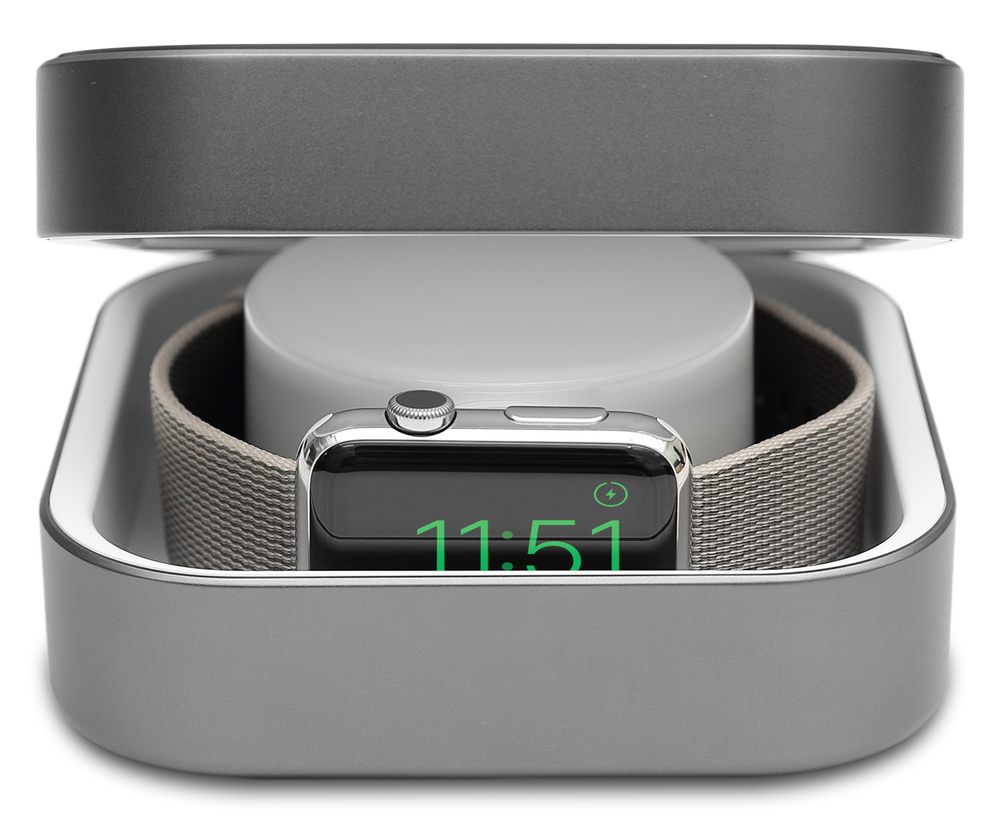 Shop Now