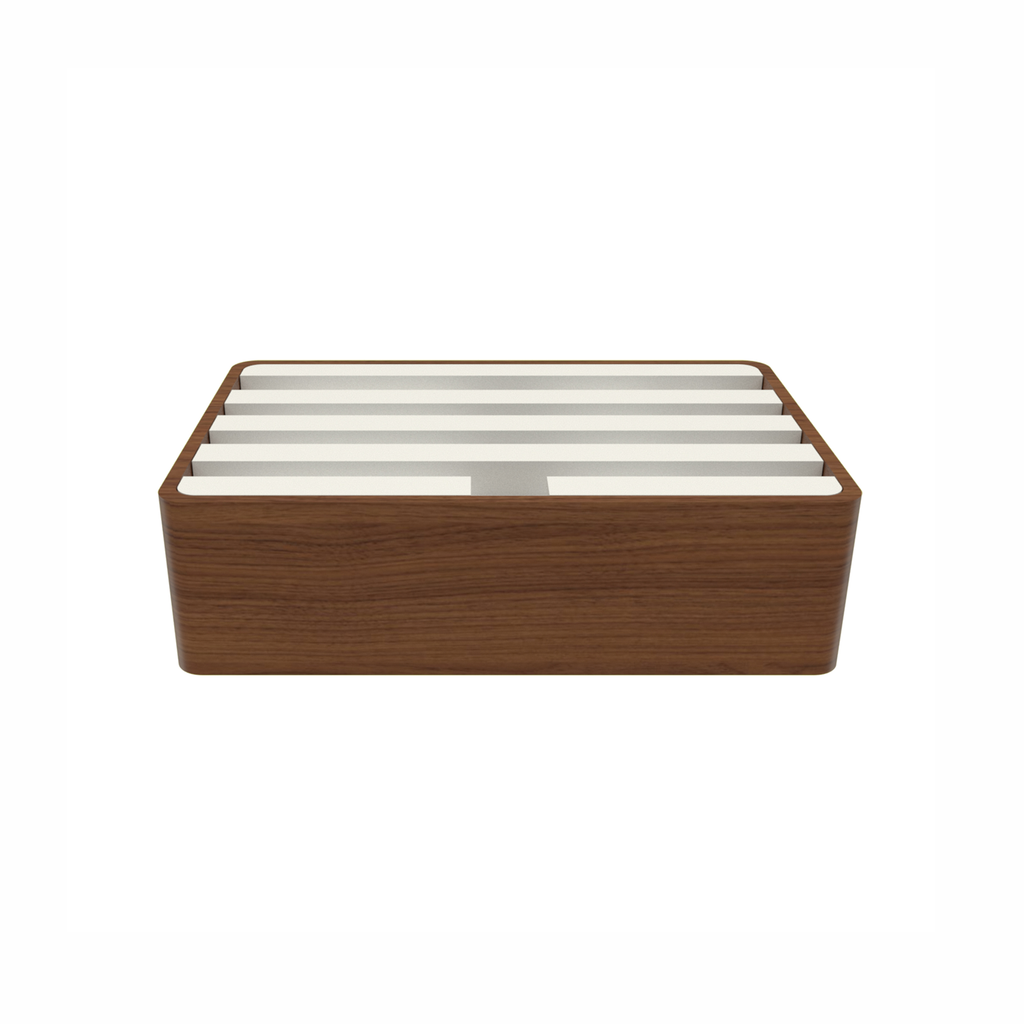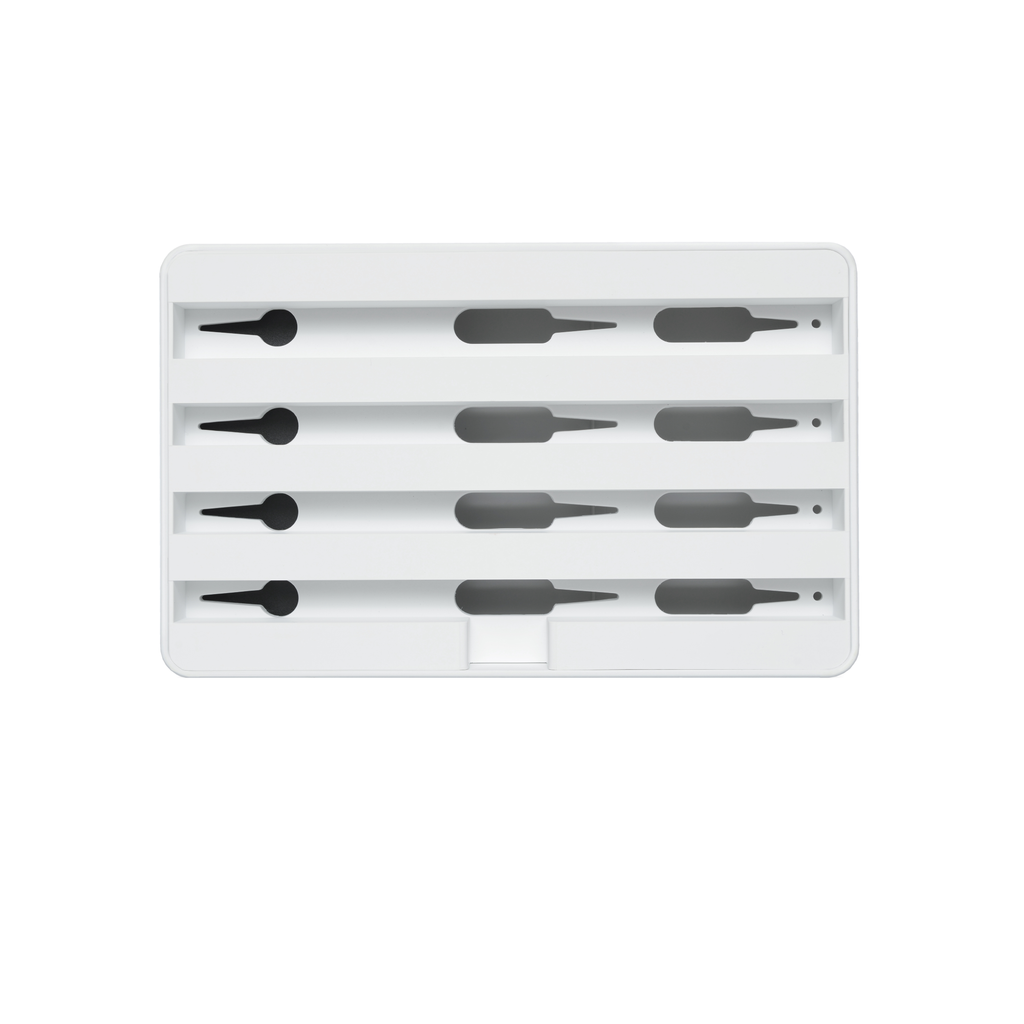 ALLDOCK Classic Walnut & White (Recycle)
---
You may find slight imperfections in the coated Shell.
Although, charging performance is not compromised, we can not always guarantee that this product is fully compatible with all our new accessories.
For all who like individuality we have so designed the ALLDOCK so that all materials can be combined with each other. So, how about an ALLDOCK LARGE in bamboo and white? Or, perhaps you would prefer walnut and black? Or maybe the other way round?
Changing the look of the USB universal charging for all Tablets, Phones ect. In a quality solid USA WALNUT, Chinese BAMBOO or high spec processed ABS plastics.
No annoying cable clutter, no annoying sockets searches - simply connect your charging cable, place the equipment in the ALLDOCK and upload up to 2400mAh.
If you decide to install your own cables, due to the superior power produced by the ALLDOCK we highly recommend that your cables are of high quality and MFi Certified.
SPECIFICATIONS
Outer Case Medium: 220 X 142 X 61 mm
Inner Rail Length: 210mm (Will not hold iPad Pro in portrait)
Number of Docking Rails - 4
Docking Rail Width:

Front 3 - 14mm Back Rail - 18mm (Please check your cases)

4 Port USB Charger Input: AC 110V-240V 50-60Hz1.5A
CERTIFIED FOR AUSTRALASIAN POWER REQUIREMENTS
Single Output: DC Max 5V/2.4A
Total Output: DC Max 5V/9.6A
Note : Cables are not included. 
Charge your Apple watch up to 6 times on the go!
Check out our portable charging solution for your Apple Watch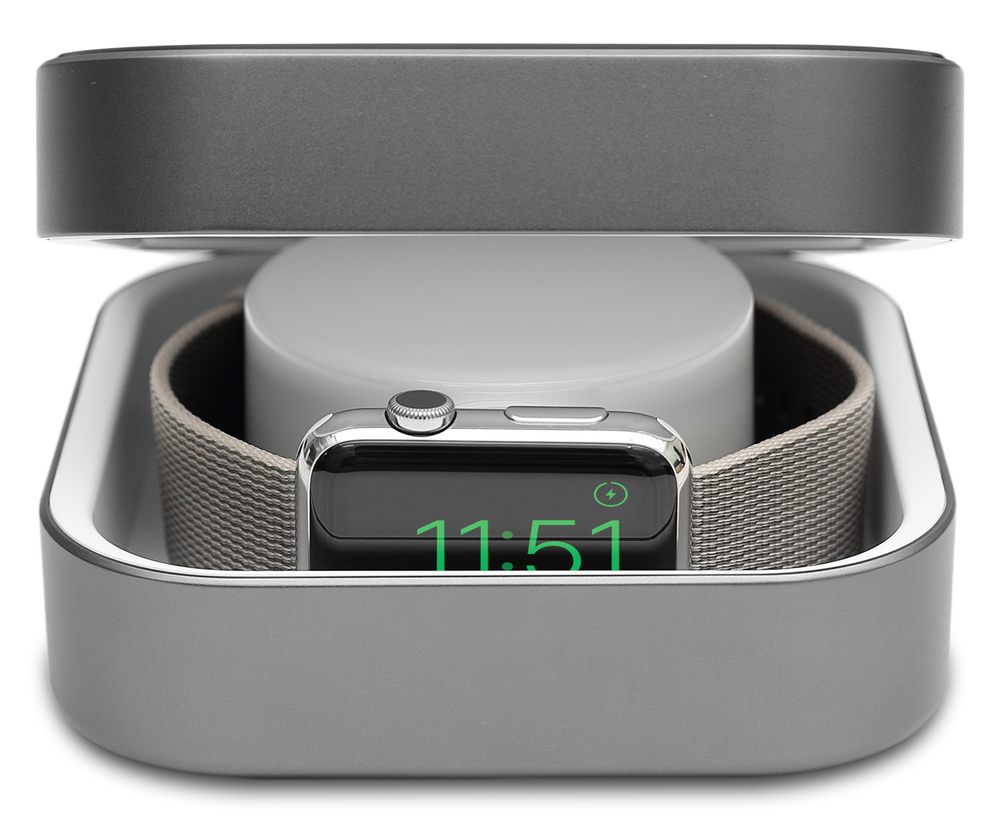 Shop Now