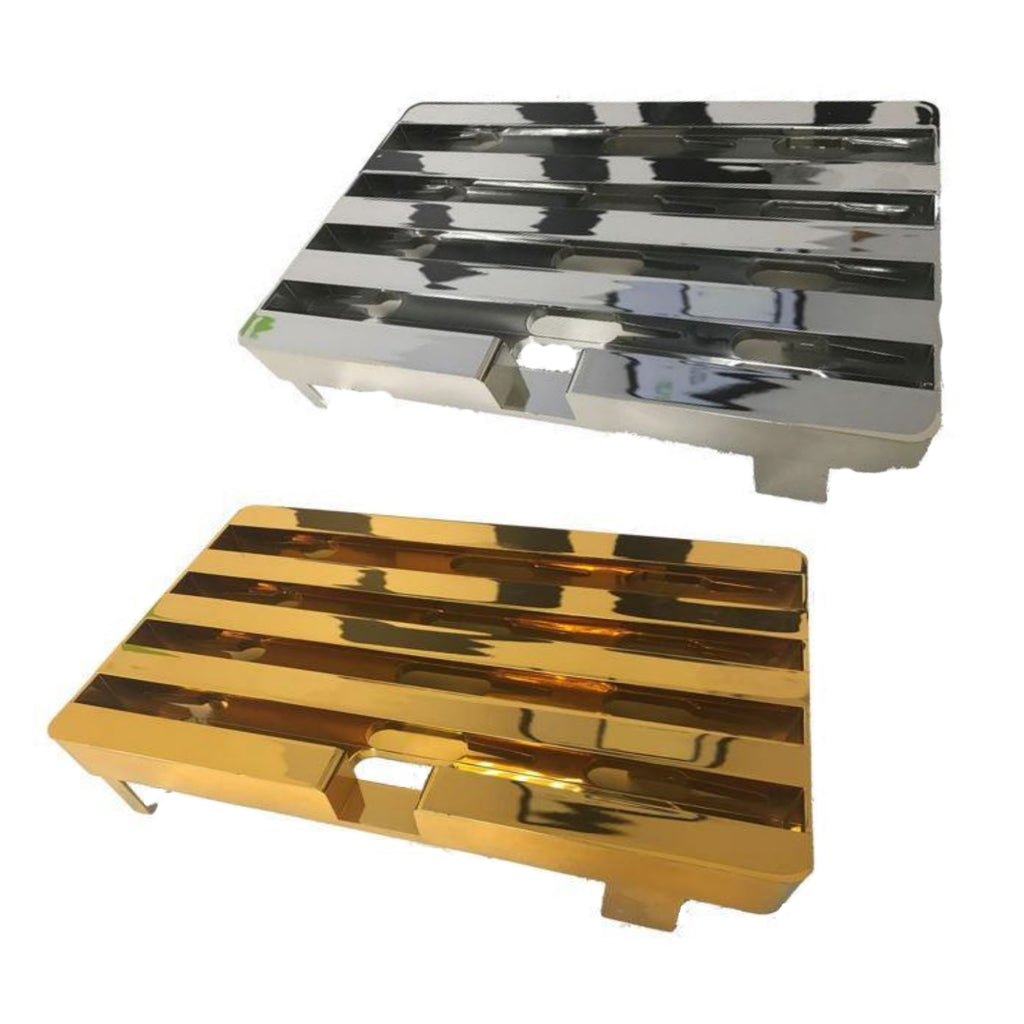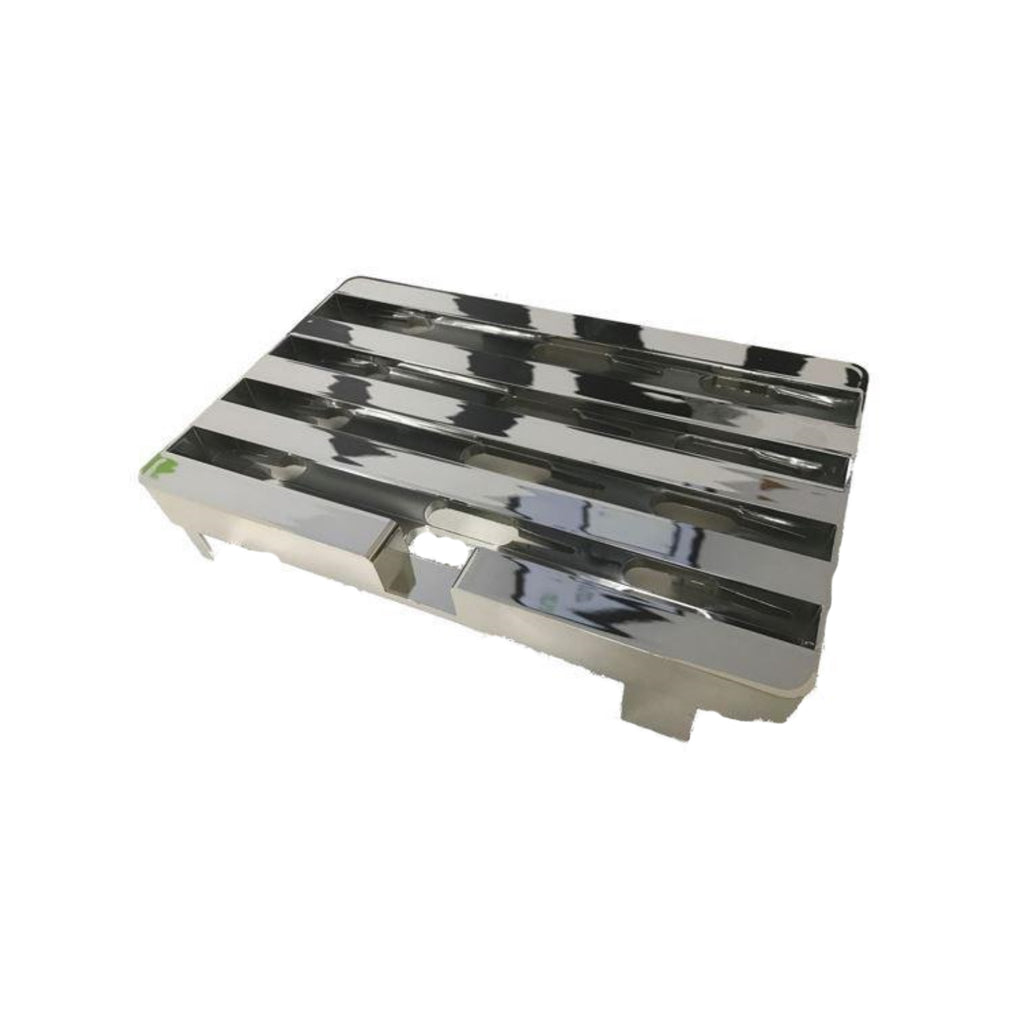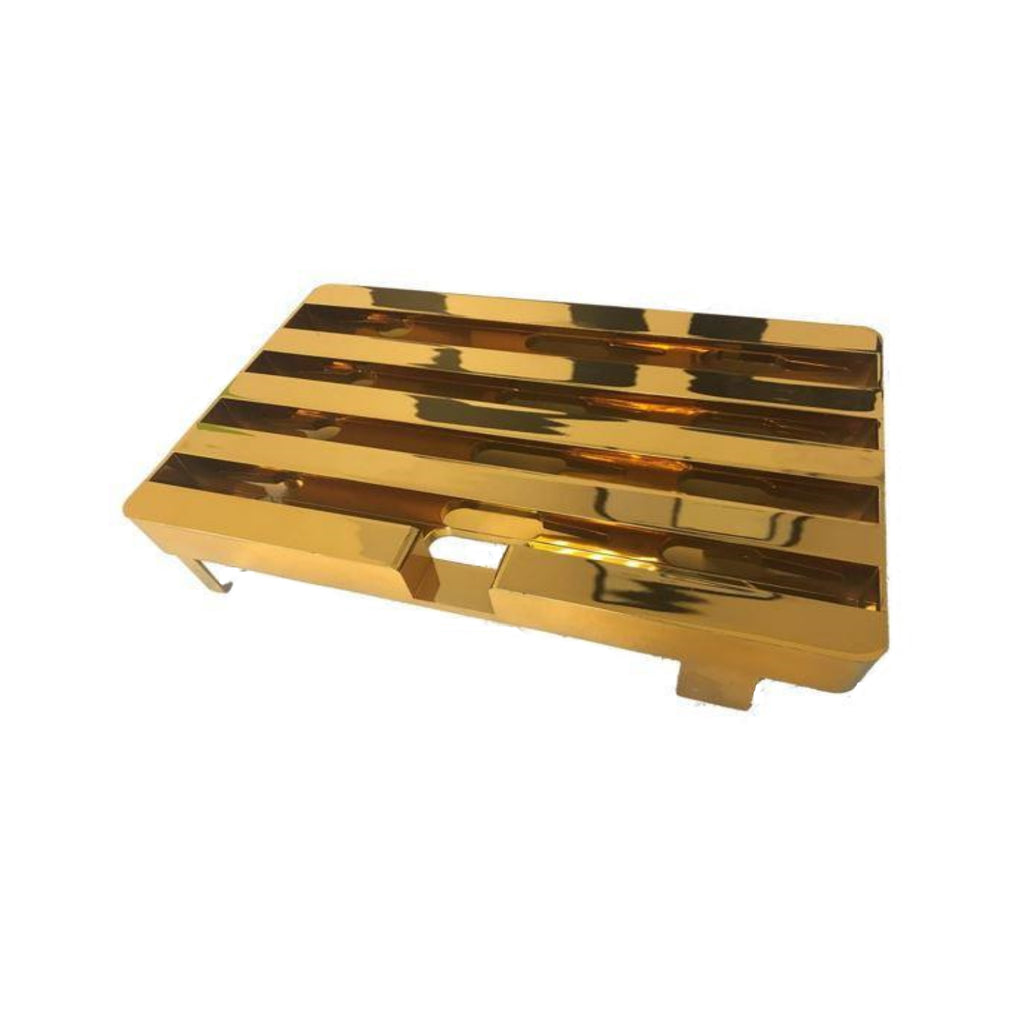 SPARE - Medium Classic Glamour Colour Top Tray
---
Want to refresh your ALLDOCK look? Have you recently changed your decor accents?
Our Glamour Rail Colours (Chrome/Gold) are compatible to all ALLDOCK Medium models.  
ALLDOCK continues to prove itself as the most flexible designer device charging furniture.
You decide according to your own taste. Have you already decided on your  own favorite ALLDOCK combination?
Specification
Medium Rails :  220 X 142 X 61 mm
Materials - Metal Dipped coated ABS plastic
Number of Docking Rails - 4
Docking Rail Width : Front 3 Rails 14mm (Please check your cases)
                                    Back Rail 18mm (Built for thicker cases)
Note : ALLDOCK One Hand Docking & Accessory Mounts are functional in these top trays. 
Charge your Apple watch up to 6 times on the go!
Check out our portable charging solution for your Apple Watch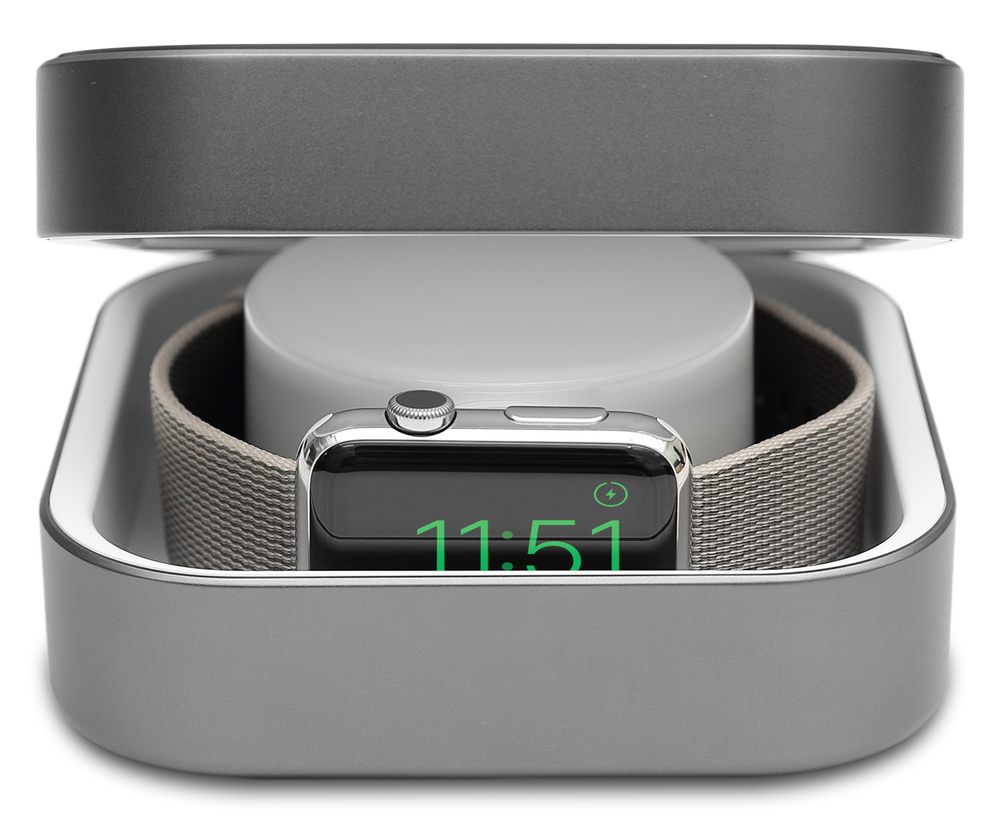 Shop Now