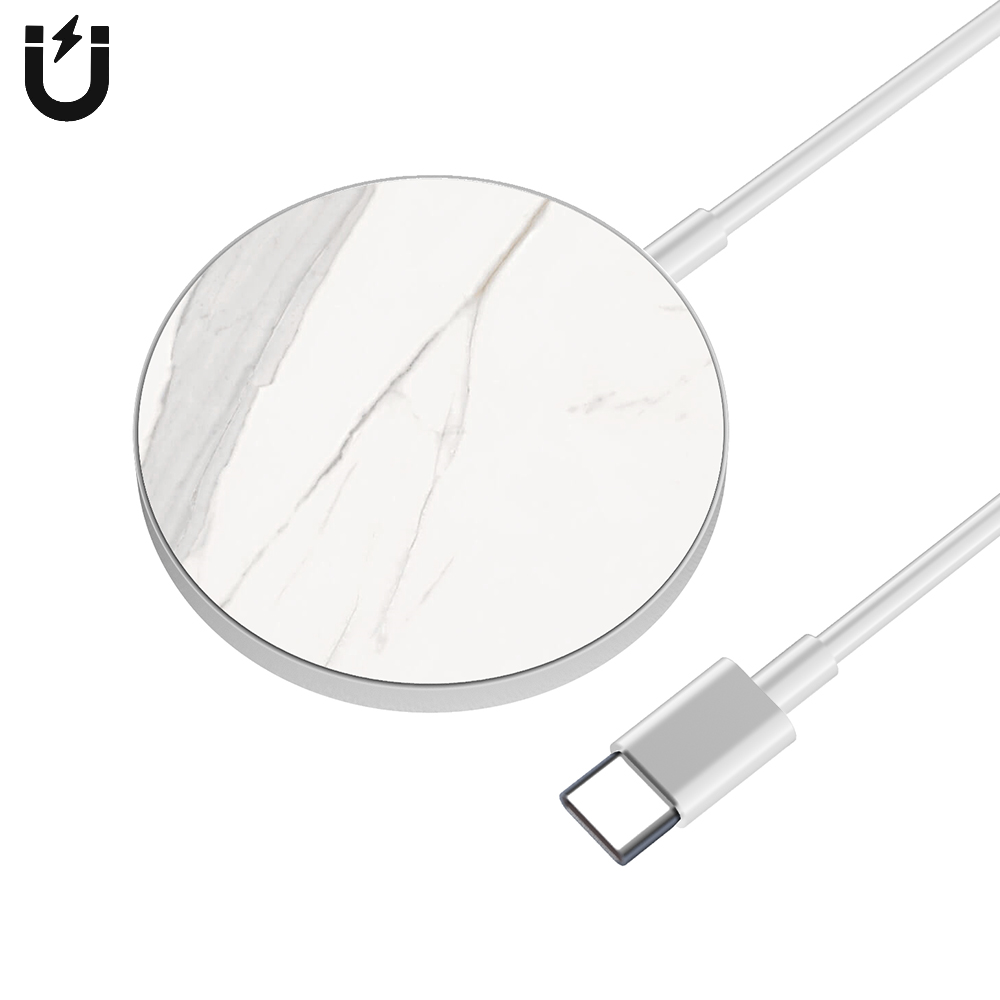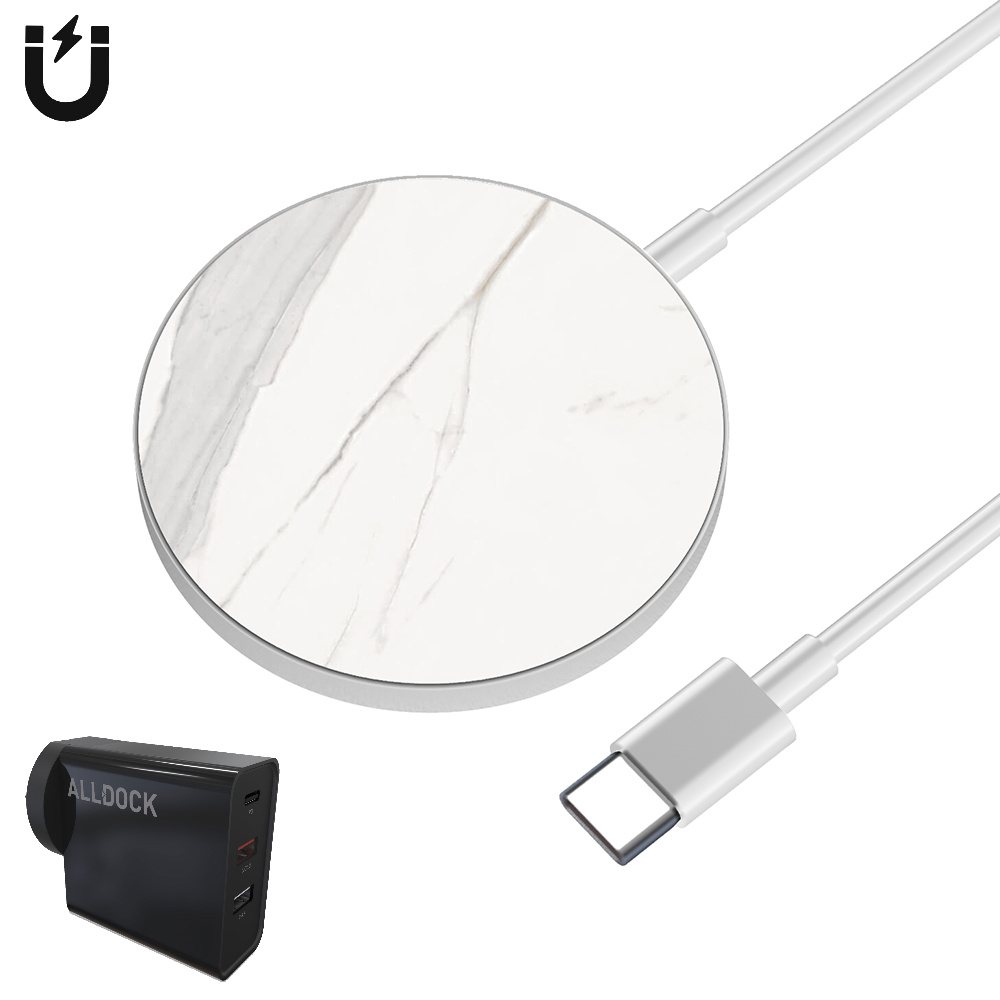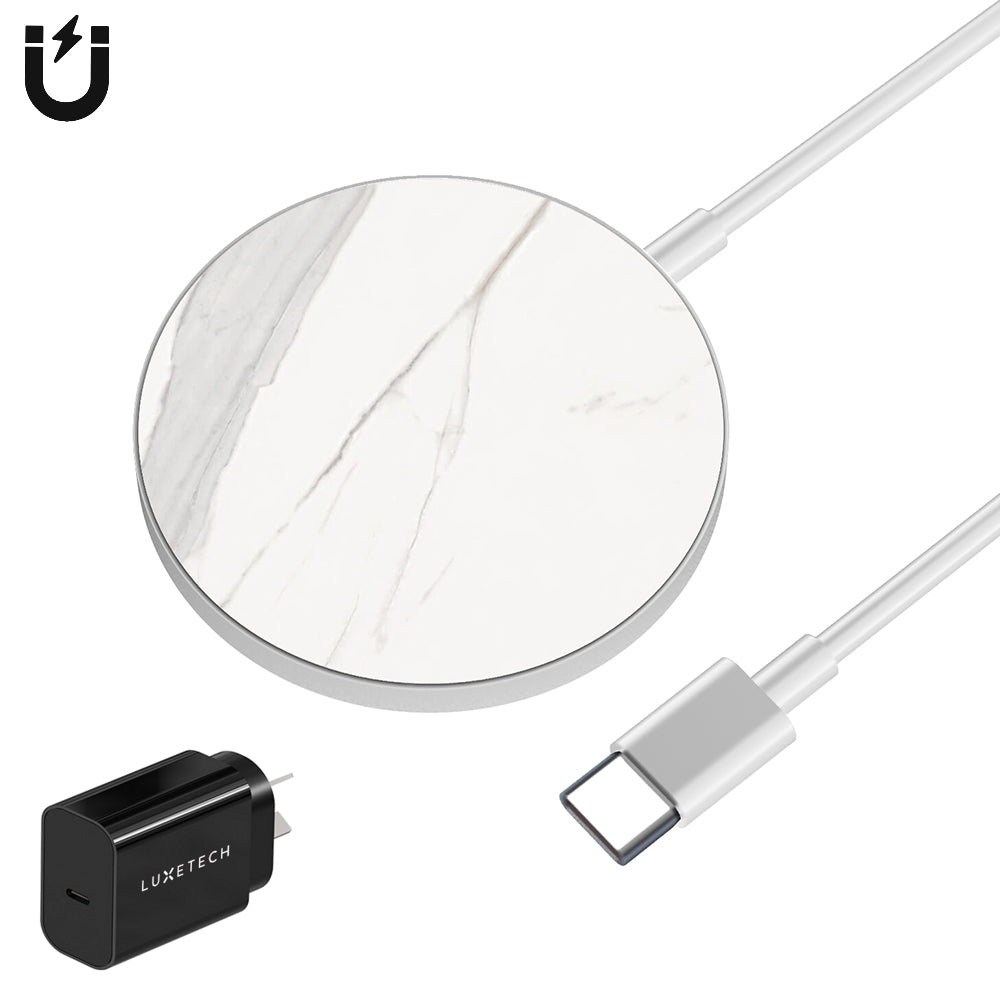 MAGLuxe Magnetic Wireless Pad - White Marble
---
CLICK & CHARGE! This product has been designed with magnetic wireless alignment function to ensure wireless charging connection everytime! Currently, specifically designed Apple Magsafe Devices (iPhone 12/13/14 & AirPod GEN3).
It will also standard wirelessly charge any Qi compatible device, including Apple iPhones  (8-11) & Airpods / Samsung phones and Galaxy Buds.
SPECIFICATIONS
Colour : White Aluminium Base / White Marble Top
C-Type Cable (White) 
Temperature protection, over-voltage, under-voltage, short-circuit protection.
Input : 5V - 2A, 9V - 1.67A
Output : 5W / 7.5W / 10W / 15W  (PD & QC Fast Charge Compatible)
Size 58 x 6.5mm
Weight : 90g
Magnetic Conduction/Alignment Connection
Compatible with official Apple MagSafe Cases
Safety Certificate : CE, FCC, RoHS
PACKAGE
Magnetic Charging Wireless Pad
C-Type Cable x1pc
USB-A Adapter
User Manual 
OPTIONAL EXTRAS
20W LUXETECH Quick Charge USB-C PD Wall Charger
SPECIFICATIONS

Input : AC 100-240V
Output : DC 12V 1.66A / 9V 2.22A / 5V 3A
PD - 20W
Size : 62.5 x 39x 21mm
Colour : Black
Single USB-C Port
AUST/NZ Regional Power
RCM Safety Certified 
OR
30W ALLDOCK Triple USB Wall Charger
Input : AC 100-240V
Output 1 - USB-C - 5V3A / 9V3A / 12V2.5A / 20V1.5A
Output 2 - USB-A - 3.0A QC 
Output 3 - USB-A - 5V 2.4A MAX 
Colour : Black
Triple USB - 1x USB-C / 2x USB-A Port
AUST/NZ Regional Power
PD Certified
RCM Safety Certified
Charge your Apple watch up to 6 times on the go!
Check out our portable charging solution for your Apple Watch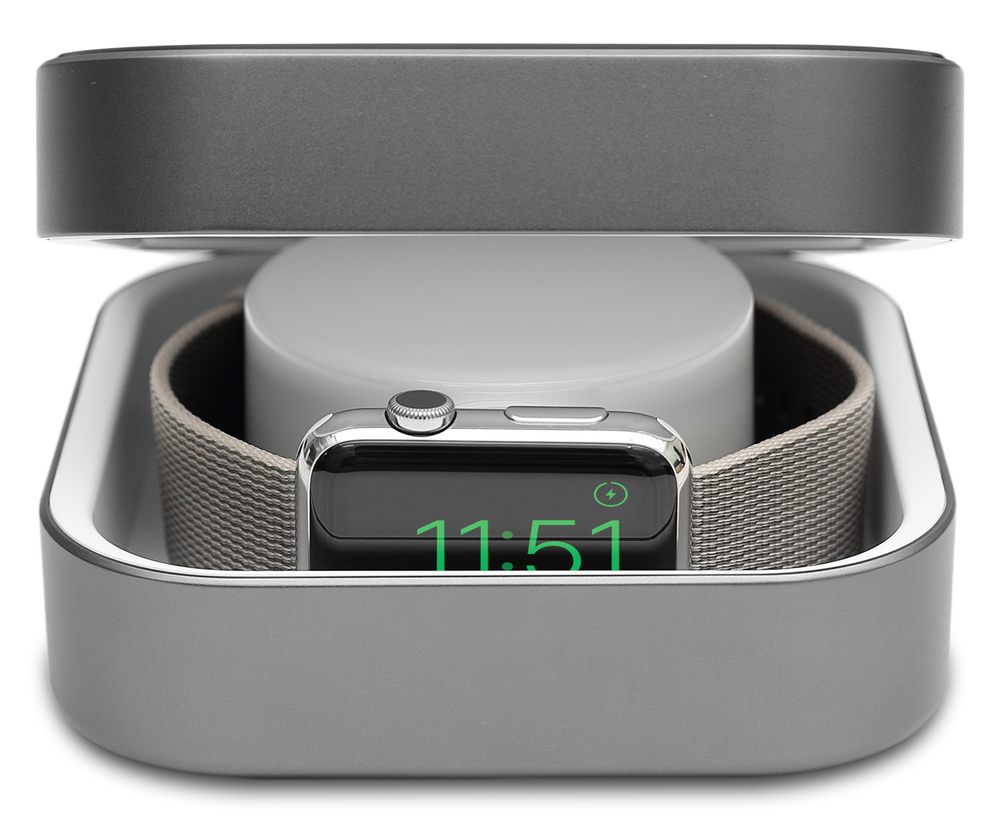 Shop Now