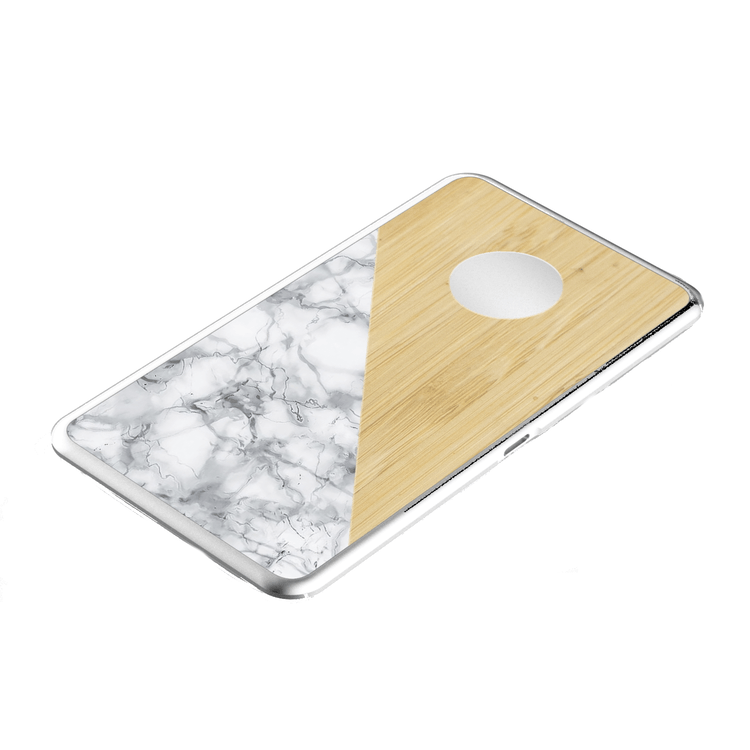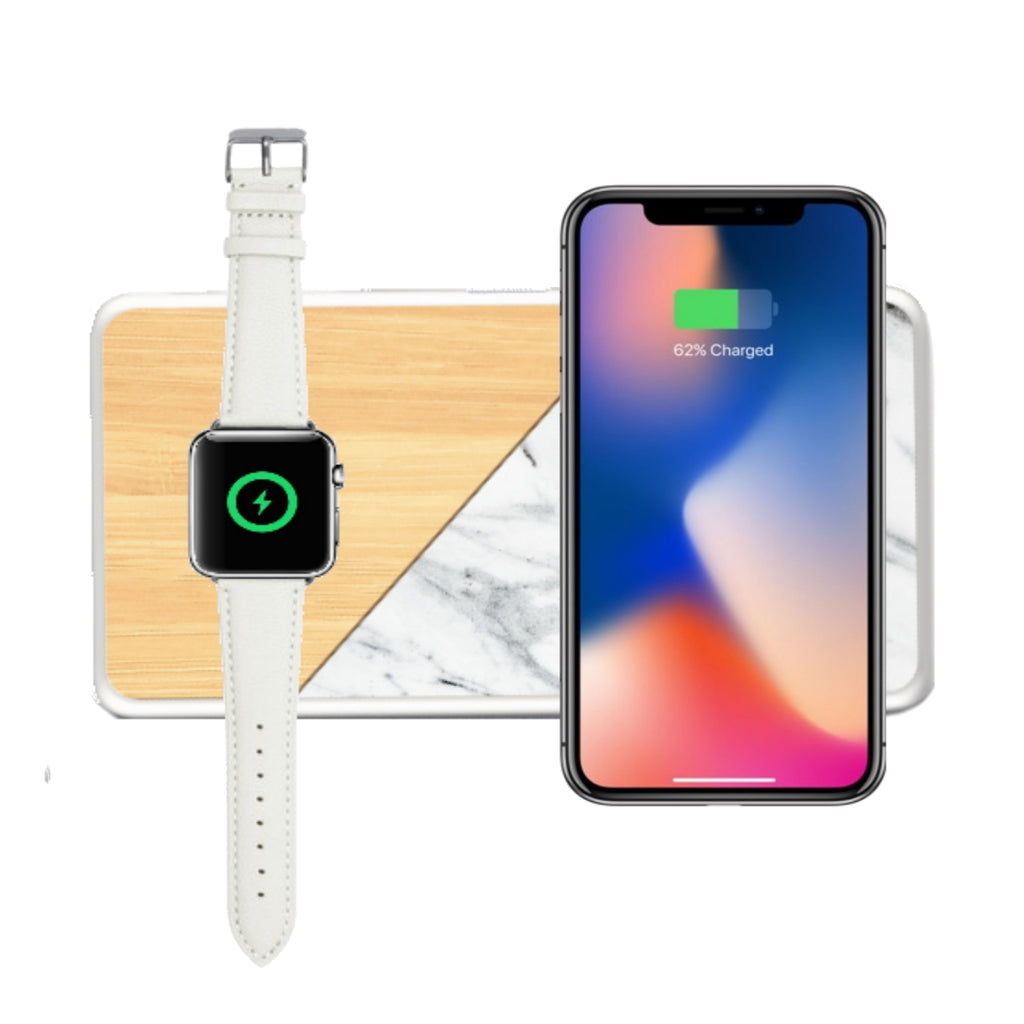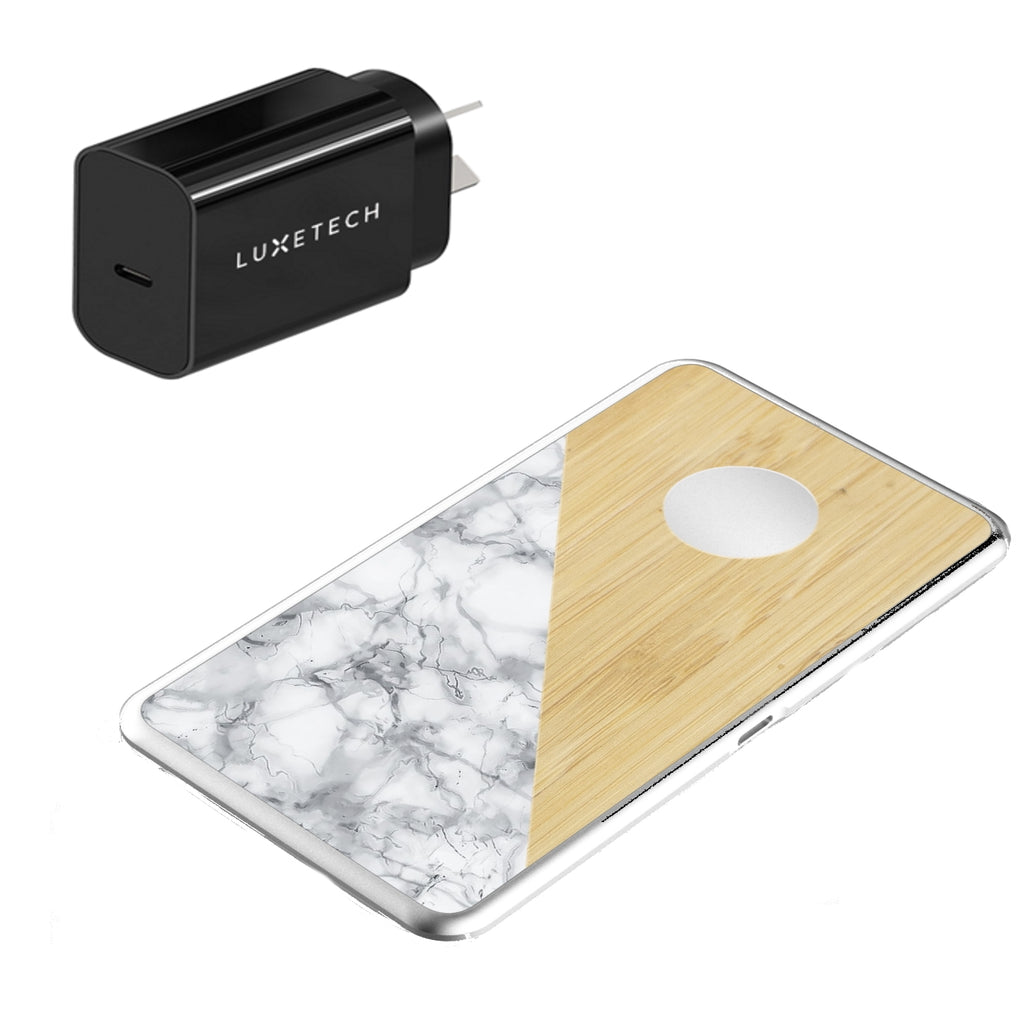 LuxeTech Dual Wireless Pad - Bamboo / White Marble
---
Our proudest new design, built for the Apple Loyalist this Dual Wireless Charger is the perfect luxurious bedside compliment for your Tech. 
Crafted in beautiful natural bamboo and white marble it will match the most luxe decor.
This dual charging pad can charge simultaneously iWatch series 8/7/6/5/4/3/2 / ULTRA and Qi enabled portable devices such as iPhone 14 and Galaxy S22 Series. Also Apple Airpods 3/Pro + Galaxy Buds.

Supports Qi fast wireless charging. Compatible with non-metallic mobile phone cases less than 6mm thick. Also, automatically identifies optimal power requirement - 2.5W (iWatch) / 5W (AirPods) / 7.5W (iPhone Fast Charge) / 10W (Samsung QC) / 15W (Android)

SPECIFICATIONS
Colour : Silver Aluminium Base / White Marble & Bamboo Top 
Temperature protection, over-voltage, under-voltage, short-circuit protection.
Input : 5V - 2A, / 9V - 2A / 12V - 1.5A
Output : 15W / 10W / 7.5W / 5W / 2.5W (Fast/Quick Charge Compatible)
Size 150 x 82.5 x 6.1mm
Weight : 140g
Charging Distance : 2-10mm
Safety Certificate : CE, FCC, RoHS
PACKAGE
1x Dual Wireless Charger
1x C-Type Black 100cm Cable
1x Instruction Manual

OPTIONAL EXTRA
LUXETECH 20W Fast Charge USB-C PD Wall Charger
SPECIFICATIONS
Input : AC 100-240V
Output : DC 12V 1.66A / 9V 2.22A / 5V 3A
PD - 20W
Size : 62.5 x 39x 21mm
Colour : Black
Single USB-C Port
AUST/NZ Regional Power
RCM Safety Certified 
FAQ : How does Wireless Charging Work?
Charge your Apple watch up to 6 times on the go!
Check out our portable charging solution for your Apple Watch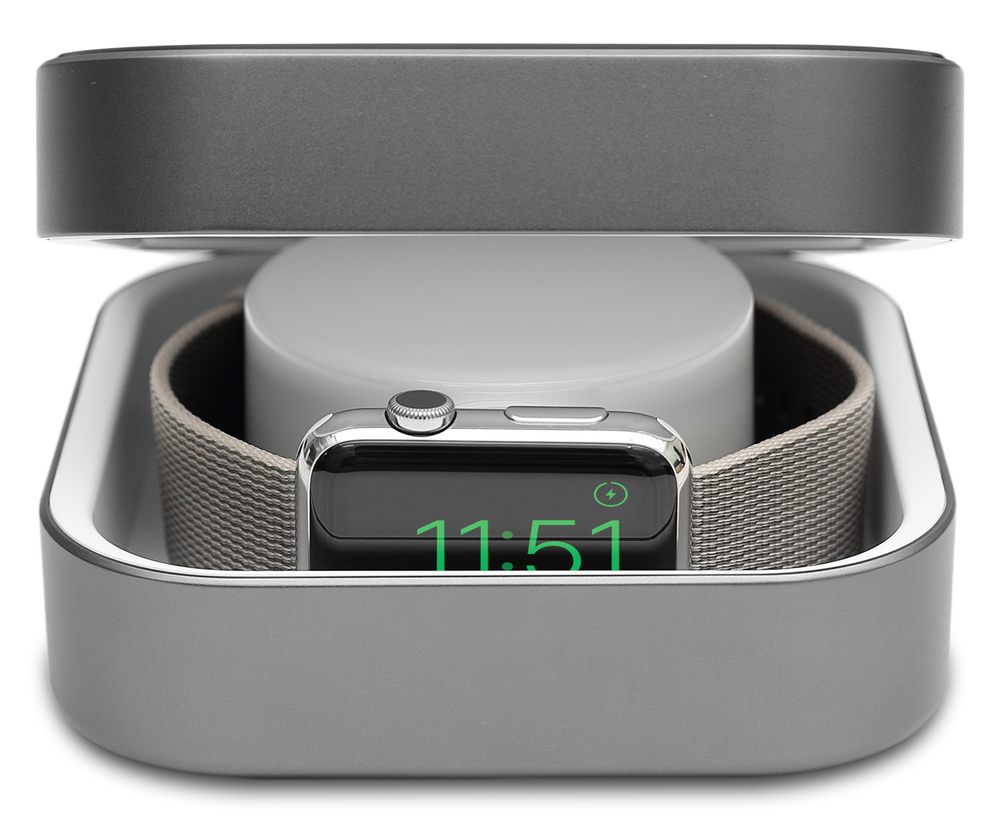 Shop Now