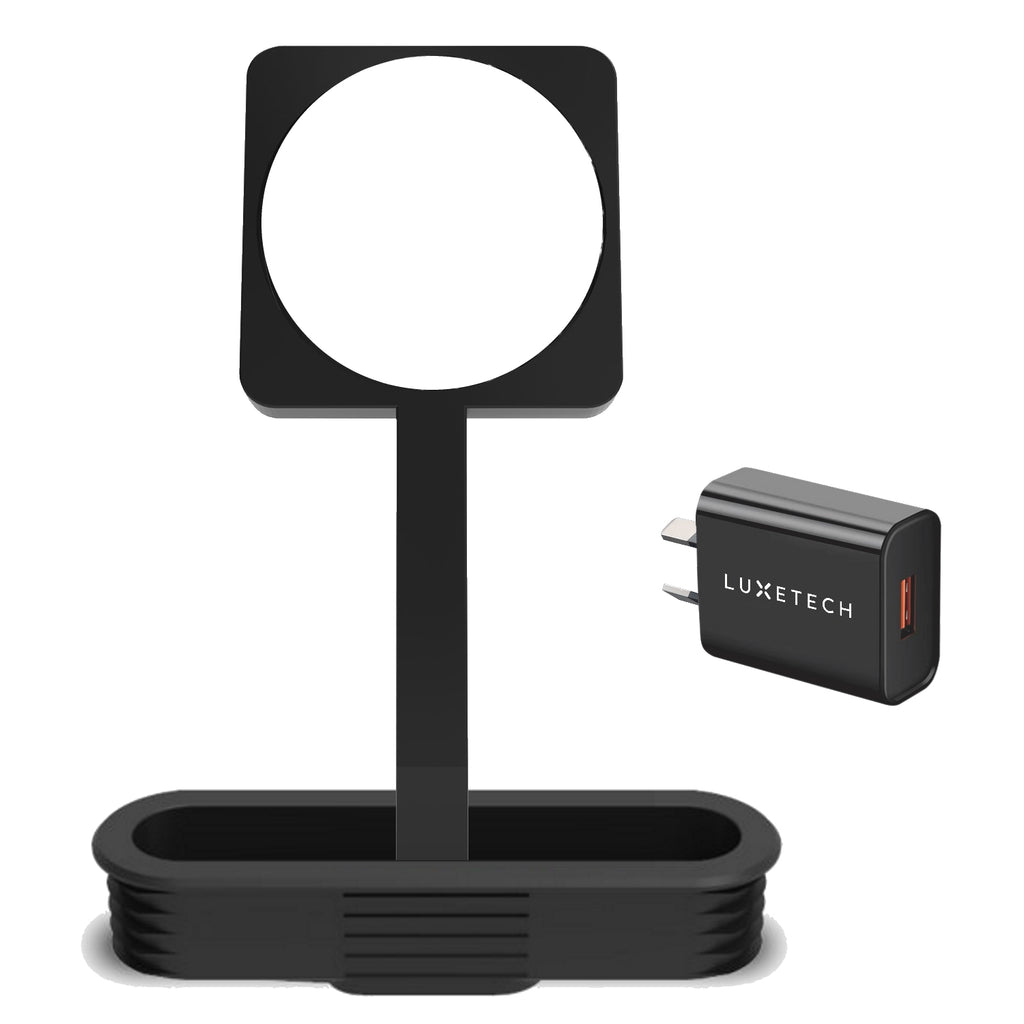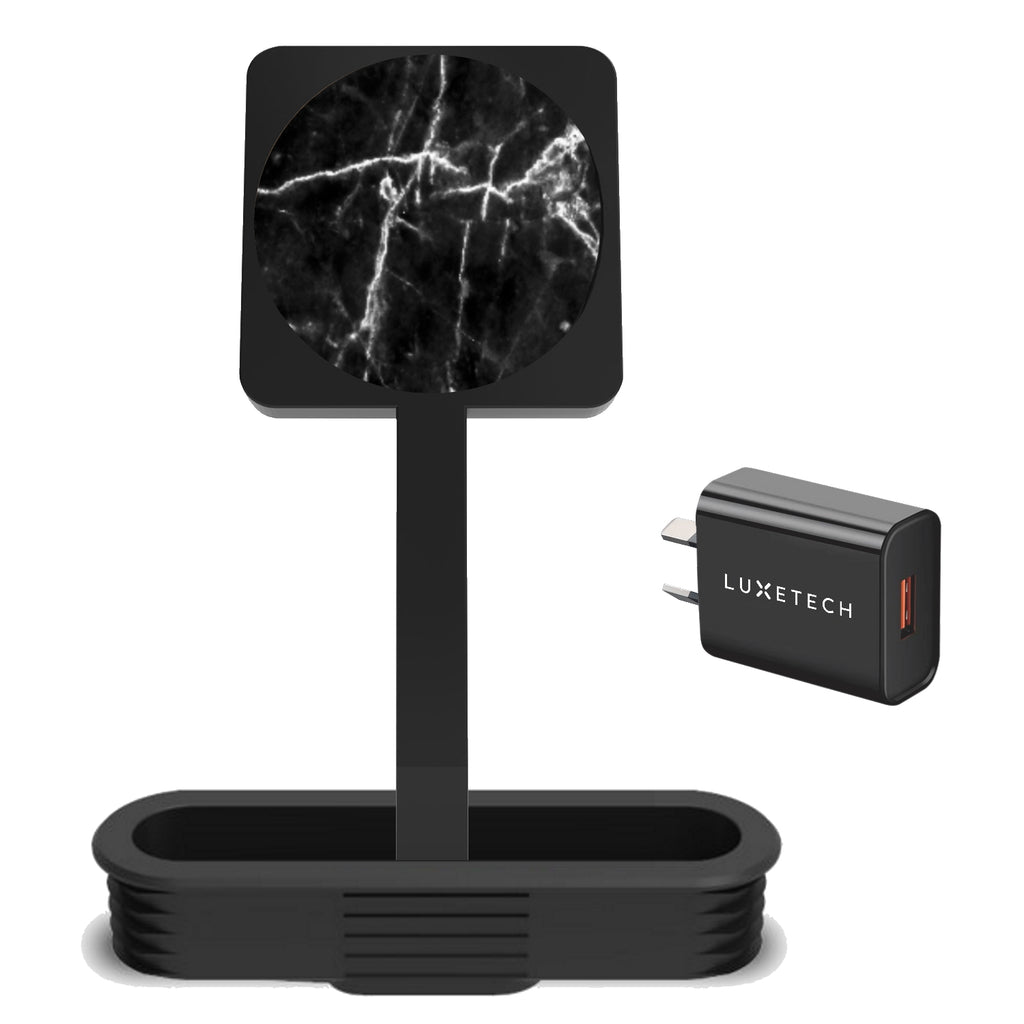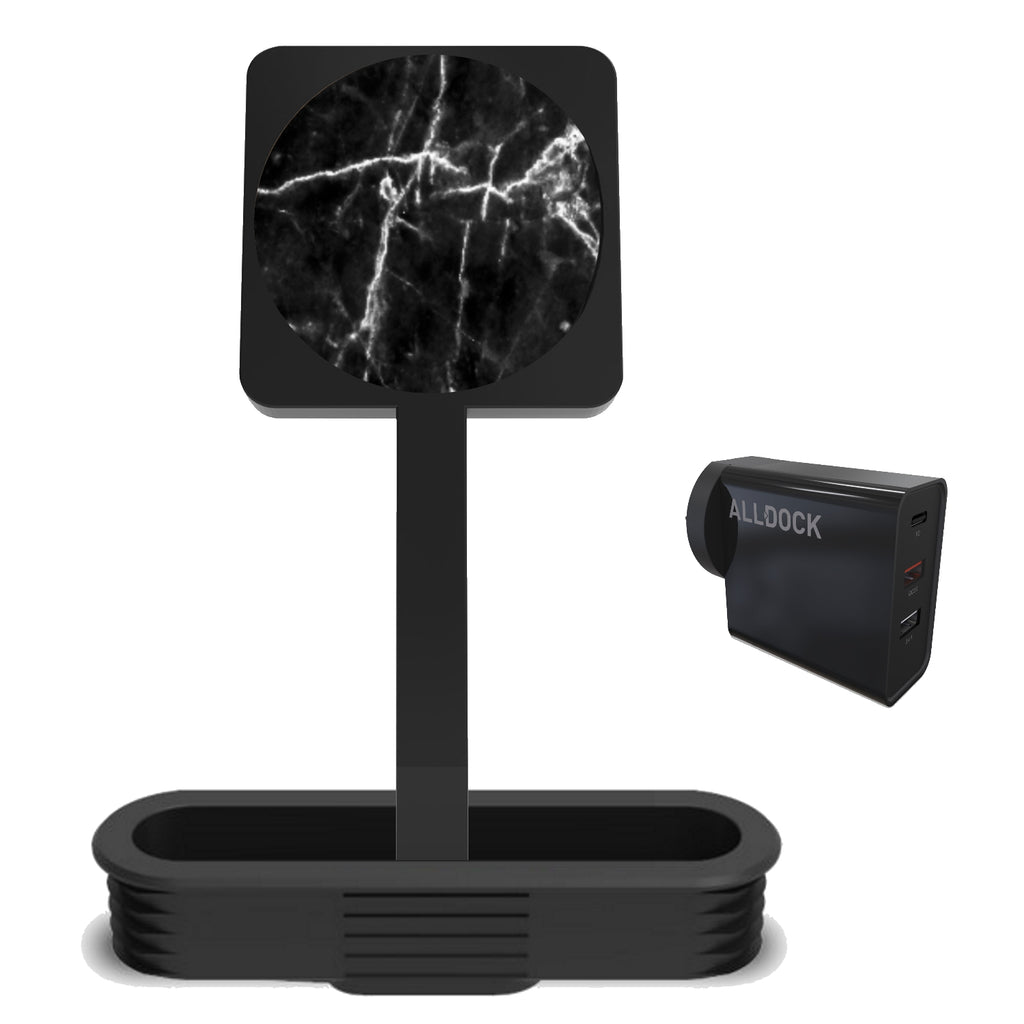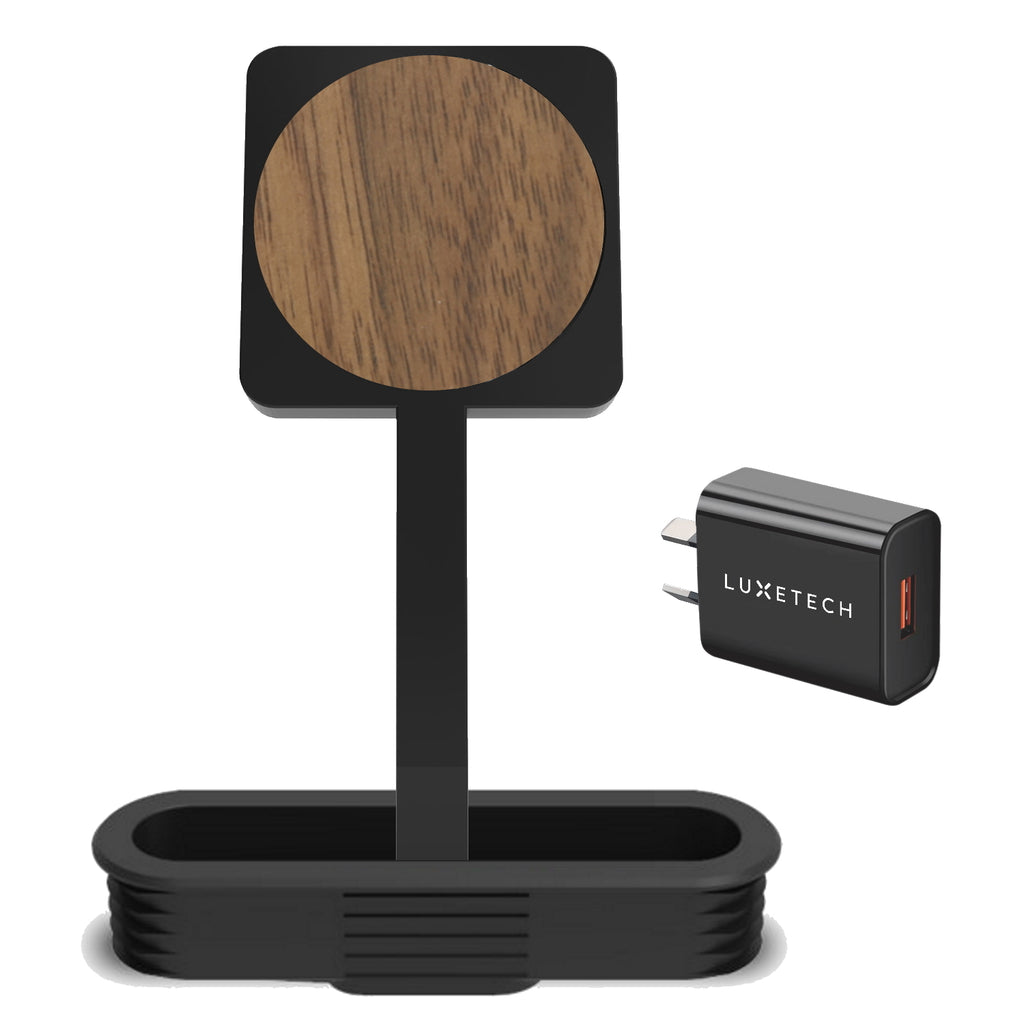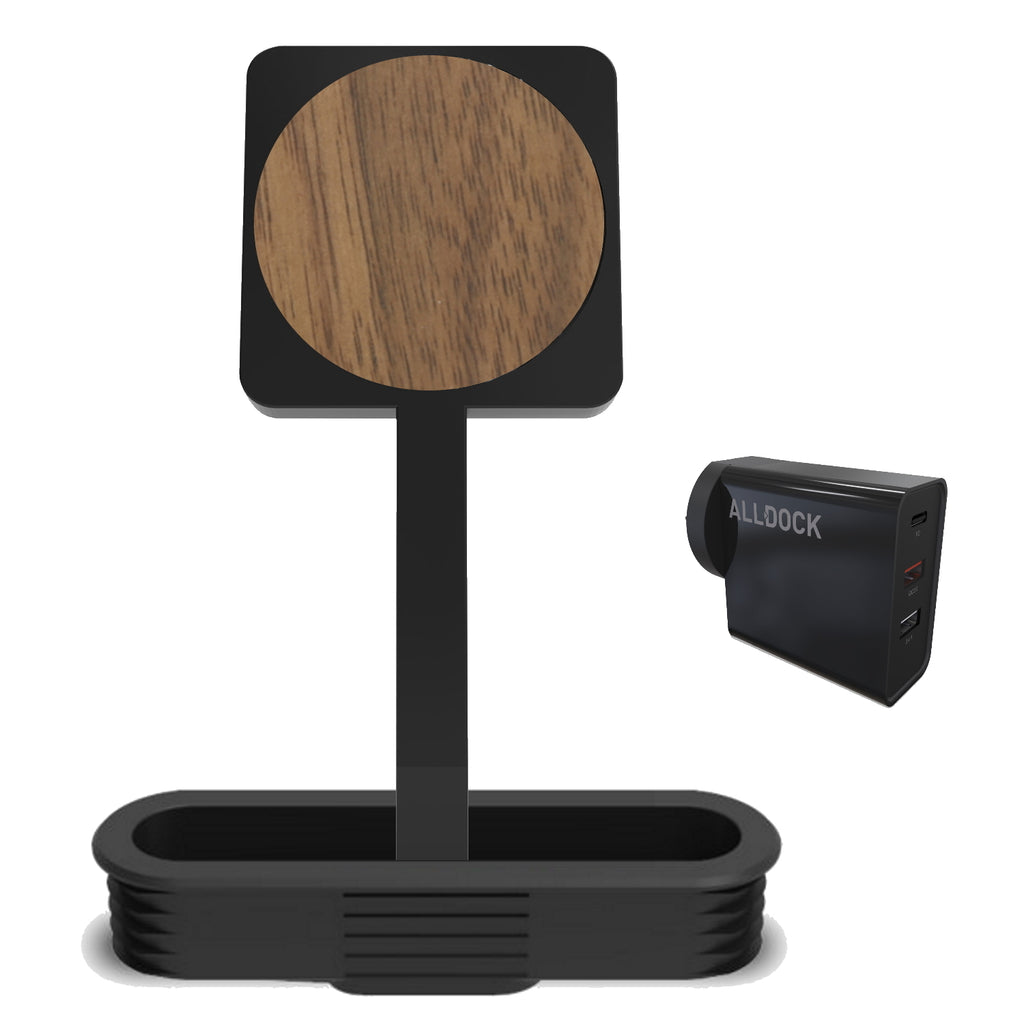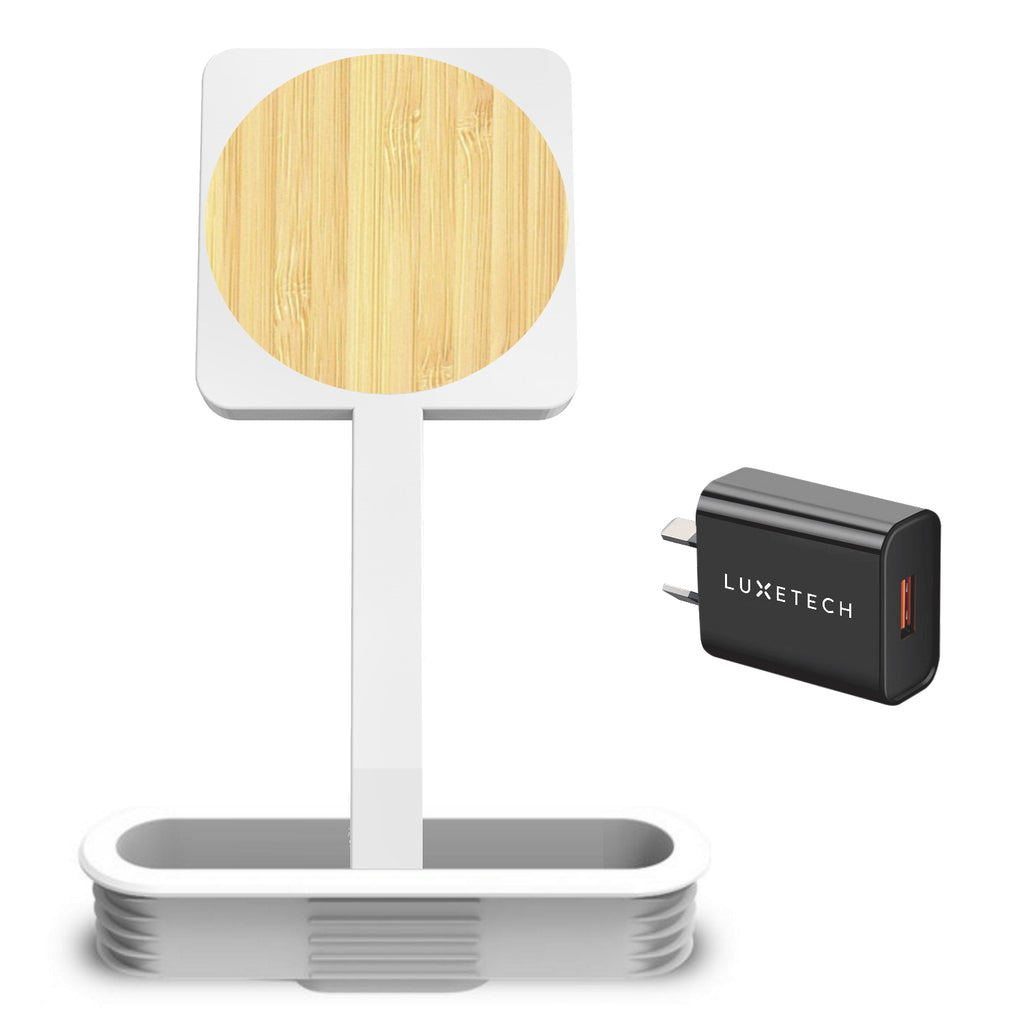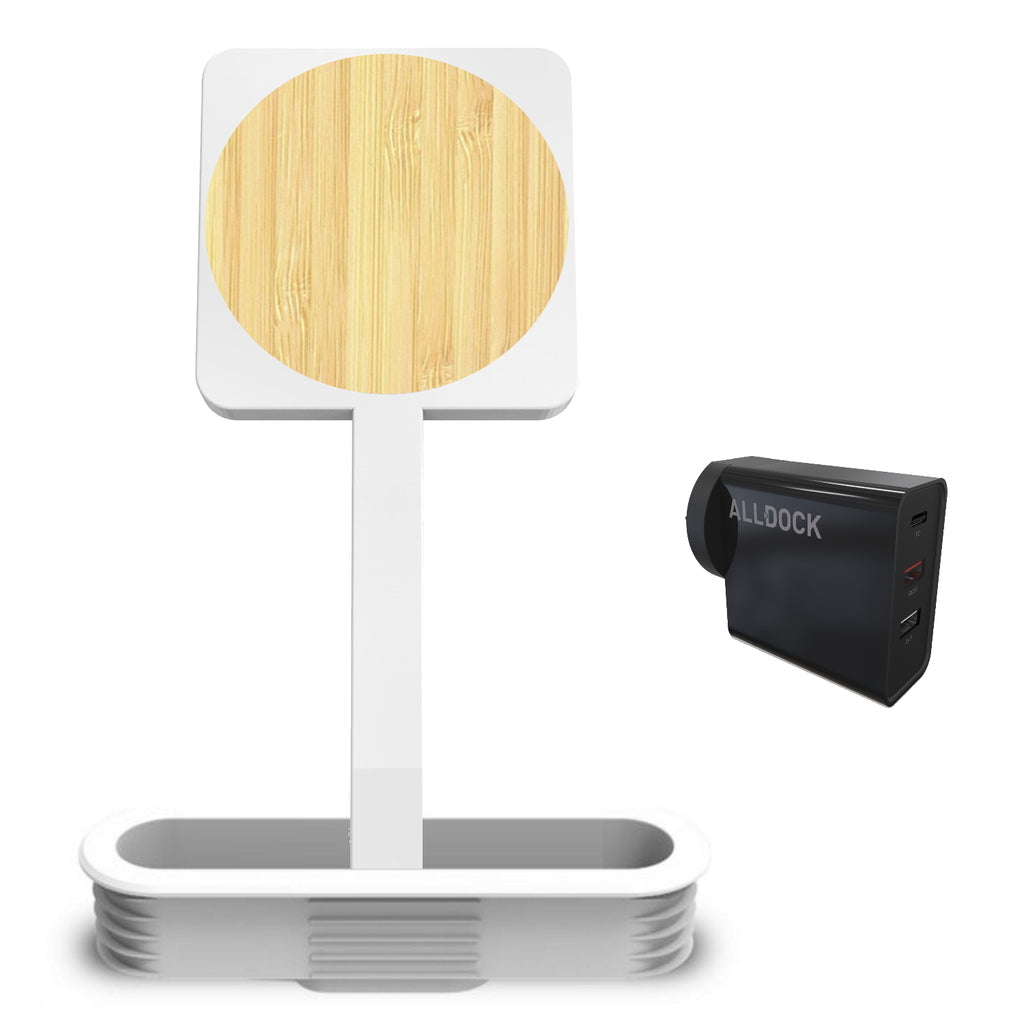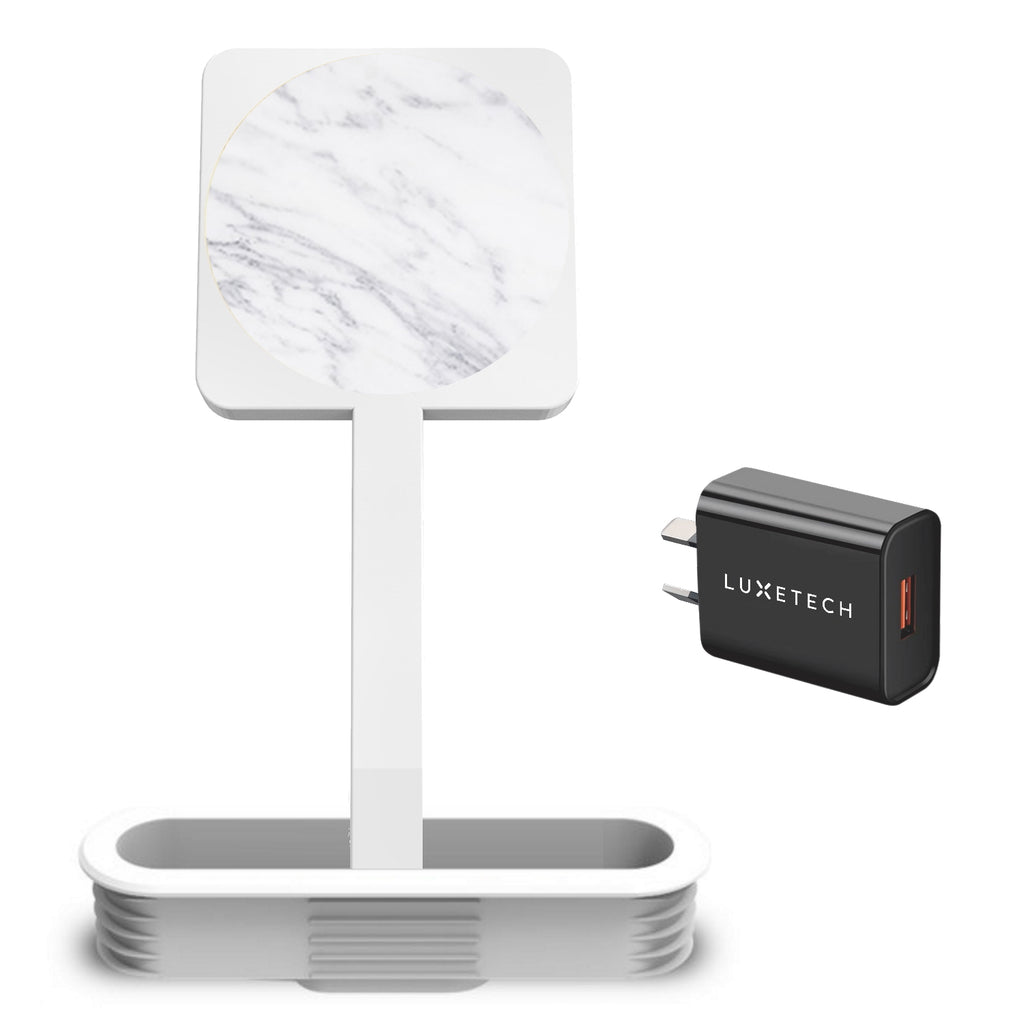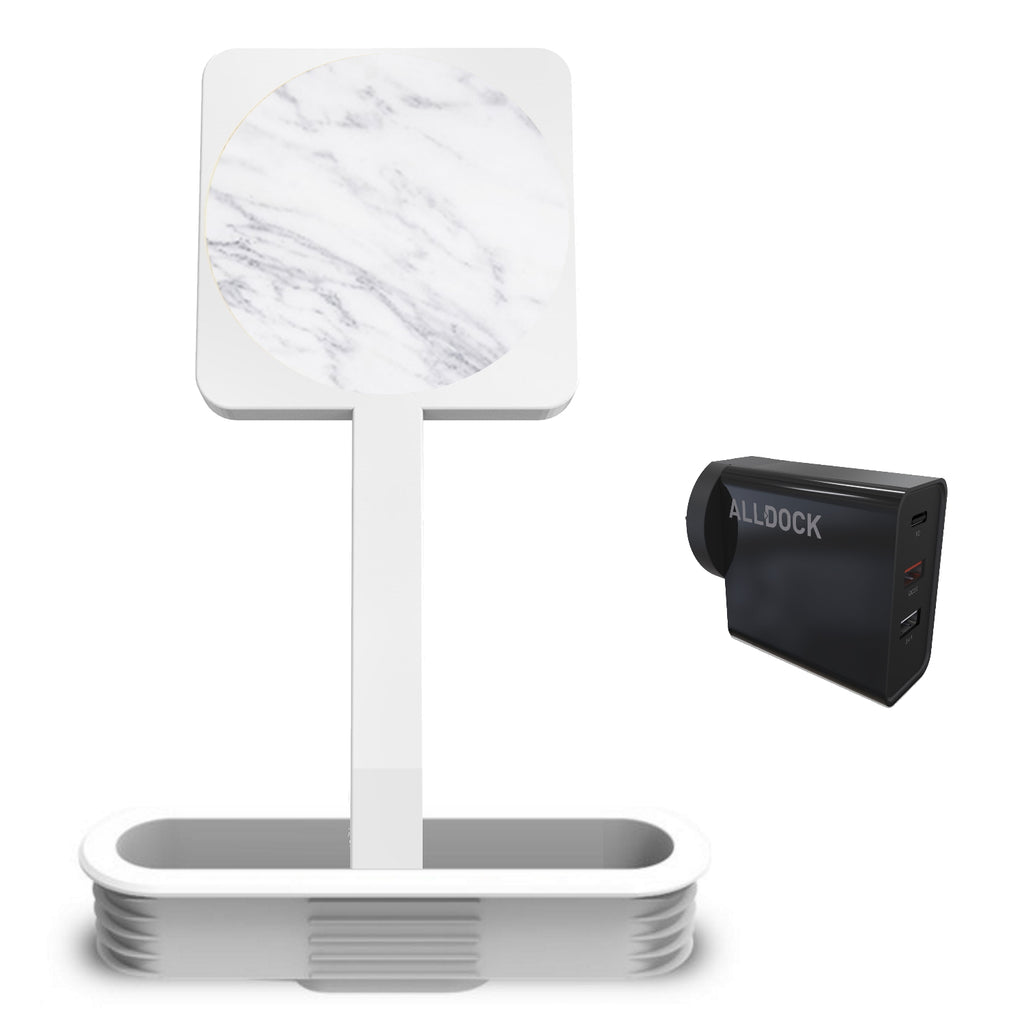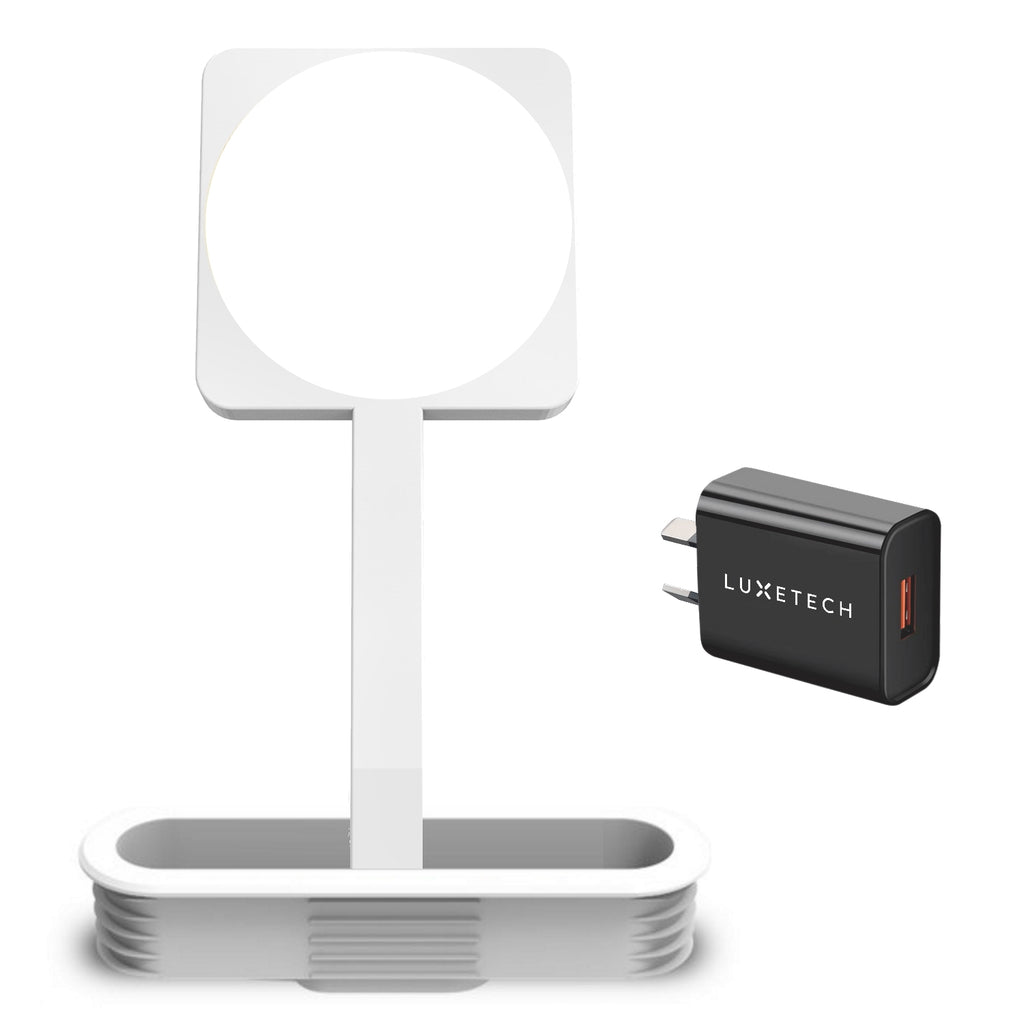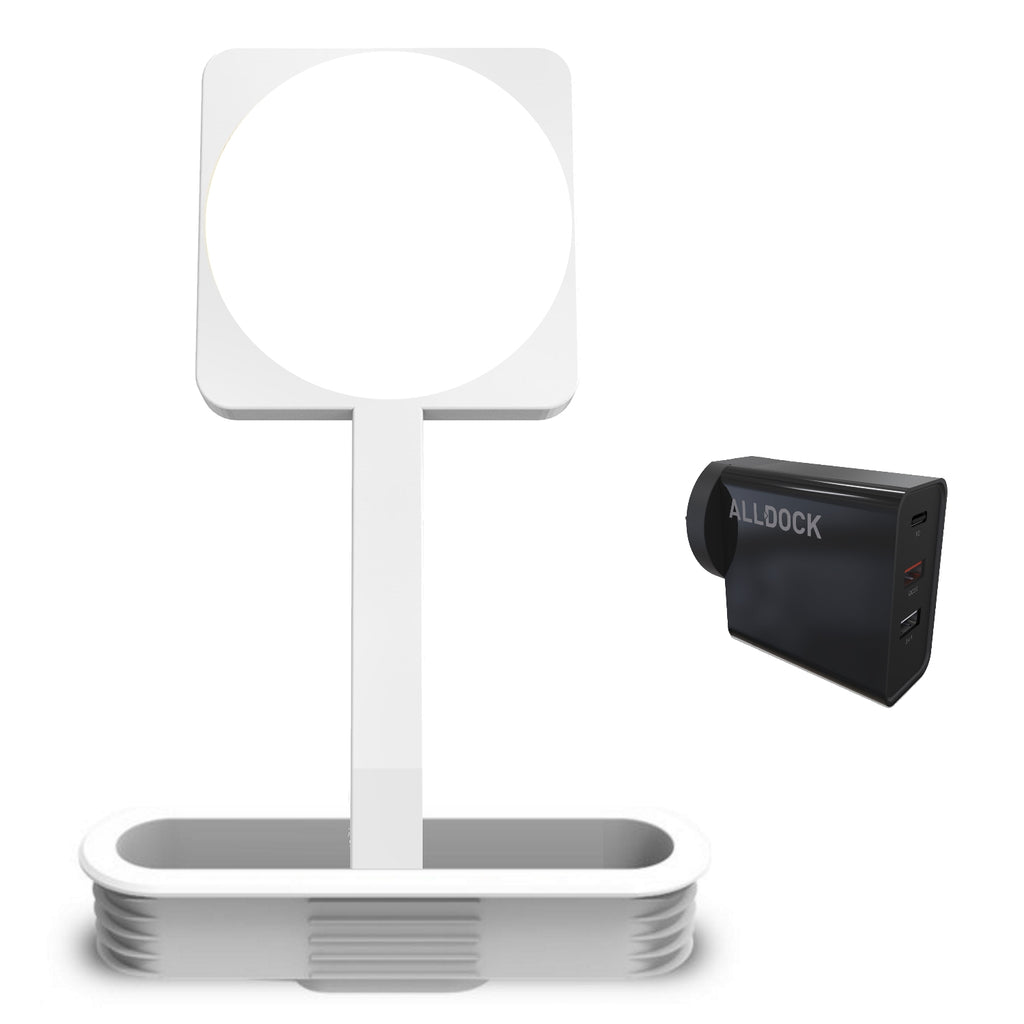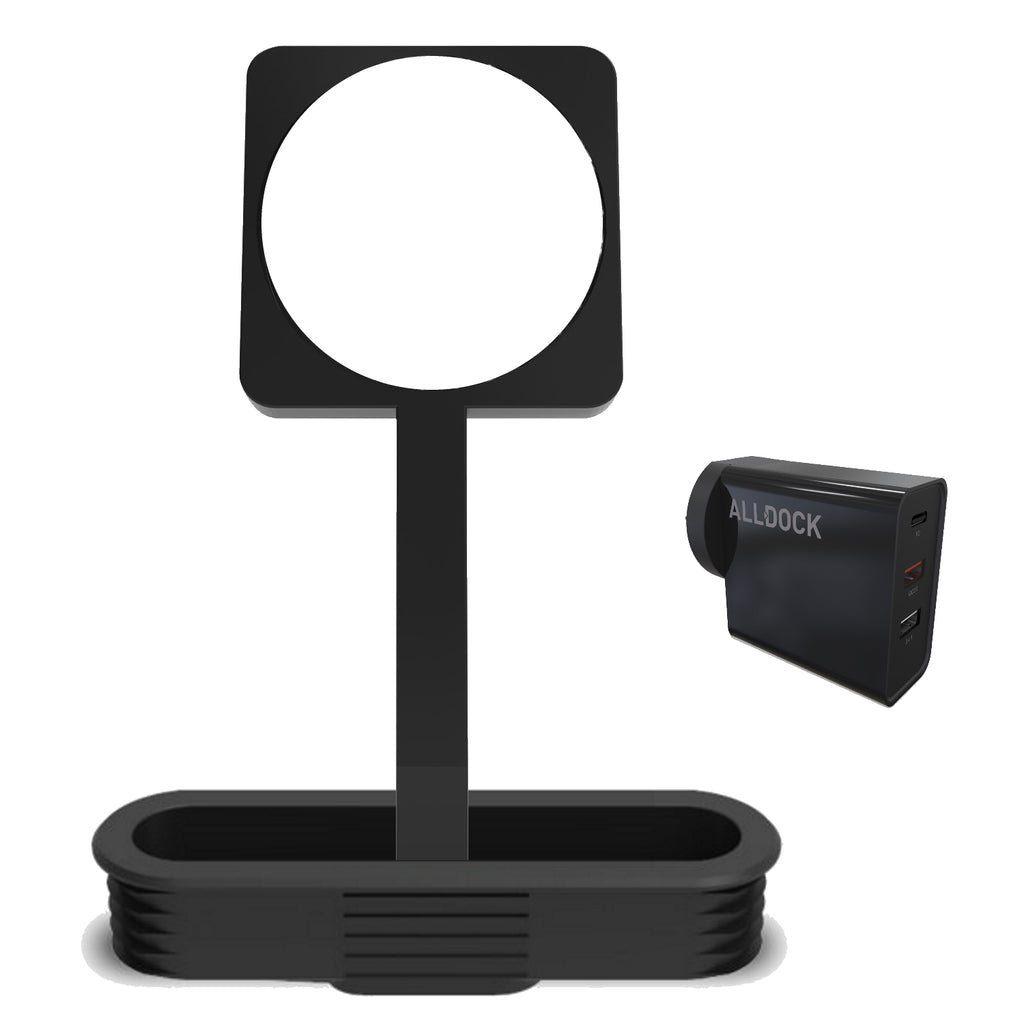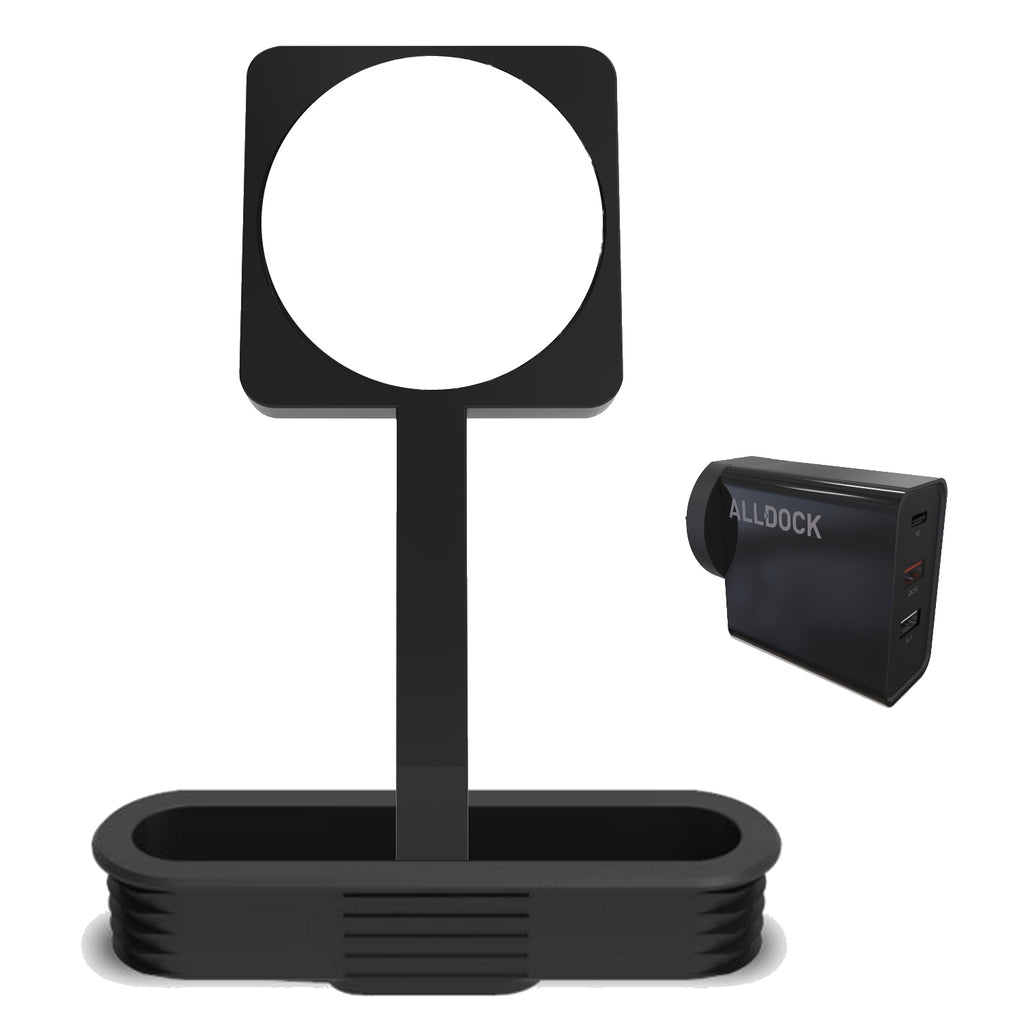 INTEGRATE - Single Apple iPhone 12/13/14 Magnetic Charging Mount
---
ALLDOCK INTEGRATE has been designed with the ultimate minimalist in mind. Imaging being able to dock and charge your iPhone directly into a piece of furniture! 
Whether you install yourself or pass the responsibility to your cabinet maker / electrician ect. This DIY Turn Key Kit provides all the components to achieve a great result.
Innovative accessory for the Alldock Integrate Small Rail

You can charge your Apple iPhone 12 to 14 series comfortably and elegantly with our ALLDOCK Magnetic Mount. The magnetic mount allows for stylish charging. The effect of your phone levitating above the surface 

Charge your MagSafe Apple device with this package

Charging your iPhone 12/14 or iPhone 12/14 Pro is a breeze with the included magnetic charging cable. Simply bring the back of the iPhone close to the Mount and the magnet will automatically settle properly on it. The special feature: The Mount is mounted a little tilted in the ALLDOCK integrate rail, making it even easier to use during the charging process.
Rail Specifications:

External : 11.4cm LONG x 3.2cm WIDE x 2.25cm DEEP
Internal : Rail Width - 1.8cm WIDE x 10cm LONG
Magnetic Charger Mount Specifications

Width x Height x Depth
6.3 cm x 14 cm x 1.2 cm 
DIY KIT Components
1x Black Single Rail & Cutting Template
1x 20W Single or 30W Triple Wall Charger
1x iPhone 12 Magnetic Charger & Mount (Multiple Colors)
Installation Guide:
We recommend the use of a Drill & Jigsaw
Charge your Apple watch up to 6 times on the go!
Check out our portable charging solution for your Apple Watch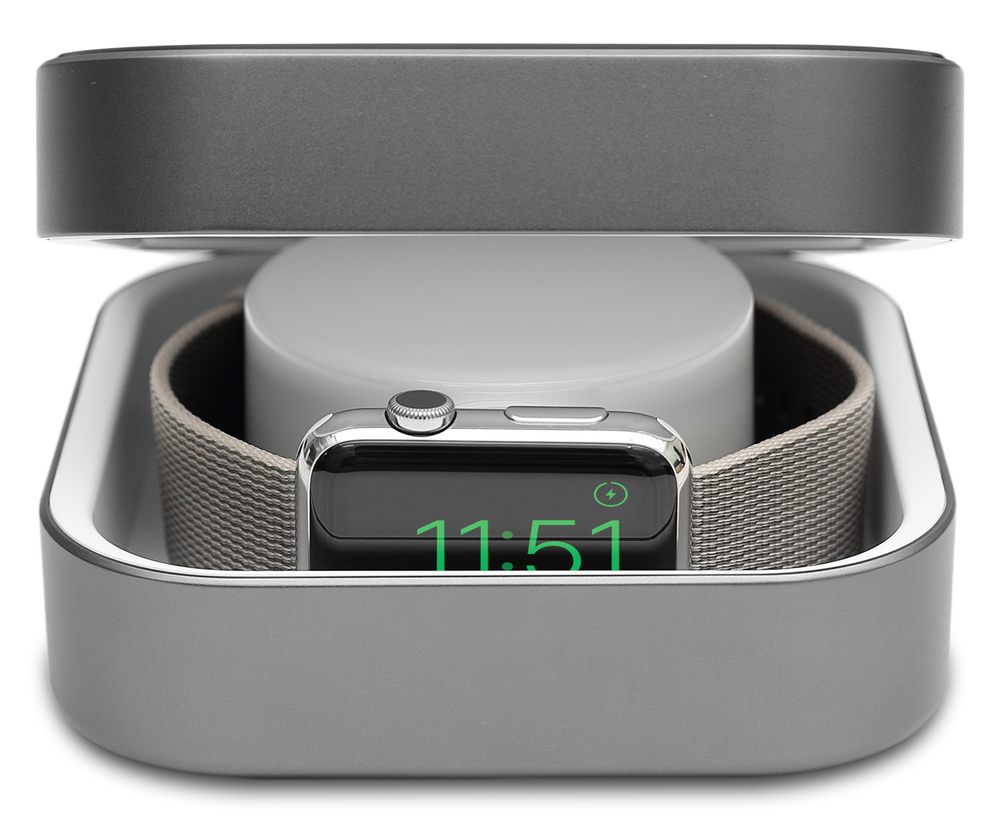 Shop Now