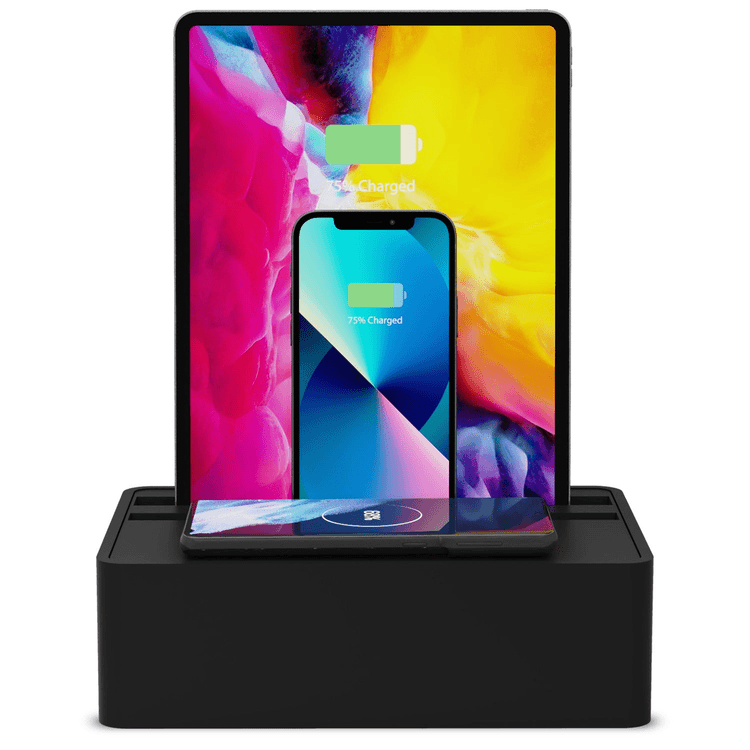 The ALLDOCK Wireless Black is a unique 4-port charging station that combines wired and wireless mobile device charging. The patented design is timelessly beautiful and all cables are hidden inside the ALLDOCK. With cables installed, you can easily dock smartphones or tablets or place them on the wireless charging spots in the front. ALLDOCK charges all devices quickly and safely.
Each ALLDOCK charging station is instantly ready to charge, convertible, expandable and upgradeable in the future. Simply change or disconnect the cables, expand with original accessories or always upgrade with more modern components in the future.
SPECIFICATIONS
Size: 22.4 x 6.7 x 14.7 cm
2x Rail Docking - 14mm & 18mm Back Rail
1x Wireless Charging Deck (Dual Coil) - 1 Device Capacity
Product Weight: 800g
4x USB Charger
Output - 4x 2.4A, 
The Total Capacity: 9600 mAh
Suitable Accessories: Up to Two Mounts (Apple Watch, FitBit, AirPod)
Suitable to 3x Click-In One Hand Docking Adapters
Certified to Australasian Safety Standards (RCM)
The ALLDOCK Wireless comes with a Wireless Charger Pad, which is integrated into the front deck. Please note that the Wireless Charger uses one of the four USB ports.
Assembly instructions (PDF download)
Charge your Apple watch up to 6 times on the go!
Check out our portable charging solution for your Apple Watch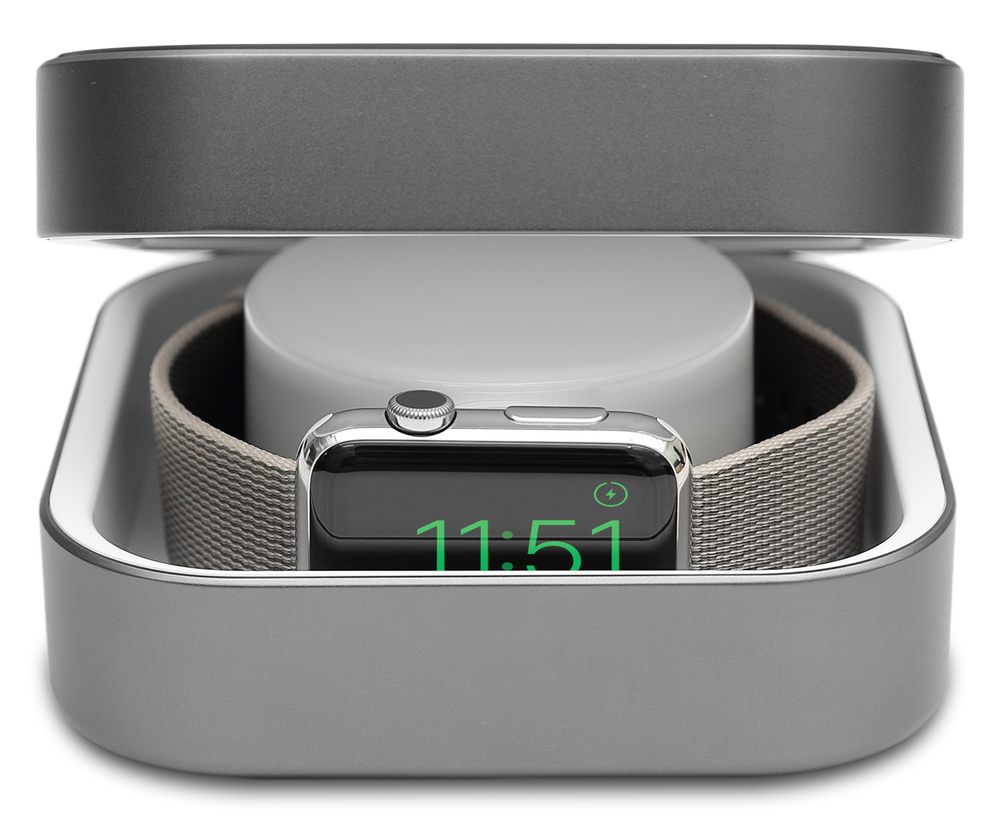 Shop Now