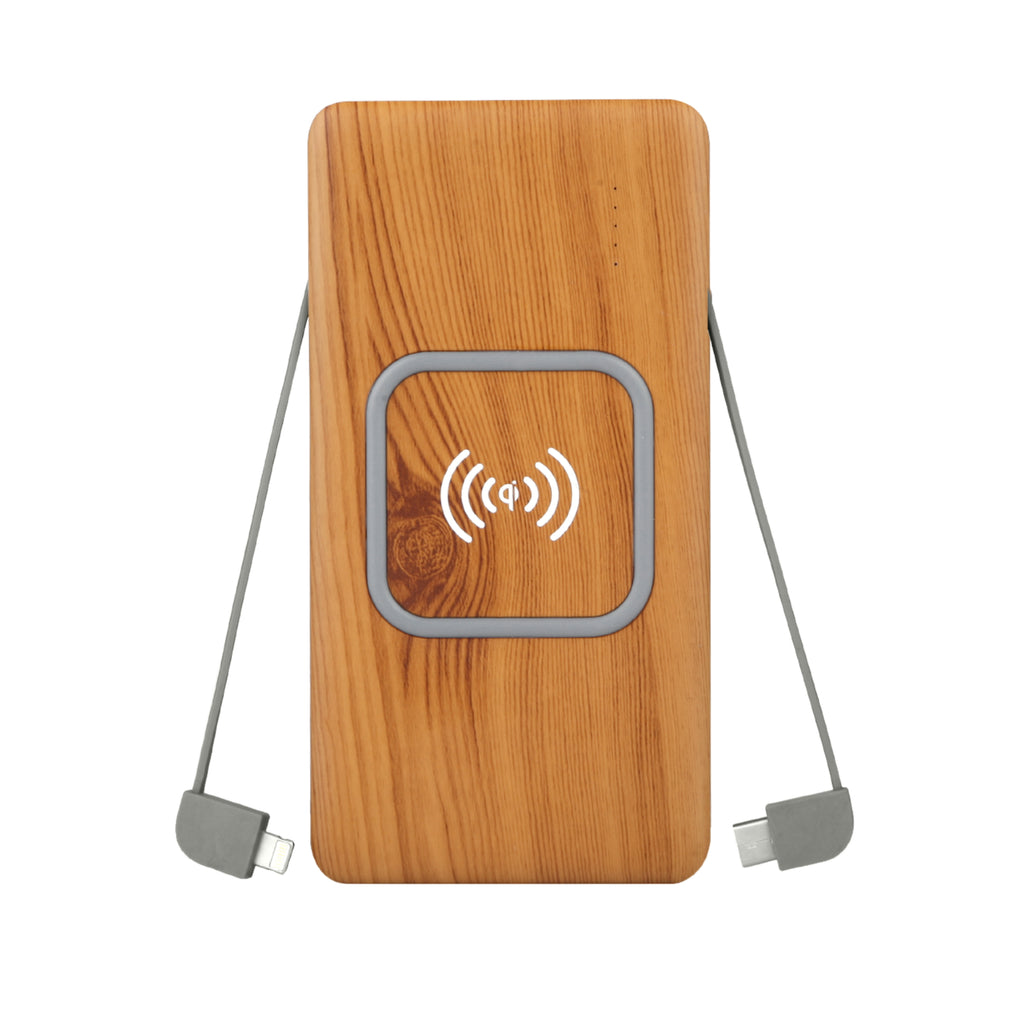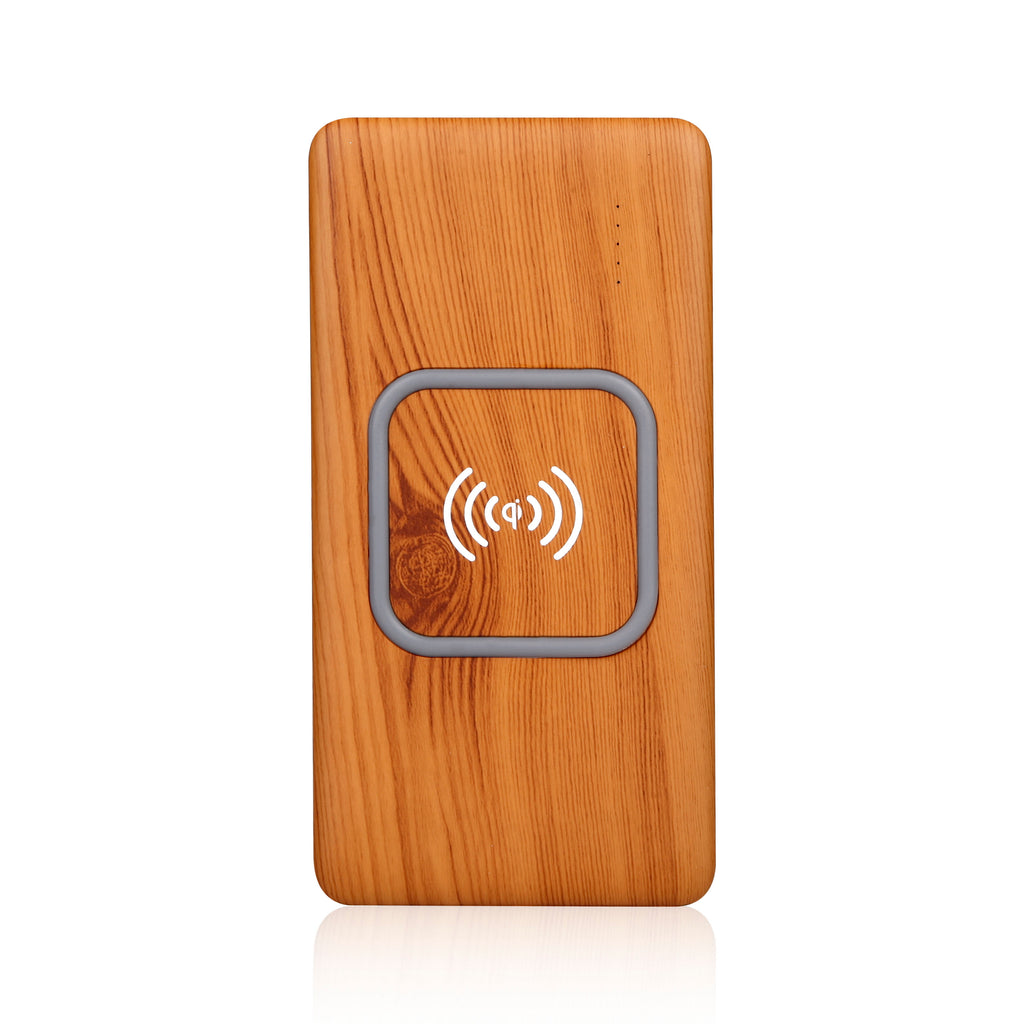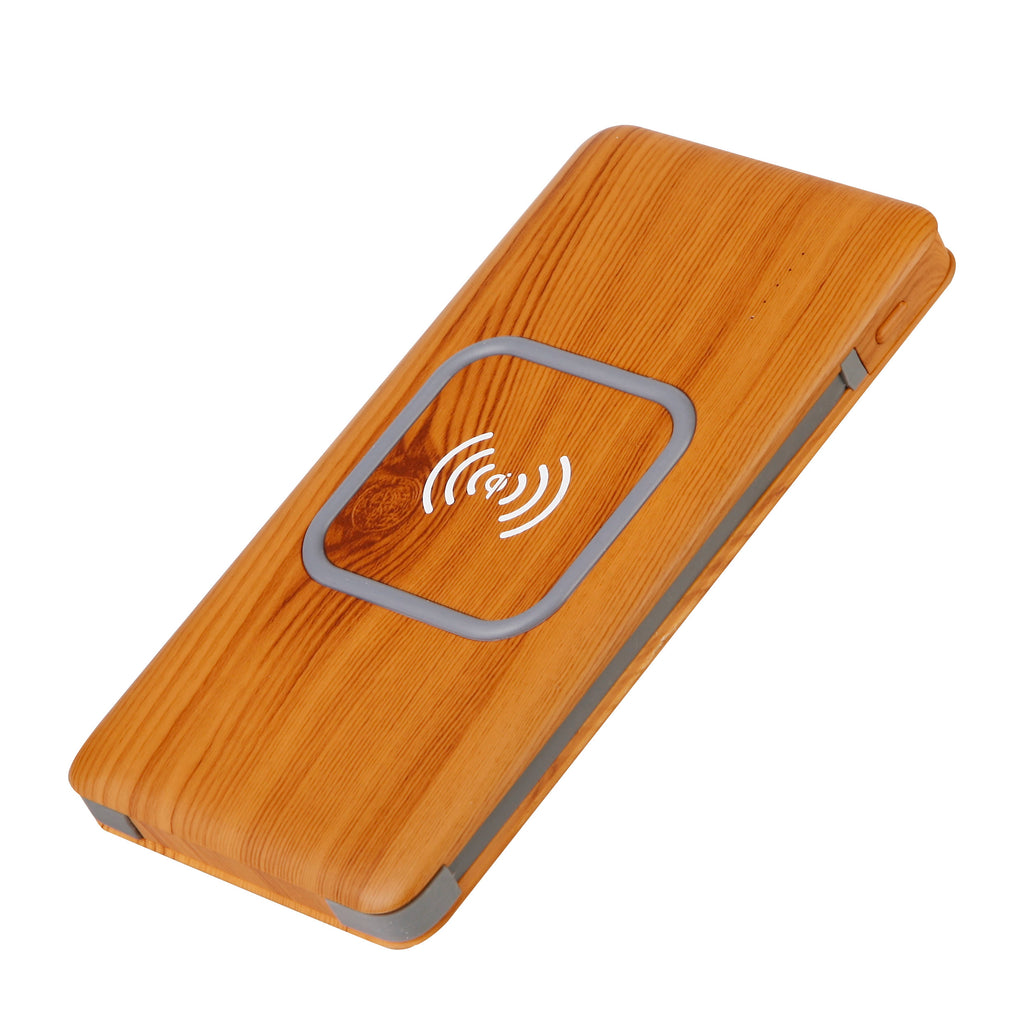 Wireless Power Bank Bamboo
---
LuxeTech Power Bank allows you to wirelessly charge the smartphone on the go thanks to the wireless charging qi technology. Thanks to its GIANT 10000mAh internal battery, it assures all your portable devices will stay charged during a busy day. LuxeTech wireless Power Bank also embeds multiple USB ports, thus enabling every device to be charged also with wires.
Forgotten your changing cable? Not an issue with The Luxetech Powerbank, as it has cables for all devices built in !!!!!
SPECIFICATIONS
Physical Dimensions - 147mm x 75mm x 14.5mm
Weight - 215gm
Material - ABS+PC - Bamboo Print
Power Storage Capacity - 10000mAh
Rated Energy - 38WH / 3.8V Max
Input

Micro Input: DC 5V/2A Max
Type C Input: DC 5V/2A Max
Lightning Input: DC 5V/2A Max
Output

Wireless Charging Output - 5W
Built-in Type C Cable Output: DC 5V/2A Max
Built-in Lightning & Micro 2 in 1 Cable Output: DC 5V/2A Max
USB Output 1 DC 5V/2.1A Max
USB Output 2 DC 5V/2.1A Max
The portable power capacity of this power bank is world leading. Recycle life;
5 times for iphone 5
4 times for iphone 7
2.5 times for iphone 7plus/8/X/11/12
Qi Standard device manufacturers are Apple (iphone 8-12) Blackberry,  WP, Samsung, Nokia, HTC, LG Electronics, Sony, Blackberry, Motorola Mobility, Asus, Huawei... 
This Powerbank can beautifully be charged in your ALLDOCK.
Charge your Apple watch up to 6 times on the go!
Check out our portable charging solution for your Apple Watch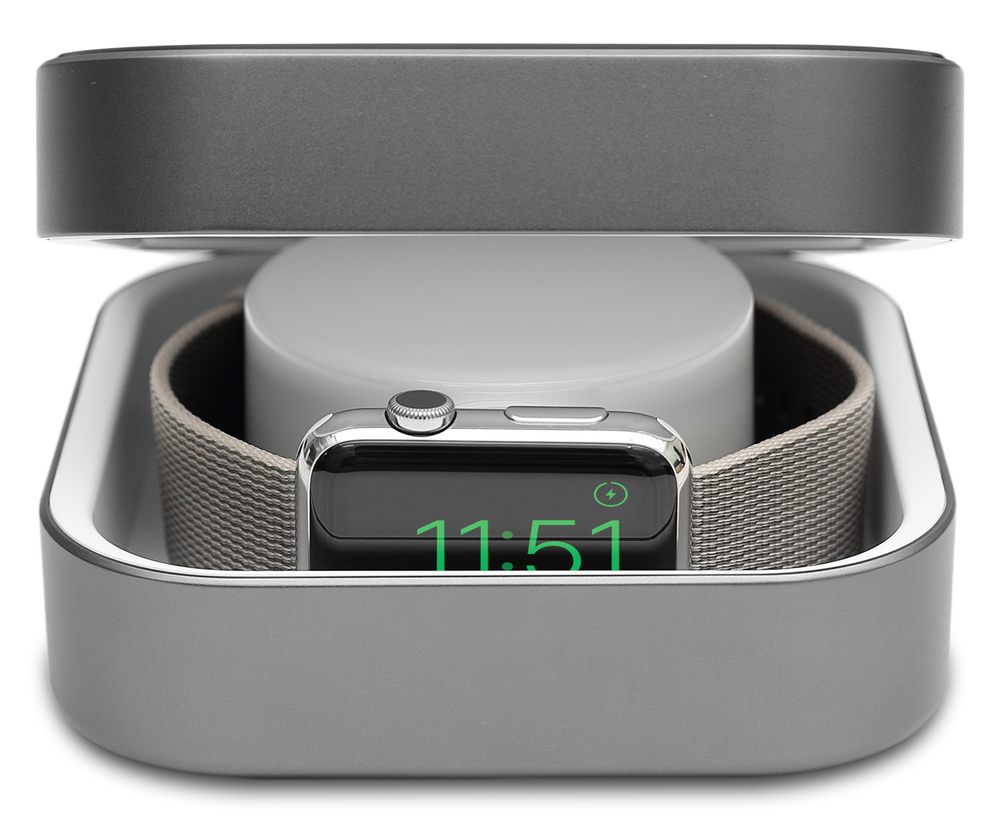 Shop Now