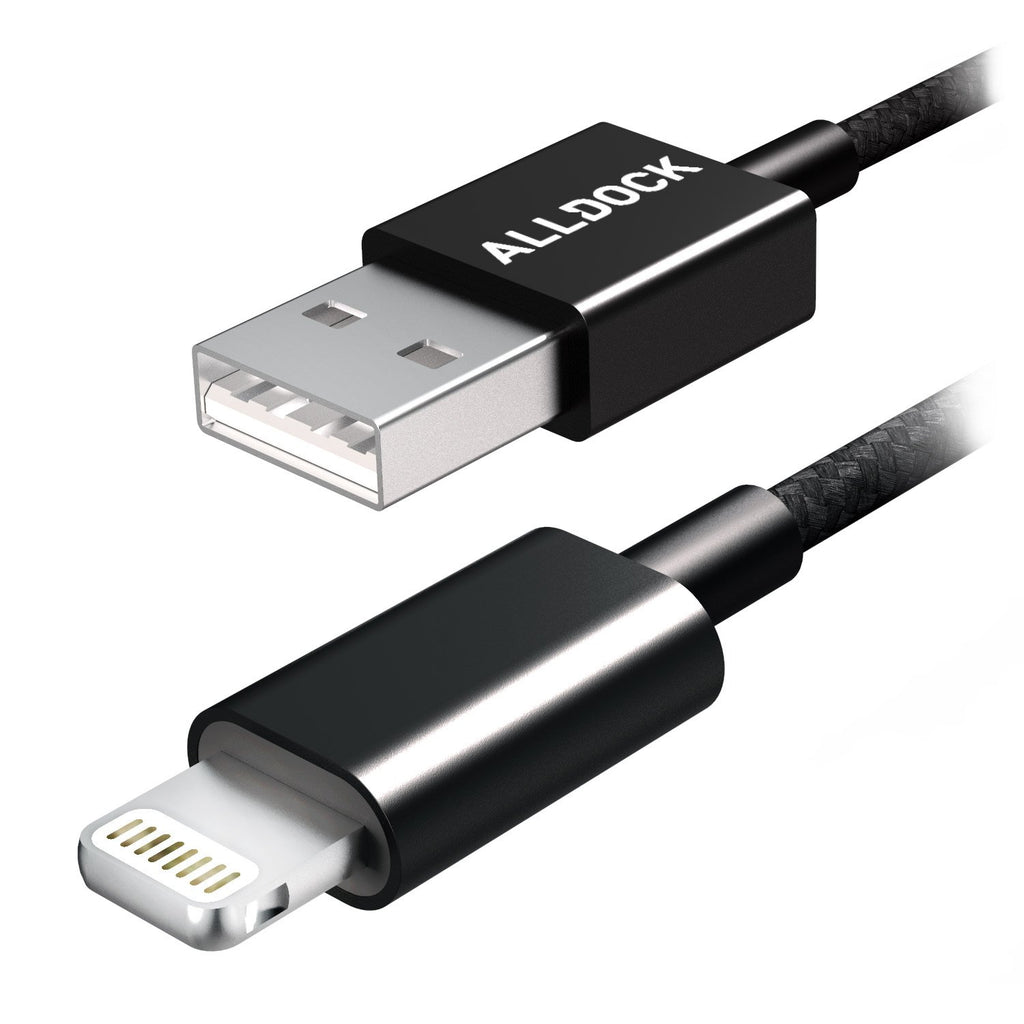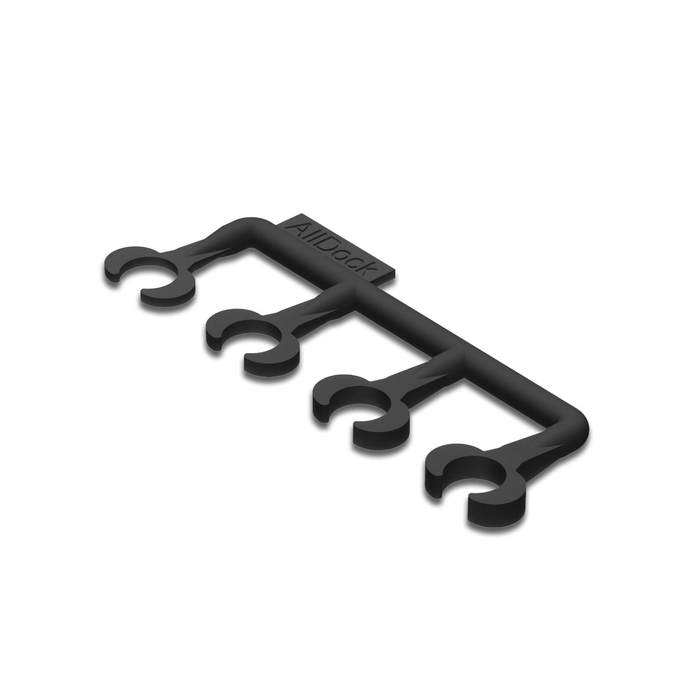 3 Cable Value Pack - Apple Lightning Cable One Hand Docking
---
Allows you to dock up to 3 devices with just one hand. You can slip your smartphone or tablet into the ALLDOCK without adjusting the cables underneath.
We have now designed an additional rubber inlay piece at varying thickness which once installed as below, will increase the positional height of your cable head from the dock and therefore its connection effectiveness with your device.
The thicker your case, the more inlays you add. 
Includes;
3x MFi Apple Lightning Black 160cm Charging Cable 
3x Black Click Adapter
3x Set of Rubber Inlays for cable height adjustment 
FAQ : How do I install the One Hand Click Docking Adaptor?
Very convenient
These are a new addition since I last bought an Alldock a few years ago. It's such a great idea and they are very convenient. Mine arrived ready fitted (thank you Alldock!) so we could just plug in and get charging. My only hesitation is that if you apply too much force, the little docking unit pops down into the base and it's a little fiddly to reattach. But otherwise brilliant.
Charge your Apple watch up to 6 times on the go!
Check out our portable charging solution for your Apple Watch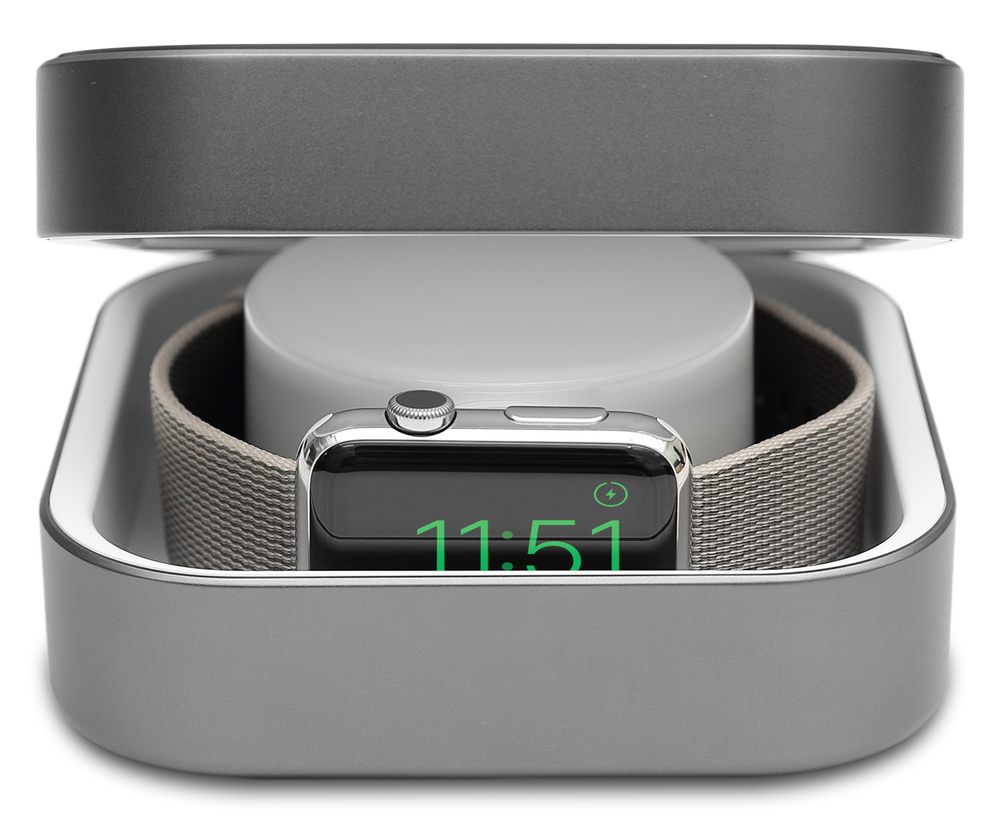 Shop Now