Having problems using our One Hand Docking Adapters with your cases?
We have now designed an additional rubber inlay piece at varying thickness which once installed as below, will increase the positional height of your cable head from the dock and therefore its connection effectiveness with your device.
The thicker your case, the more inlays you add. 
This product is offered as an accessory for existing customers. (small nominal fee for postage and handling). If you require multiple inlays, please add quantity to your checkout basket.
1x Inlay is sufficient for each One Hand Docking Adapter.
Note: Any new Click One Hand Docking Adapter Sets our new inlays will already be included. 
All dock family
Awesome product, great service
good Fix
Liked the concept and it's a good idea but wish there was one really thick option. I ended up having to stack a few to get the desired height
Head height adjuster inlay
Thank you
I'm glad you decided to fix this issue my phone my iPad Pro and my android phone now finally fit and charge without the annoying issue of having to remove each cover just so it would register with the charge point.
HI Jamie, Thank you very much for your important feedback and we are very happy that we have successfully addressed your functional issues !!
Charge your Apple watch up to 6 times on the go!
Check out our portable charging solution for your Apple Watch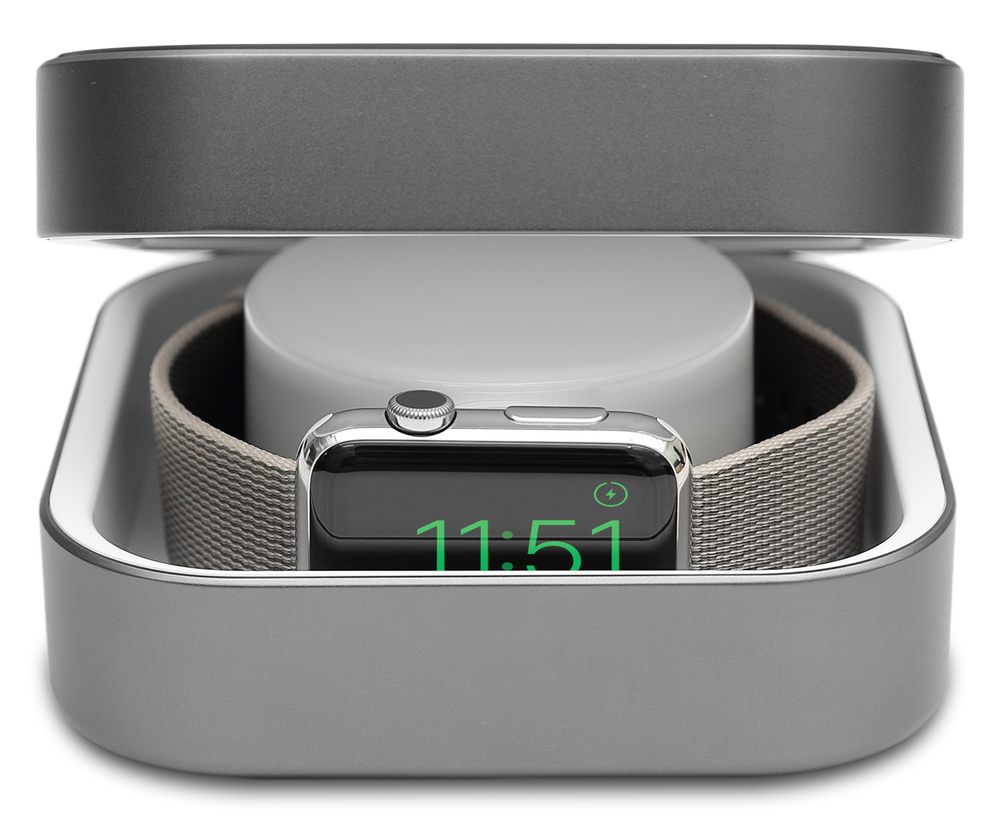 Shop Now