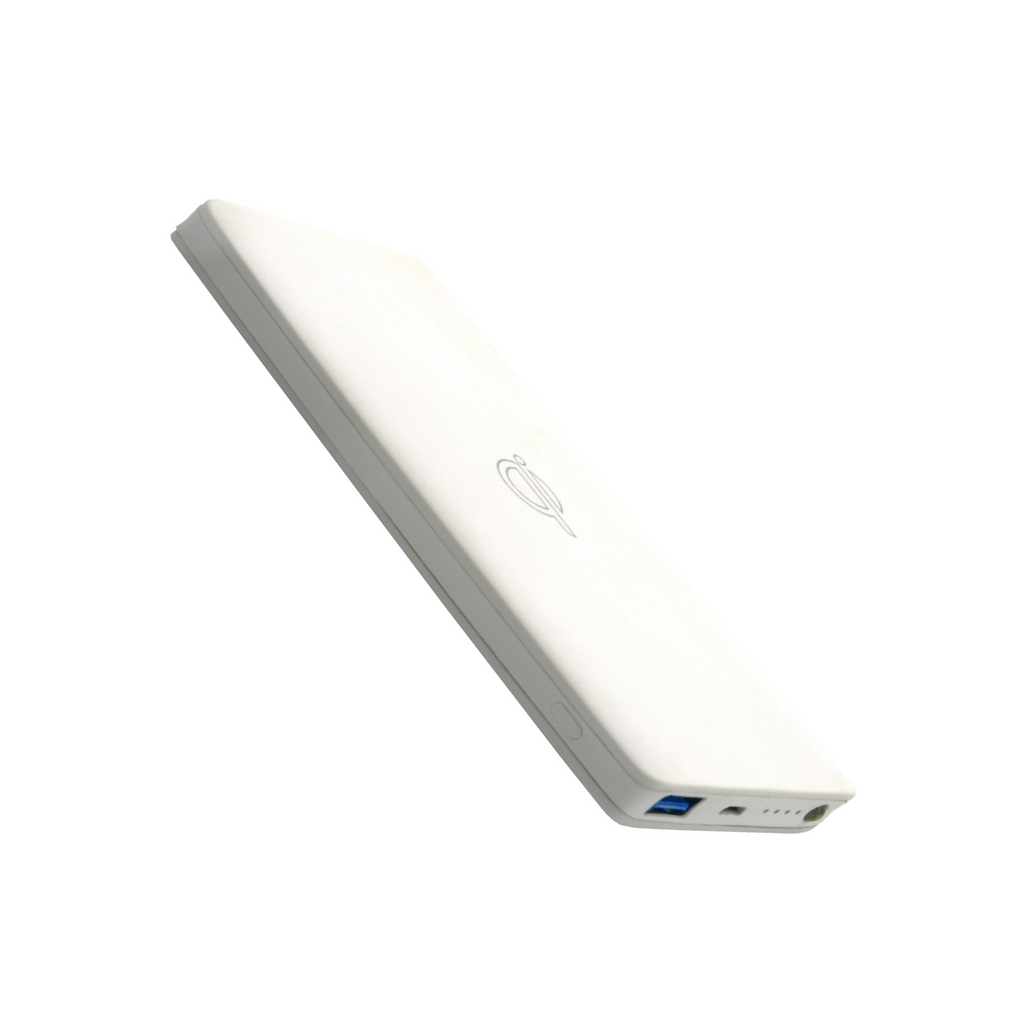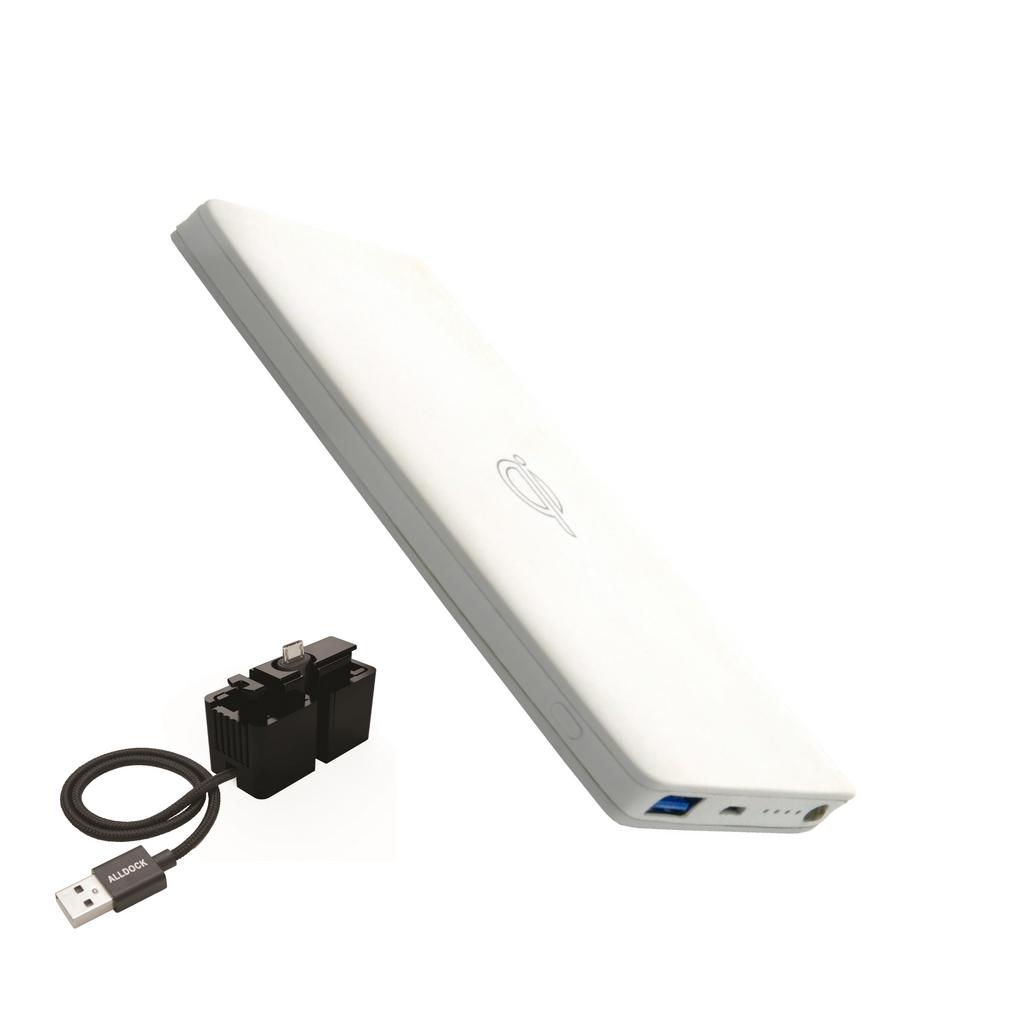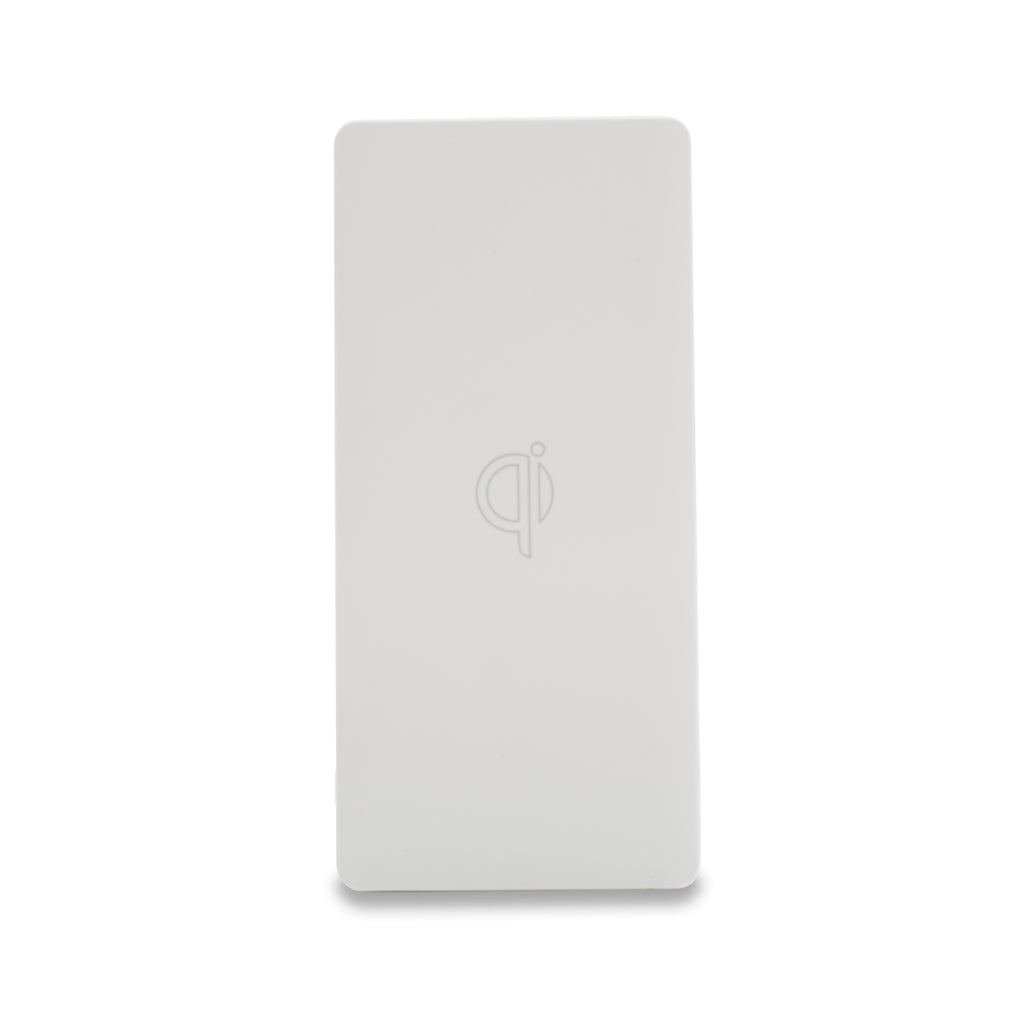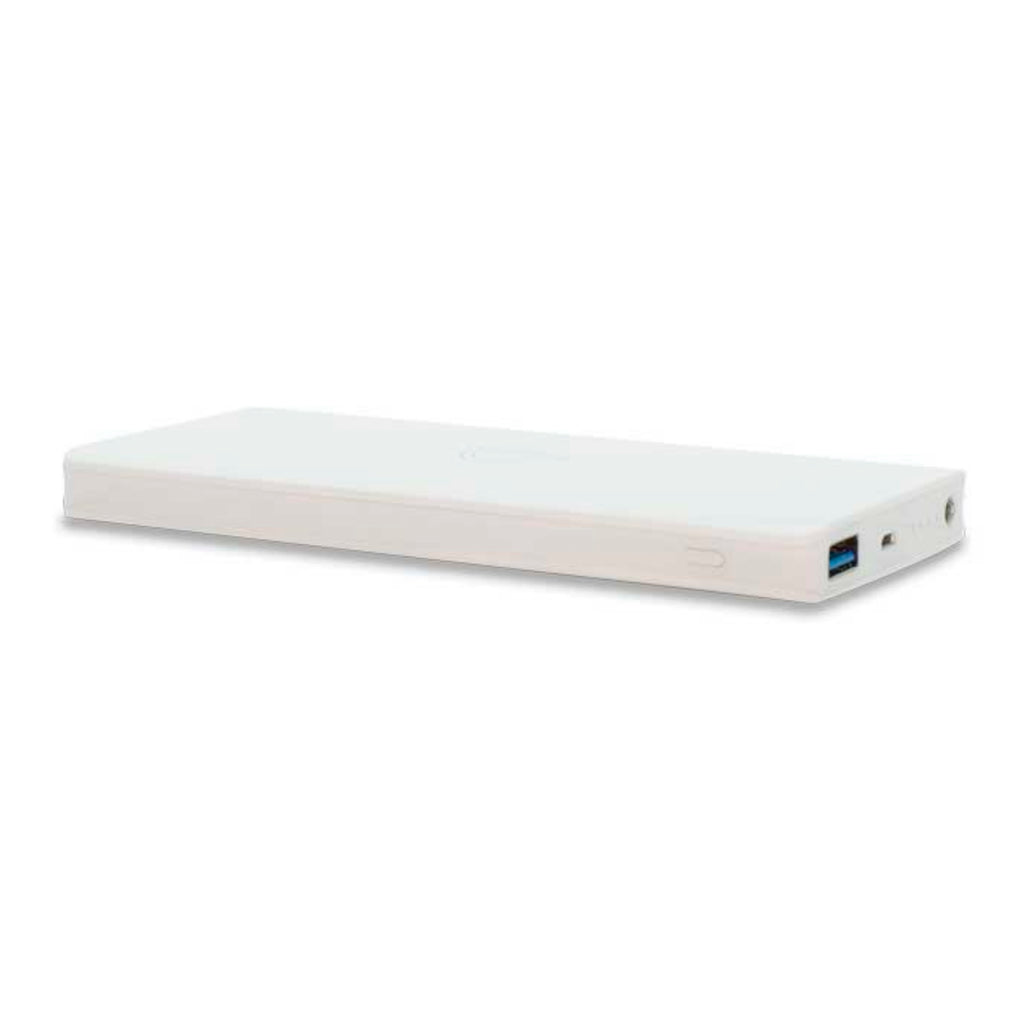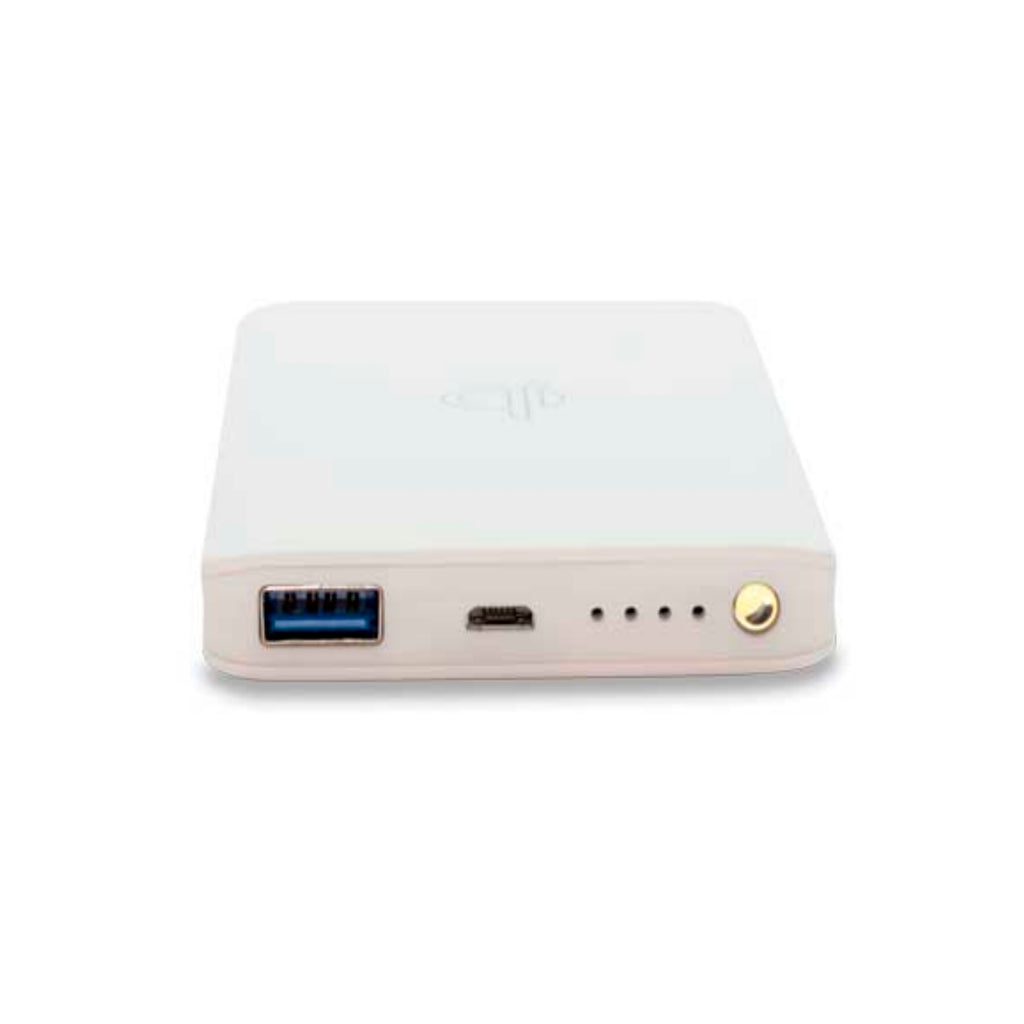 ALLDOCK Wireless Powerbank To-Go White
---
The ALLDOCK WirelessPower Bank allows you to wirelessly charge the smartphone on-the-go thanks to the wireless charging Qi technology. Thanks to its GIANT 8000mAh internal battery, it assures all your portable devices will stay charged during a busy day.
The ALLDOCK Wireless Power Bank also embeds a USB port, thus enabling every device to be charged also with cables.
TURN YOUR ALLDOCK INTO A WIRELESS CHARGING STATION               This Powerbank can beautifully be charged in your ALLDOCK while you can also charge your phone wirelessly!
SPECIFICATIONS
Physical Dimensions - 14.85 x 7.1 x 12cm
Weight - 210g
Material - ABS in White
Includes 1x Micro Cable 

(OPTIONAL)

Power Storage Capacity - 8000mAh
Wireless Charging Output - 5W (Double Inductance)
Input - Micro Input: DC 5V/2A 
Output (USB A Female) - 5V 3A_15W, 9V 2.0A 12V 1.5A QC
OPTIONAL ALLDOCK DOCKING ADAPTER
The portable power capacity of this power bank is world leading. Recycle life;
4 times for iPhone 5
3 times for iPhone 7
2 times for iPhone 7plus/8/X/Xr/Xs
Qi Standard device manufacturers are Apple (iPhone 8 & X and above) Blackberry, WP, Samsung, Nokia, HTC, LG Electronics, Sony, Blackberry, Motorola Mobility, Asus, Huawei.

Charge your Apple watch up to 6 times on the go!
Check out our portable charging solution for your Apple Watch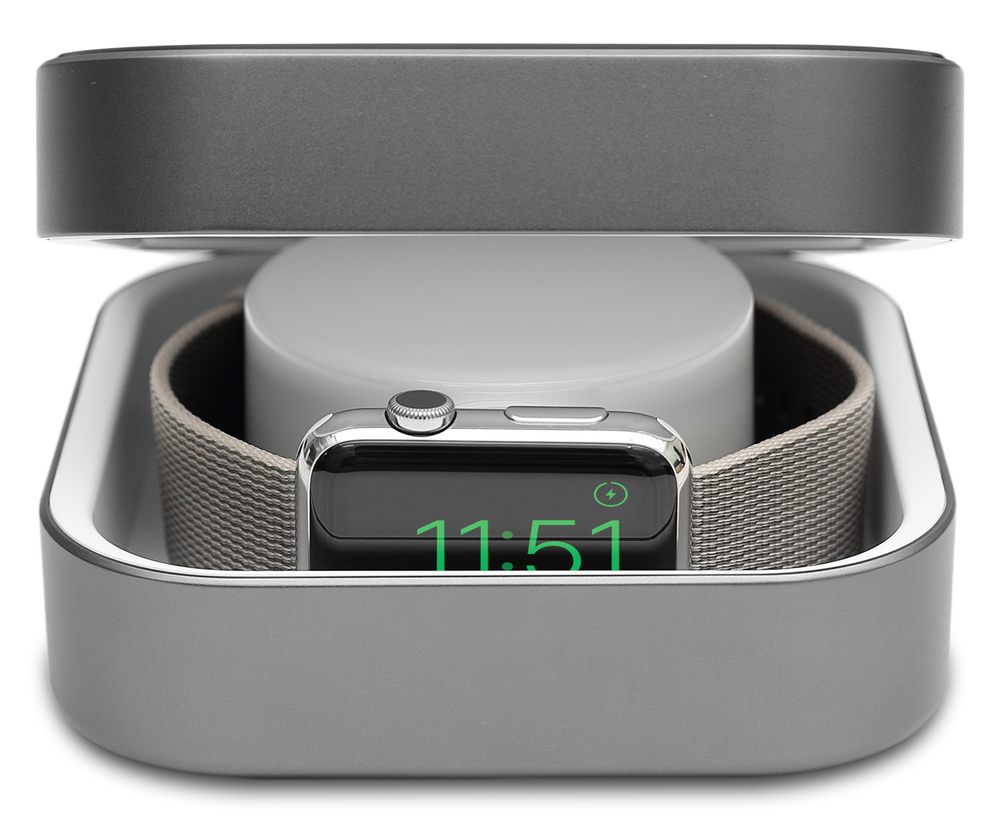 Shop Now