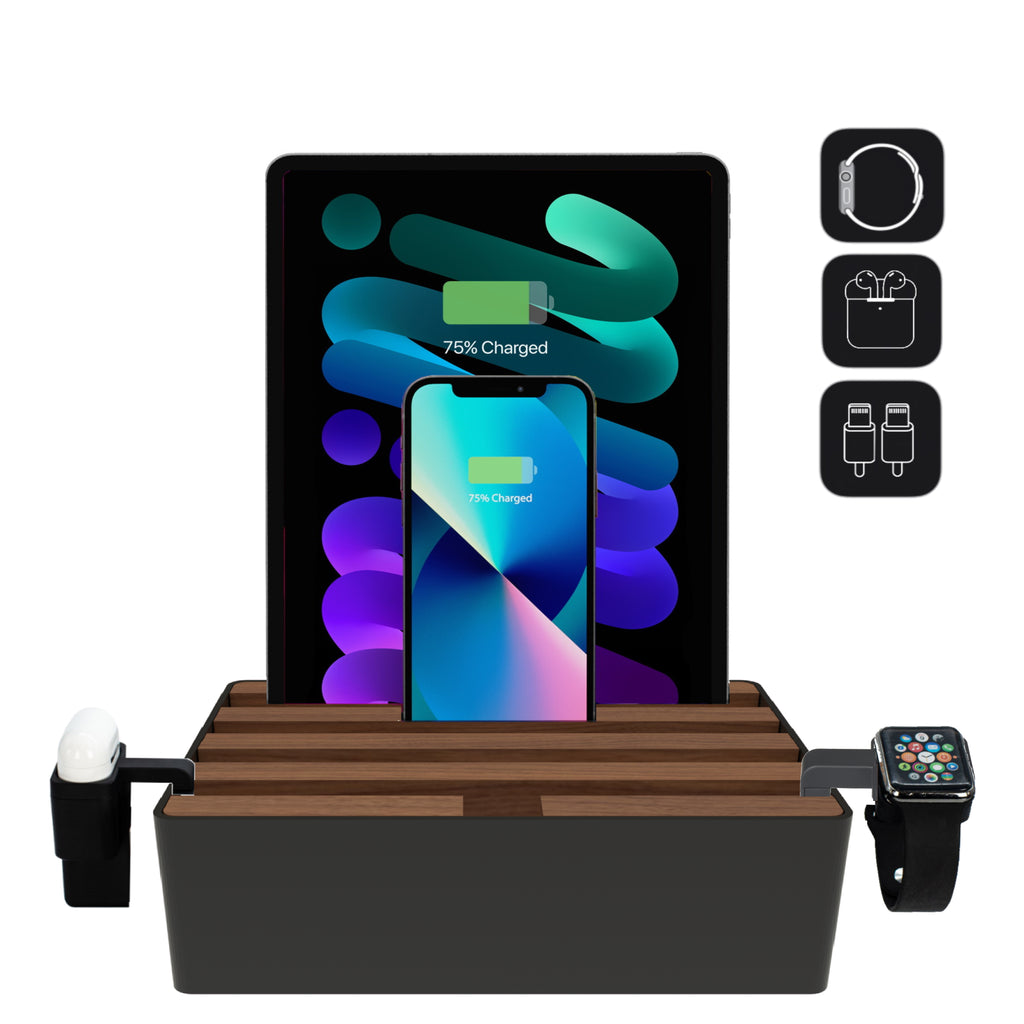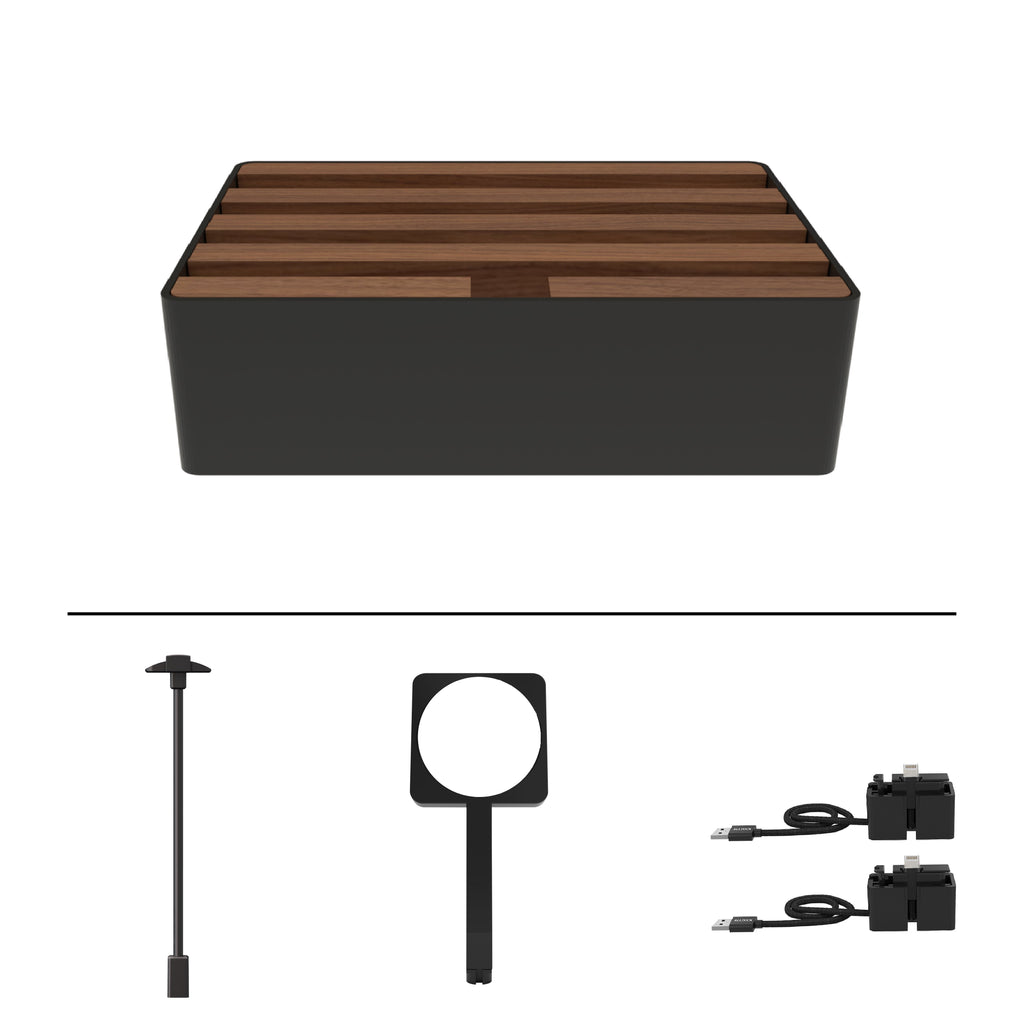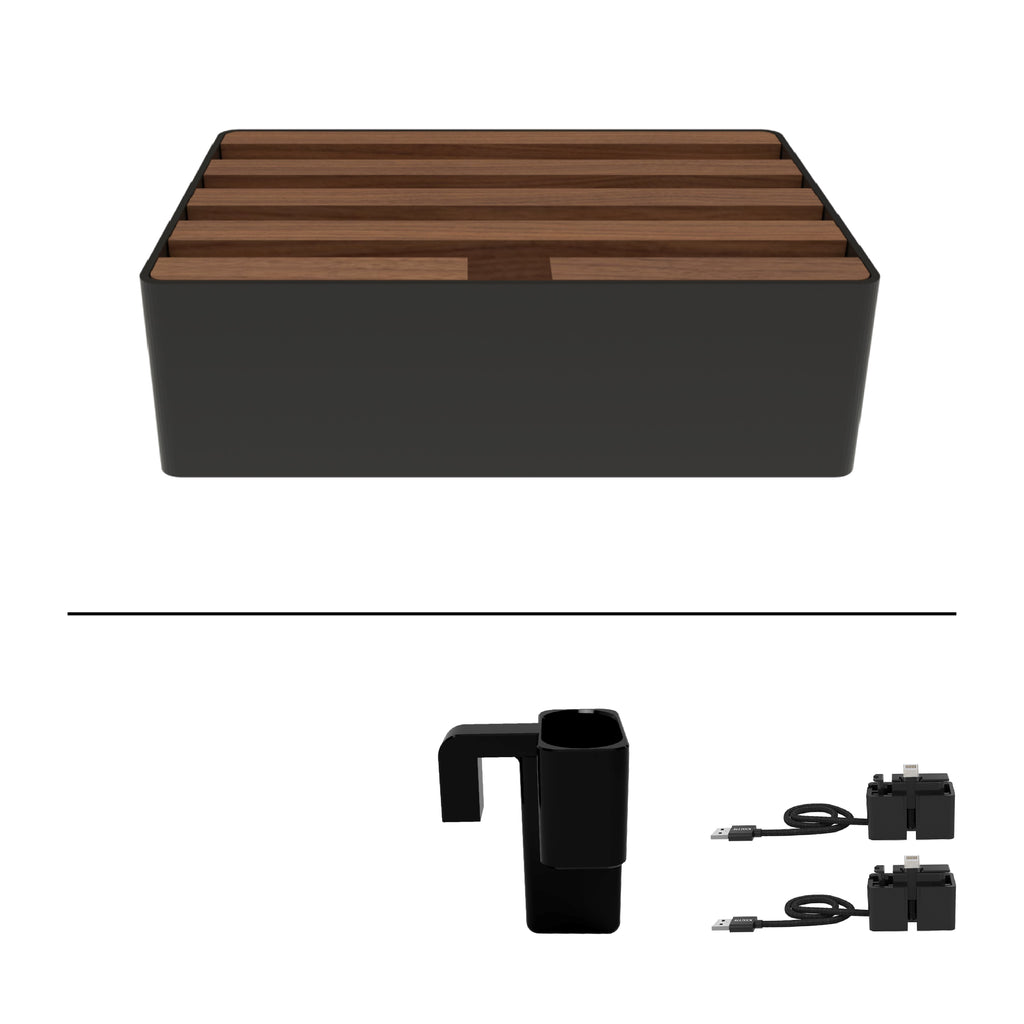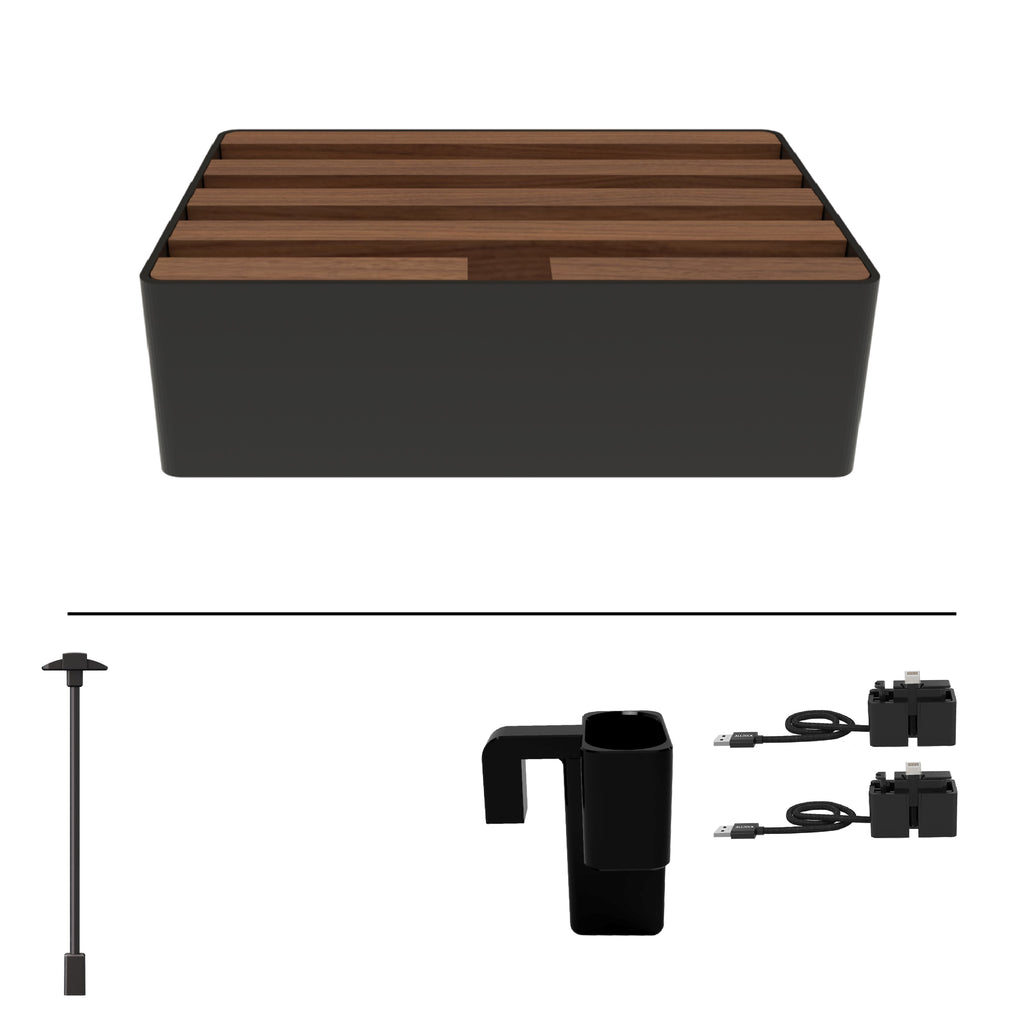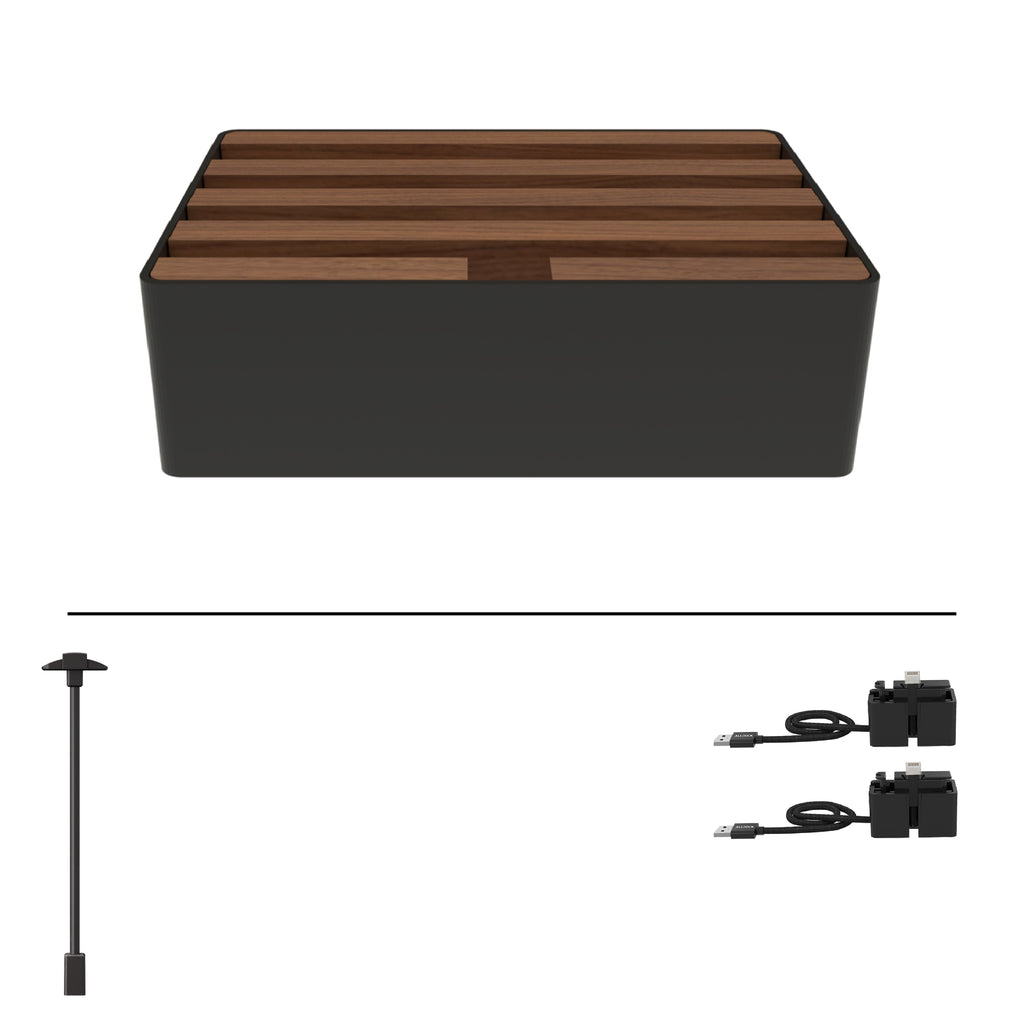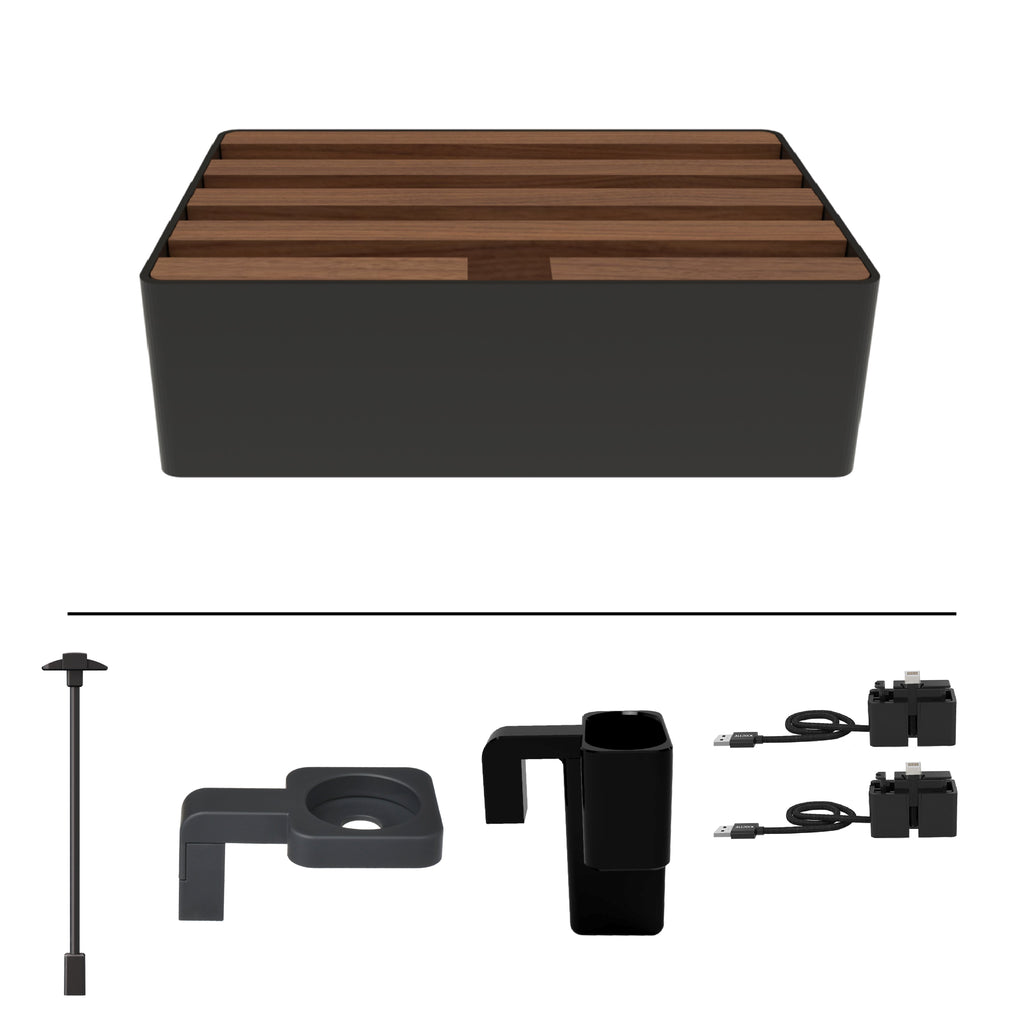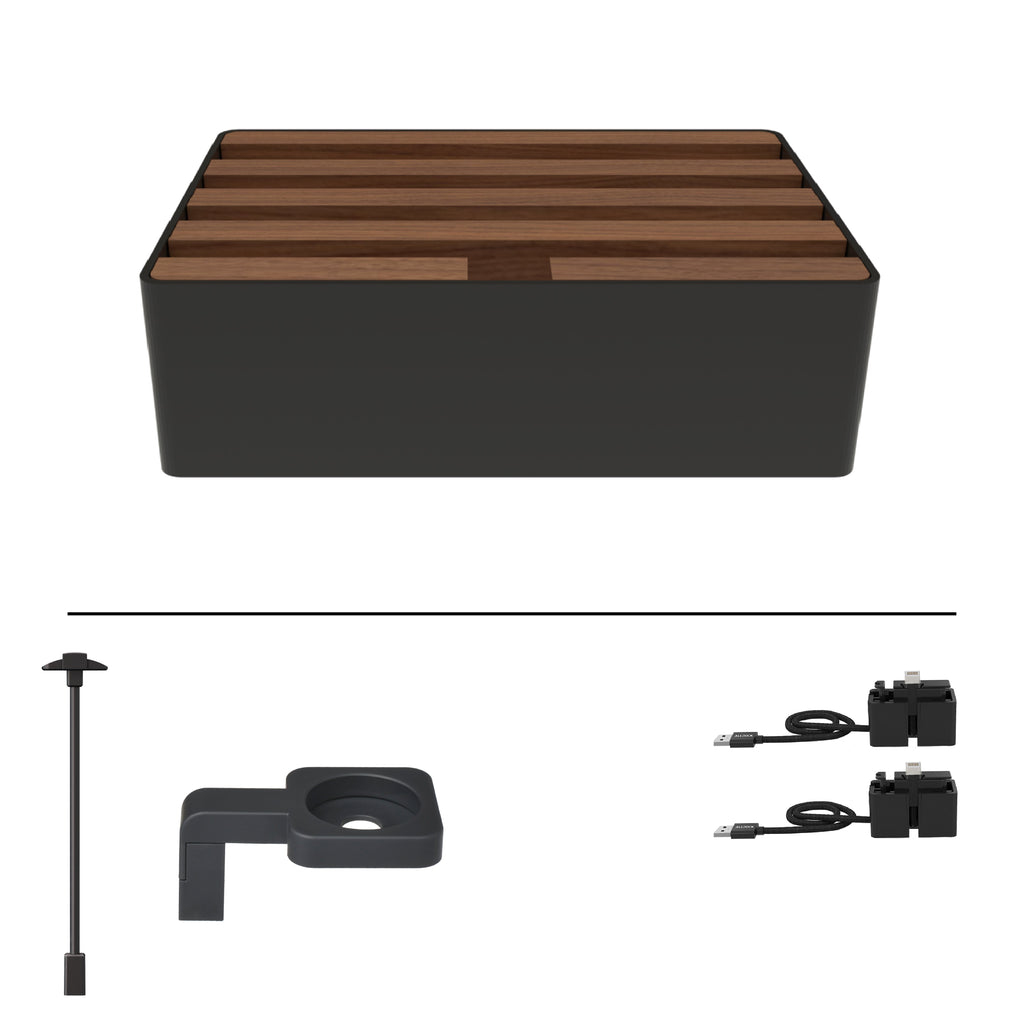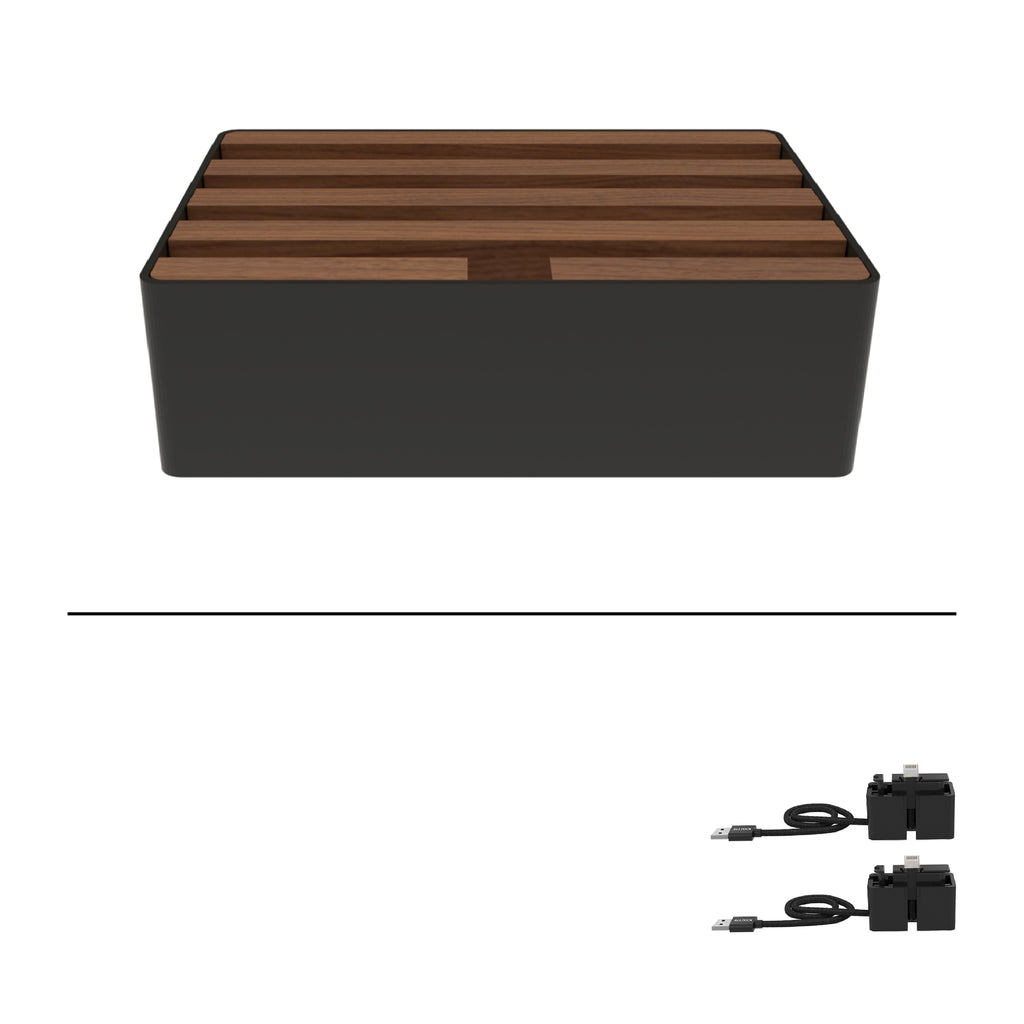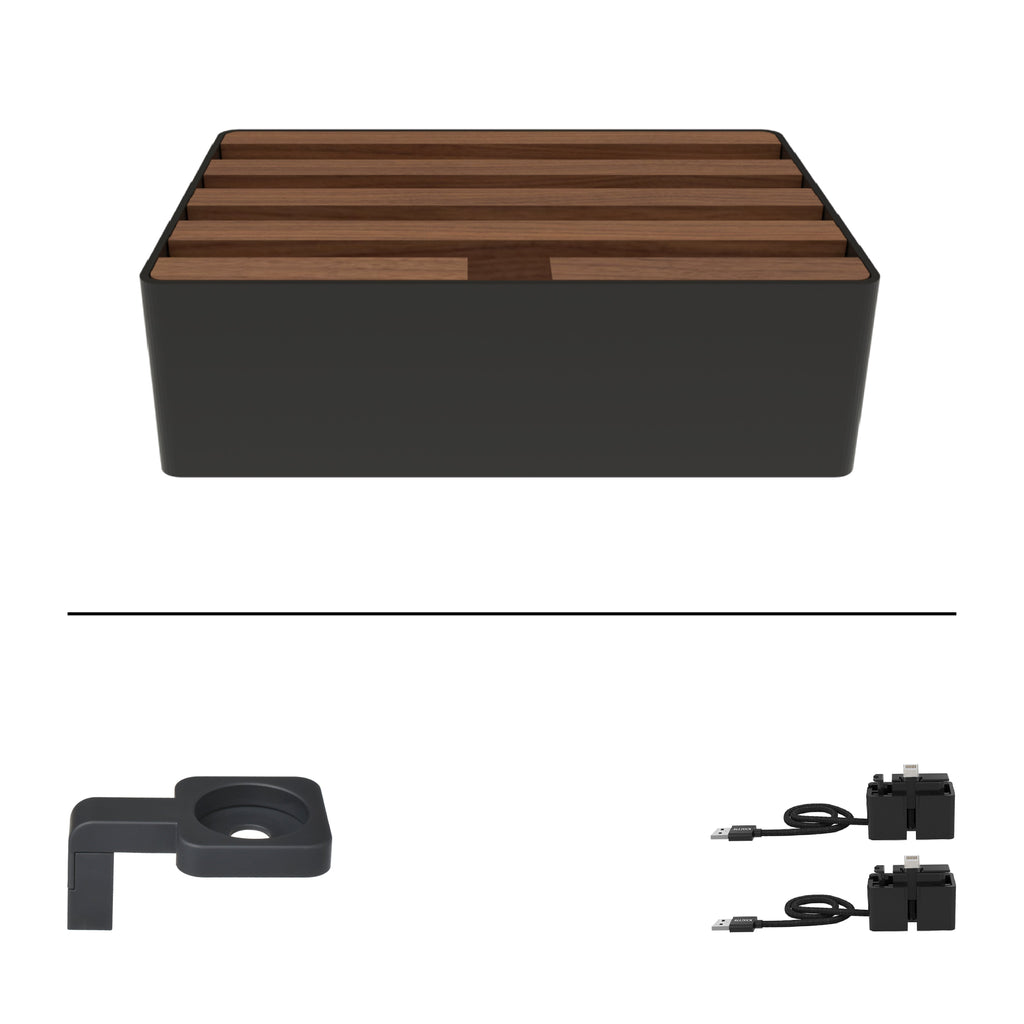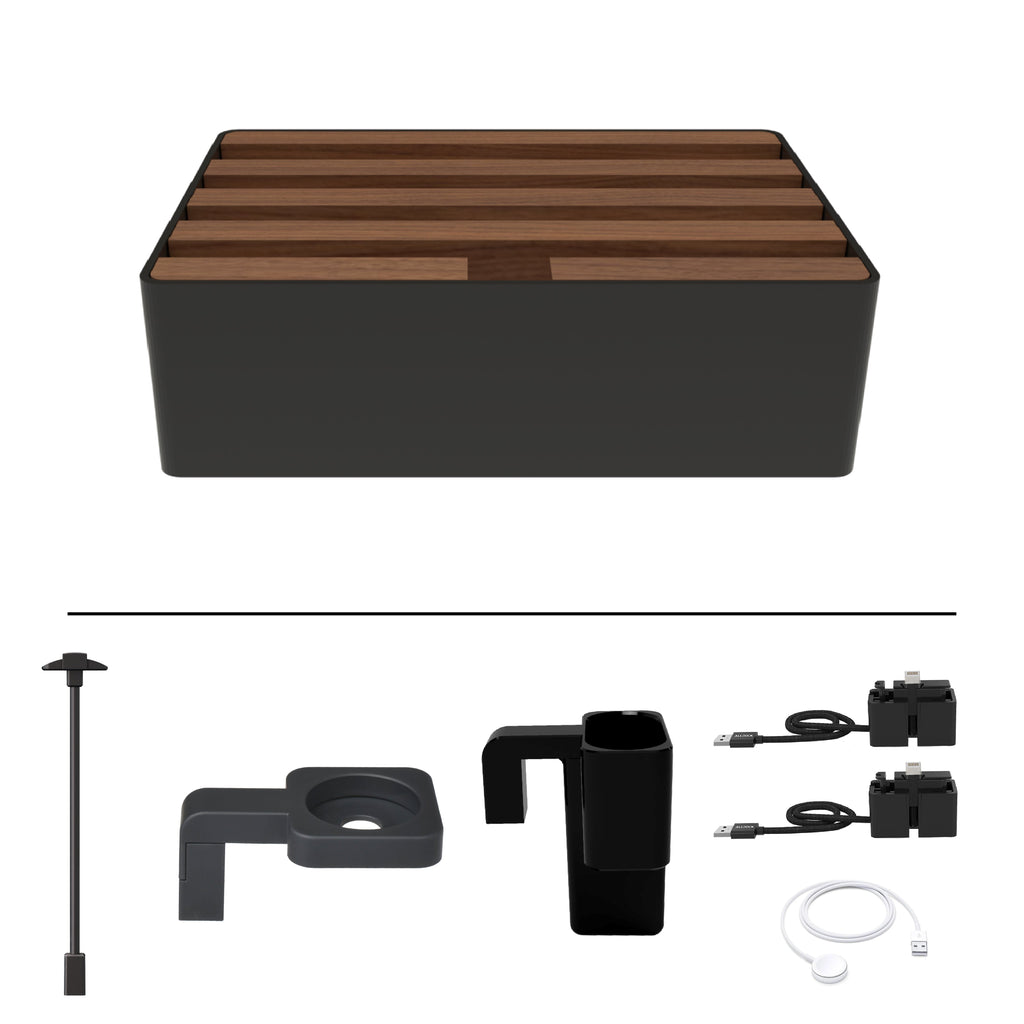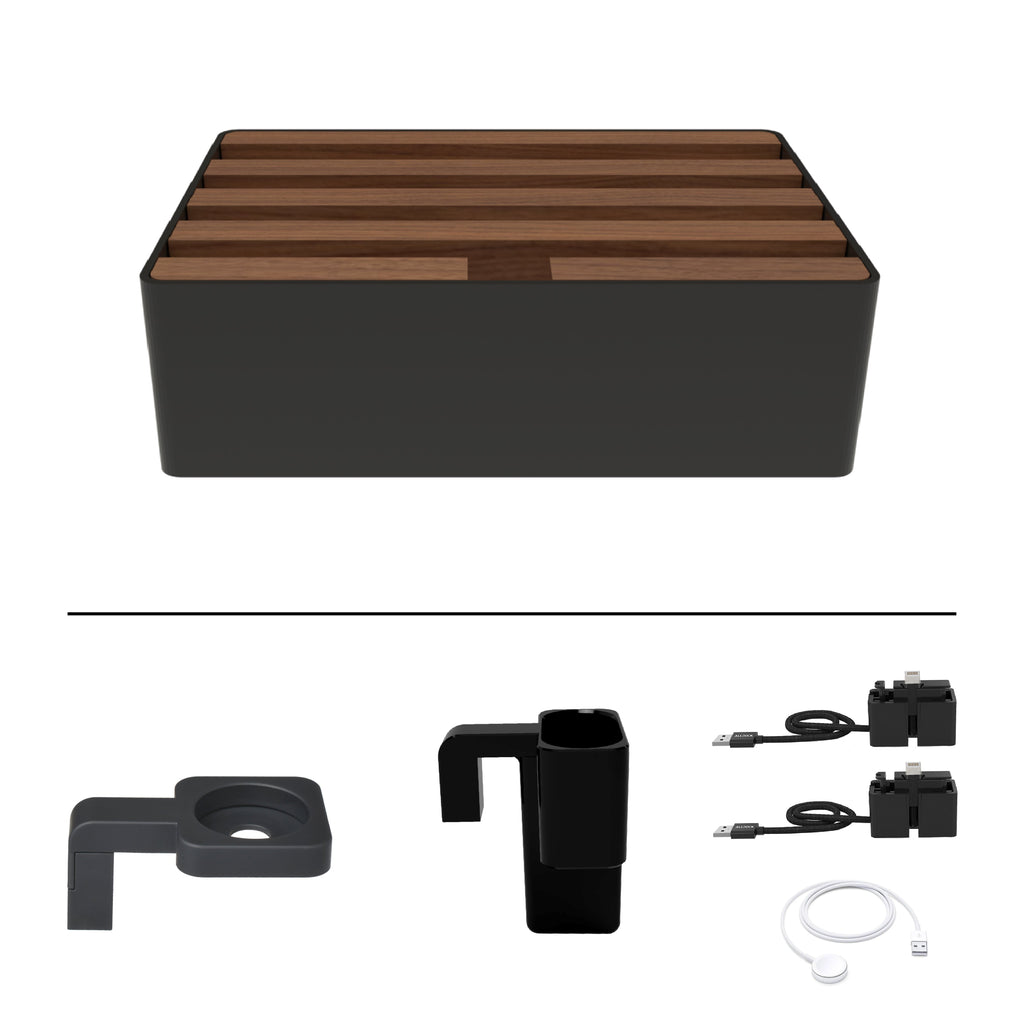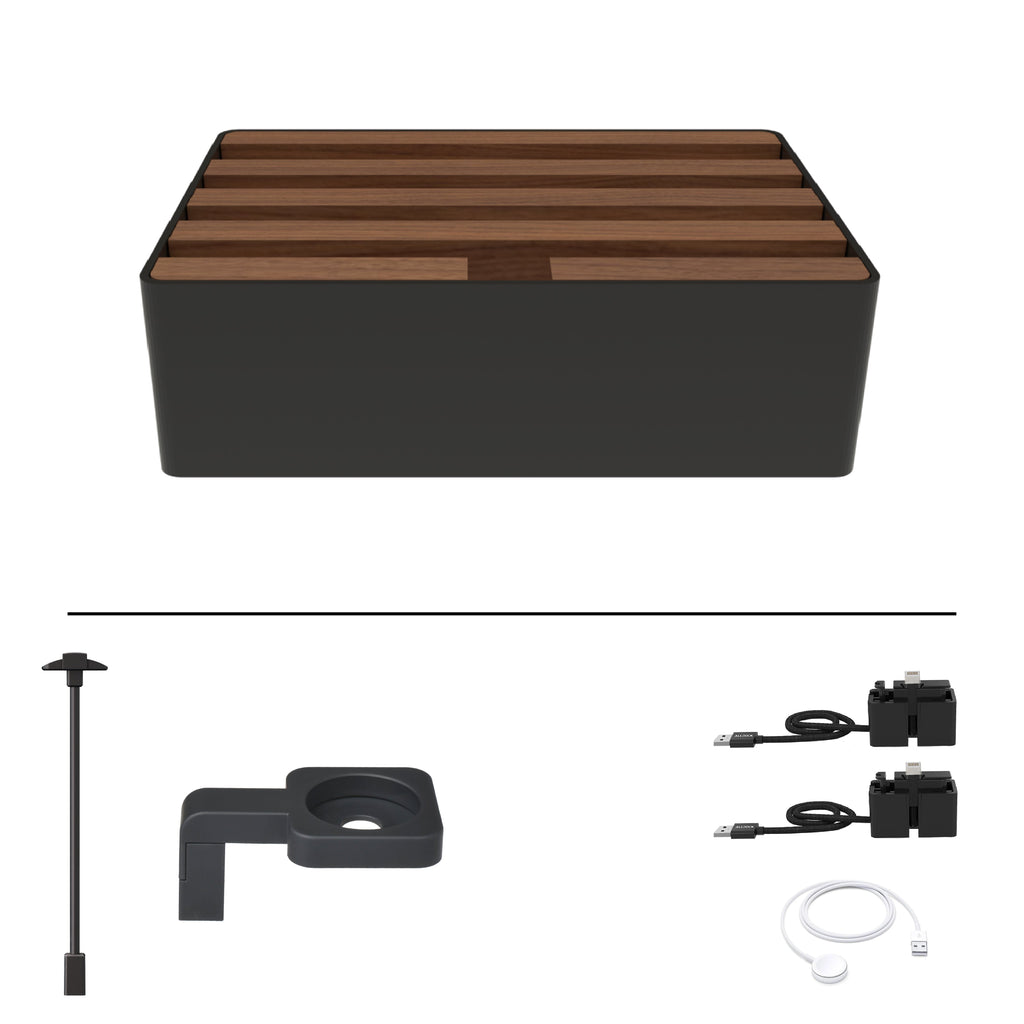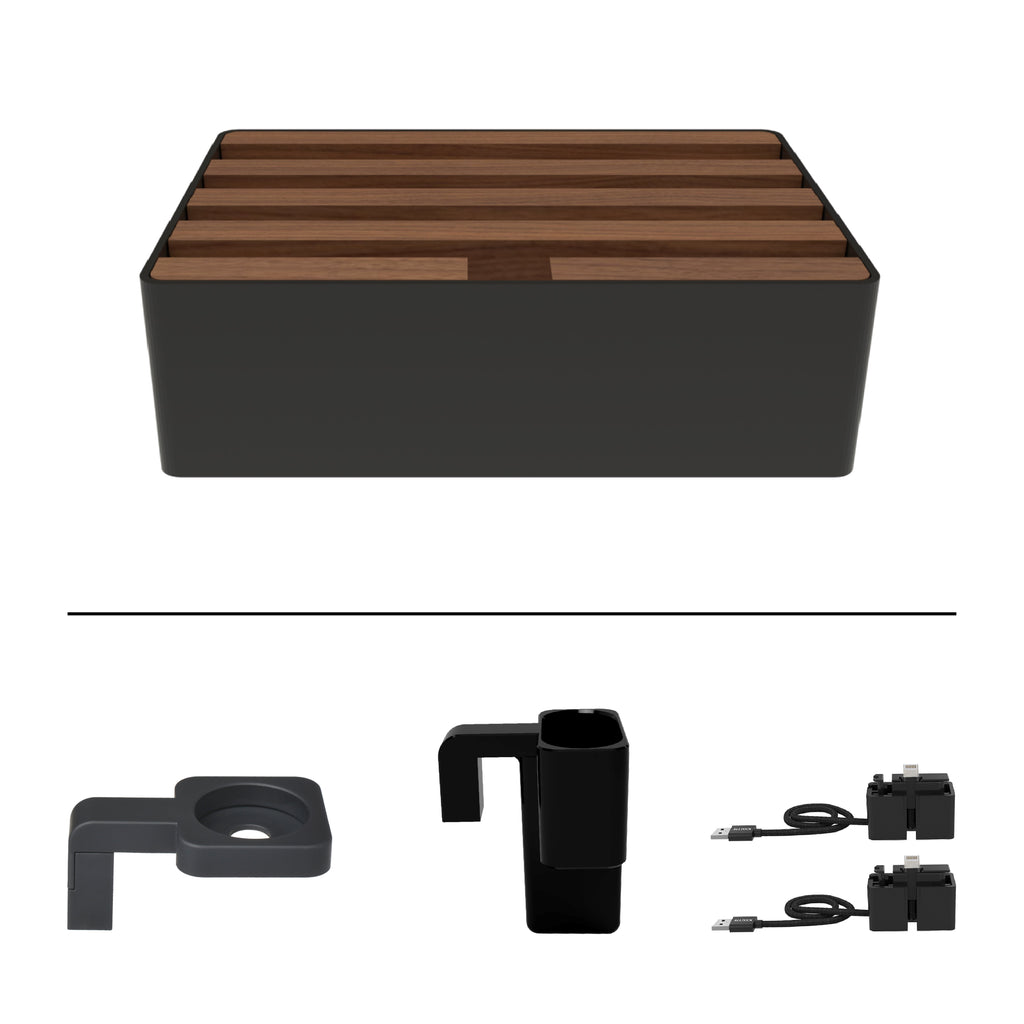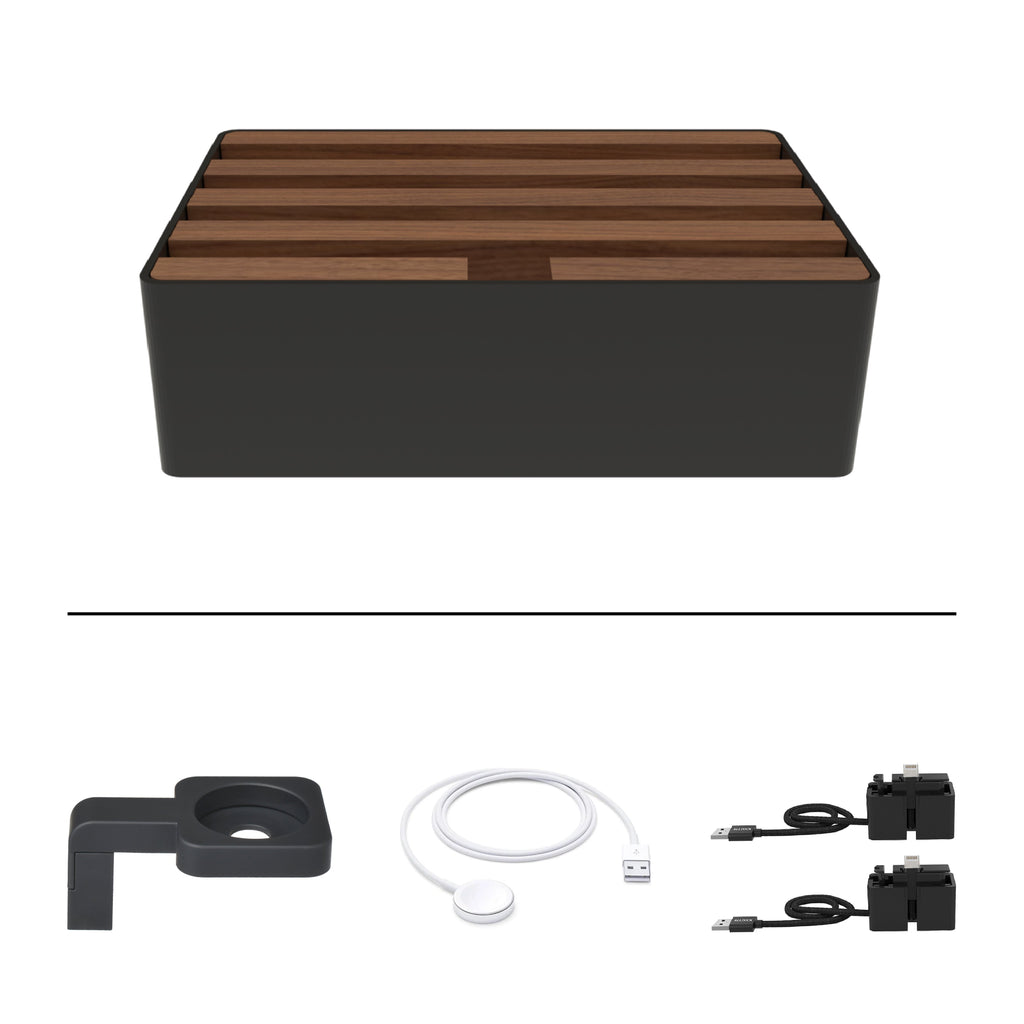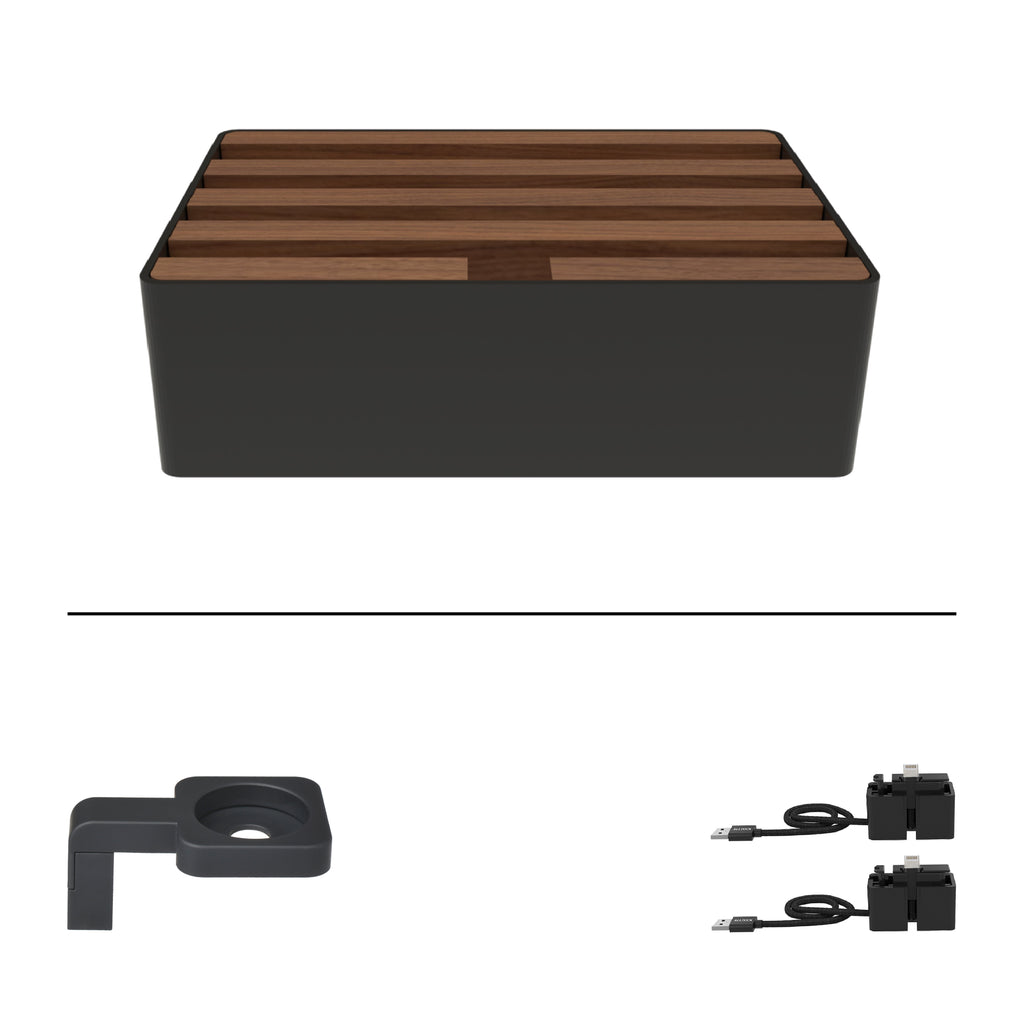 ALLDOCK Classic Black & Walnut Package
---
Universal multi-USB charging station for smartphones and tablets

The ALLDOCK Classic Black Soft Touch and Natural Walnut is a flexible cell phone charging station in a timeless design. All cables are hidden in the box and all your devices can be easily docked. You have one central place for all your electronic devices. The ALLDOCK-IQ-Technology even charges your devices extra fast.

Every ALLDOCK charging station is immediately ready to charge, convertible, expandable and also upgradeable in the future. Simply plug in your own device cables, expand with original alldock accessories or upgrade with more modern components in the future.
Save on the package deal
x 1 Medium ALLDOCK (4 Rails & 4 USB Ports)
x 2 One Hand Docking Adaptor Cables (Apple/Android)
x 1 Apple Watch Mount (Optional)
x 1 Apple AirPod Mount (Optional - Compatible AirPod Gen 1 & 2)
x 1 Headphone Mount (Optional)
ALLDOCK SPECIFICATIONS
Outer Case Medium: 224 X 147 X 67 mm
Number of Docking Rails: 4
Docking Rail Width  Front 3 Rails 14mm (Please check your cases) Back Rail 18mm (For Cases)
4 Port USB Charger
CERTIFIED FOR AUSTRALASIAN POWER REQUIREMENTS
Input: AC 110V-240V 50-60Hz1.5A
Single Output: DC Max 5V/2.4A
Total Output: DC Max 5V/9.6A 
Charge your Apple watch up to 6 times on the go!
Check out our portable charging solution for your Apple Watch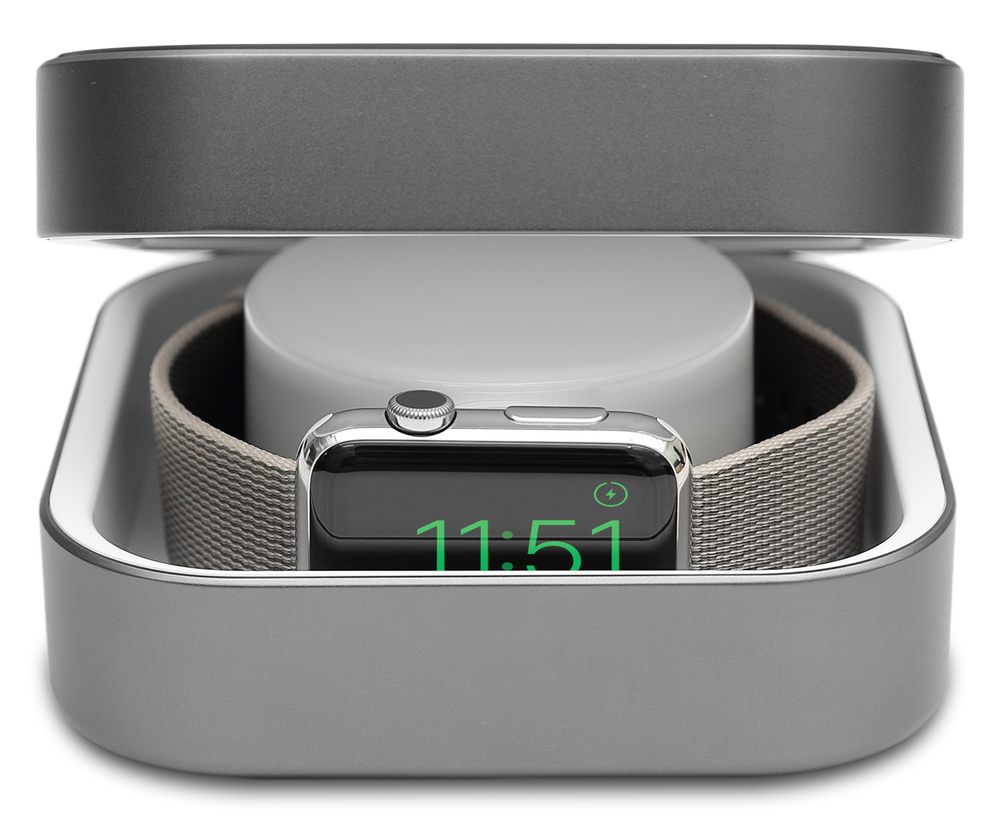 Shop Now