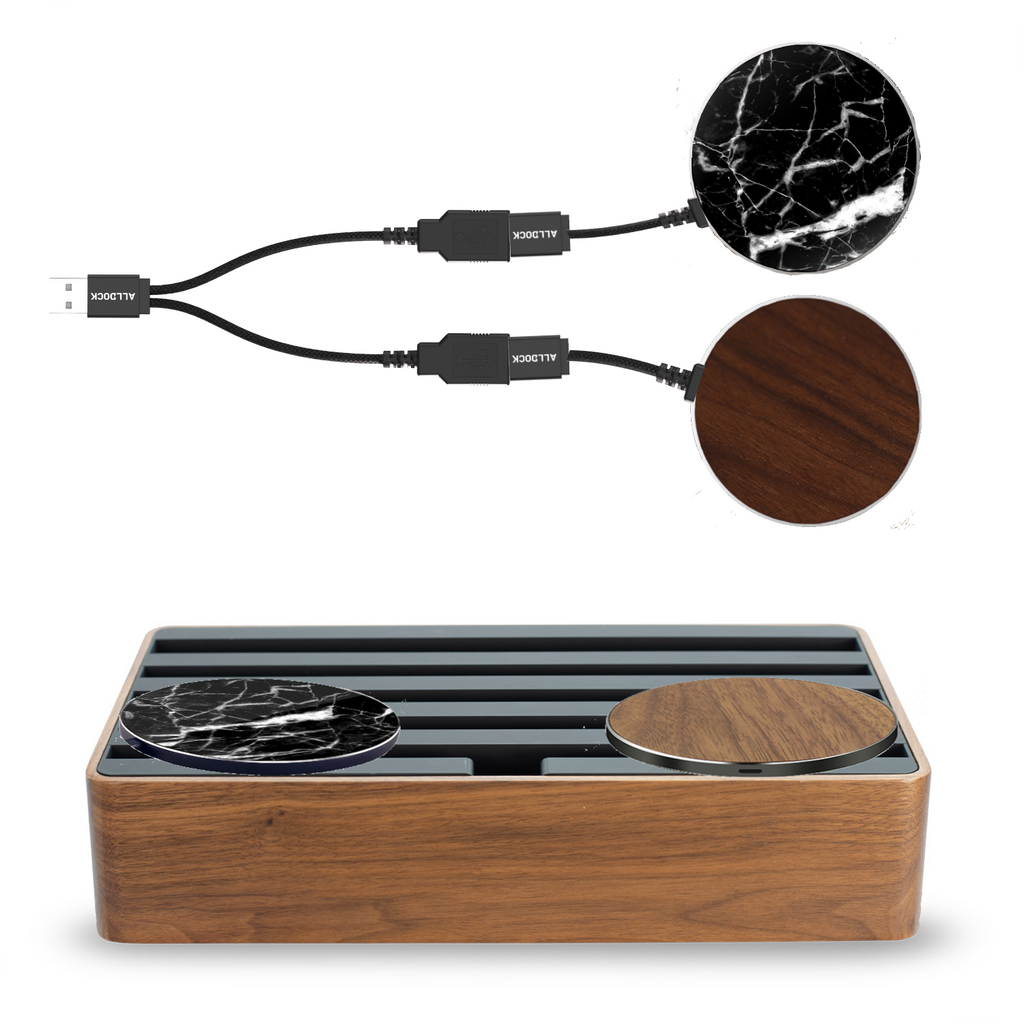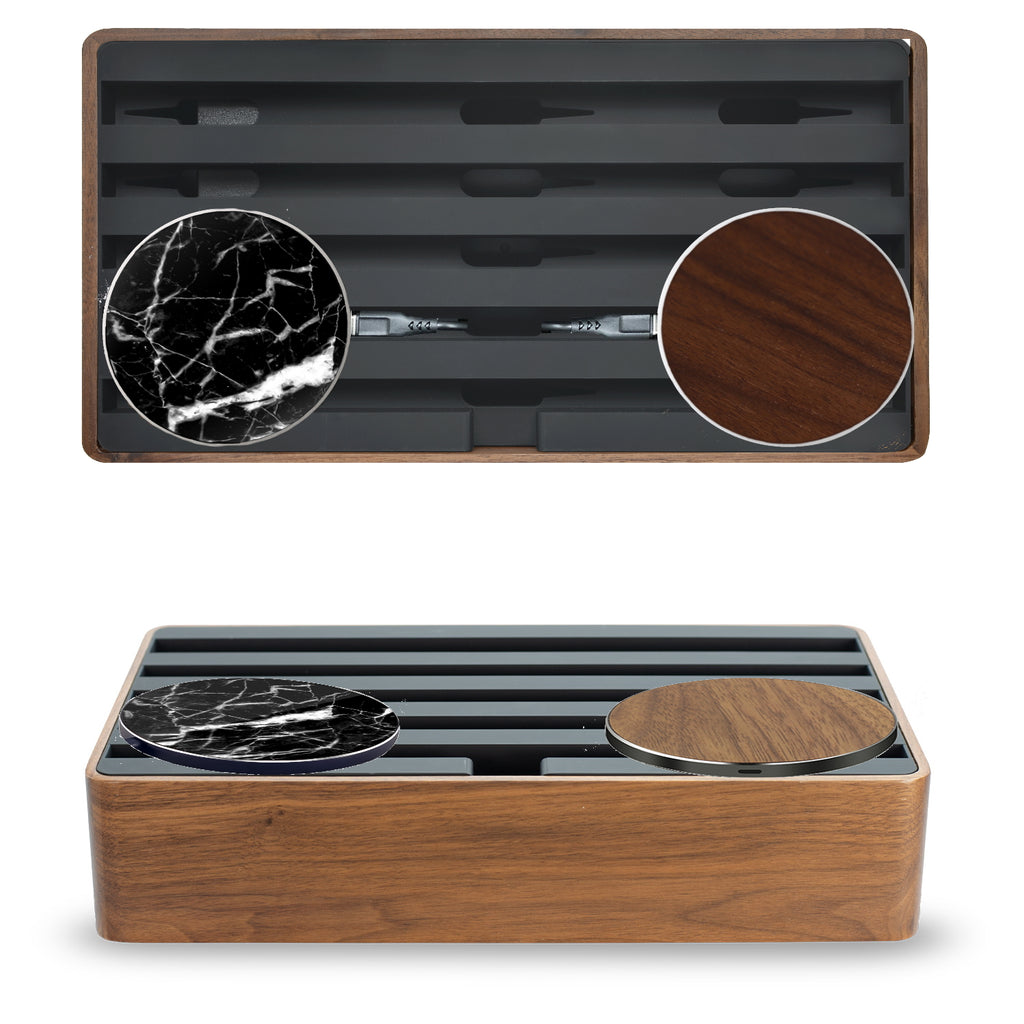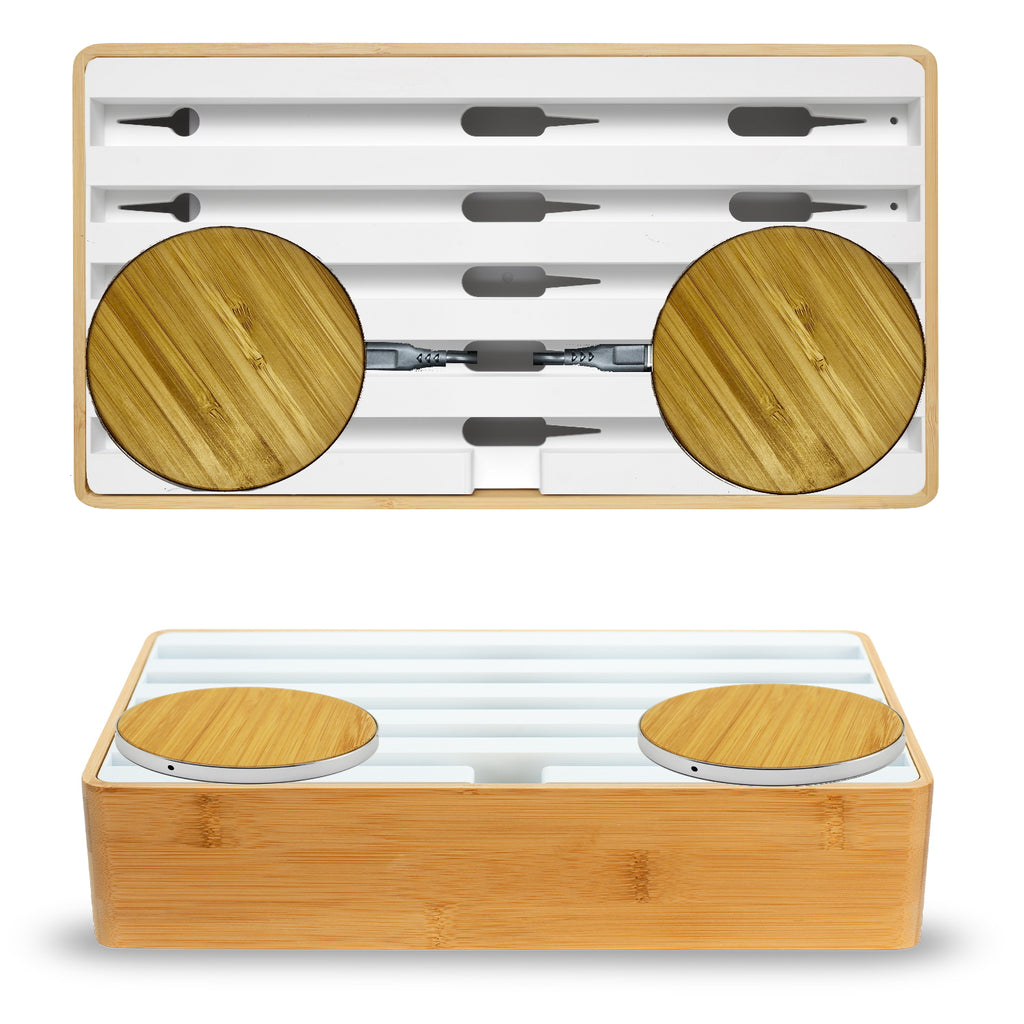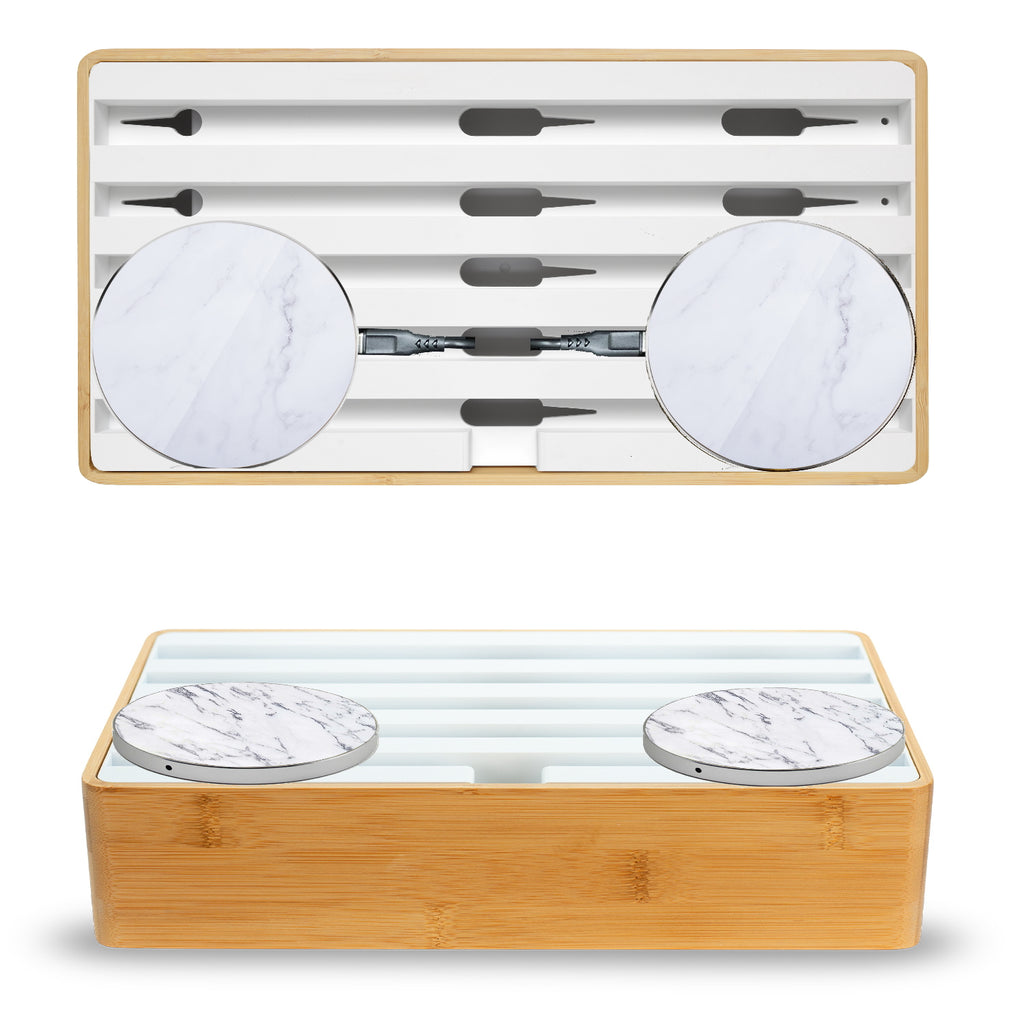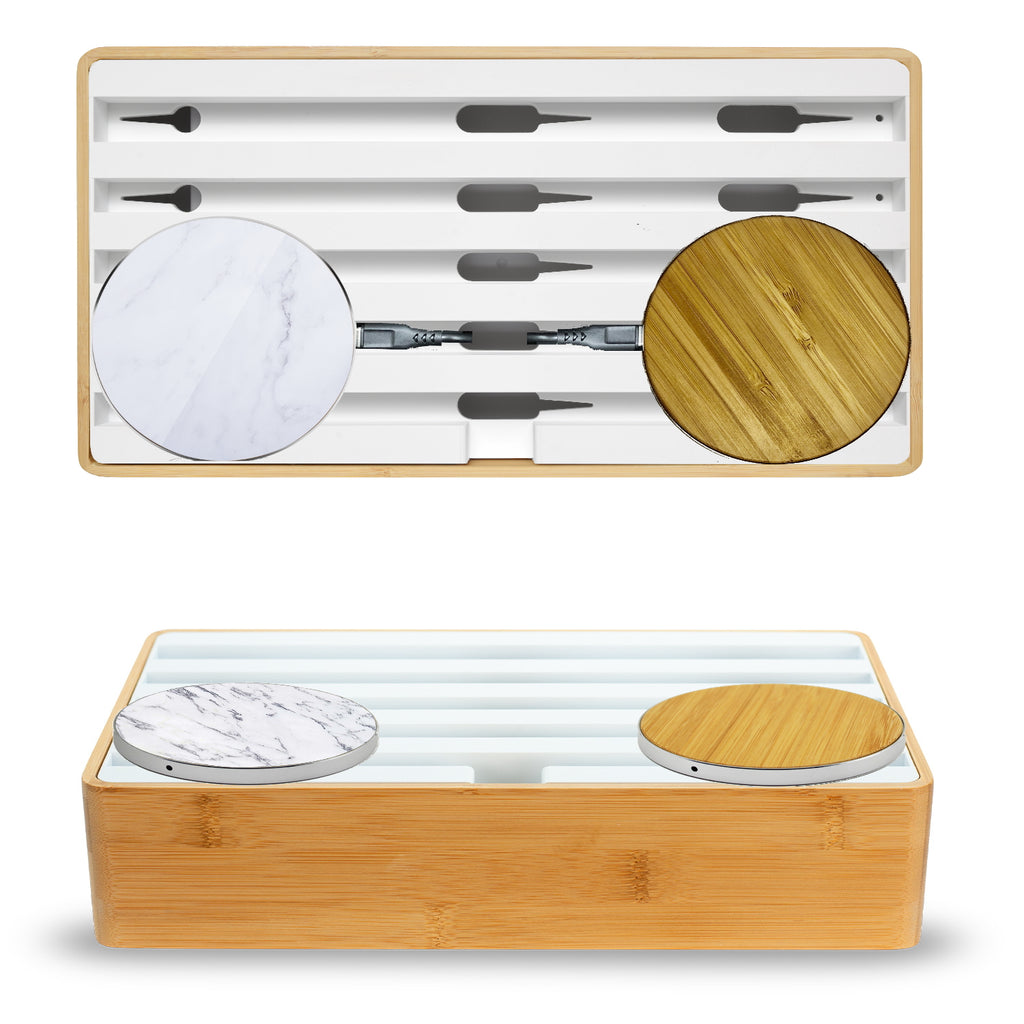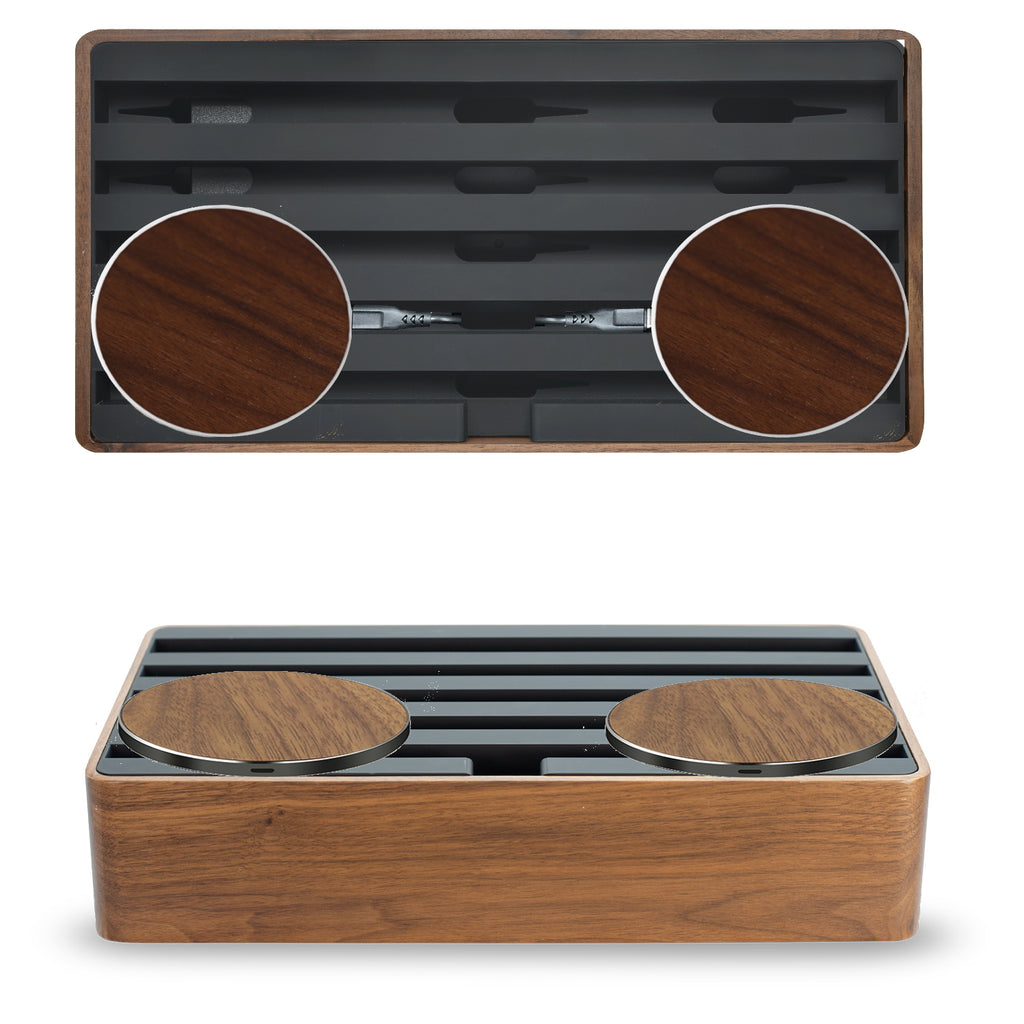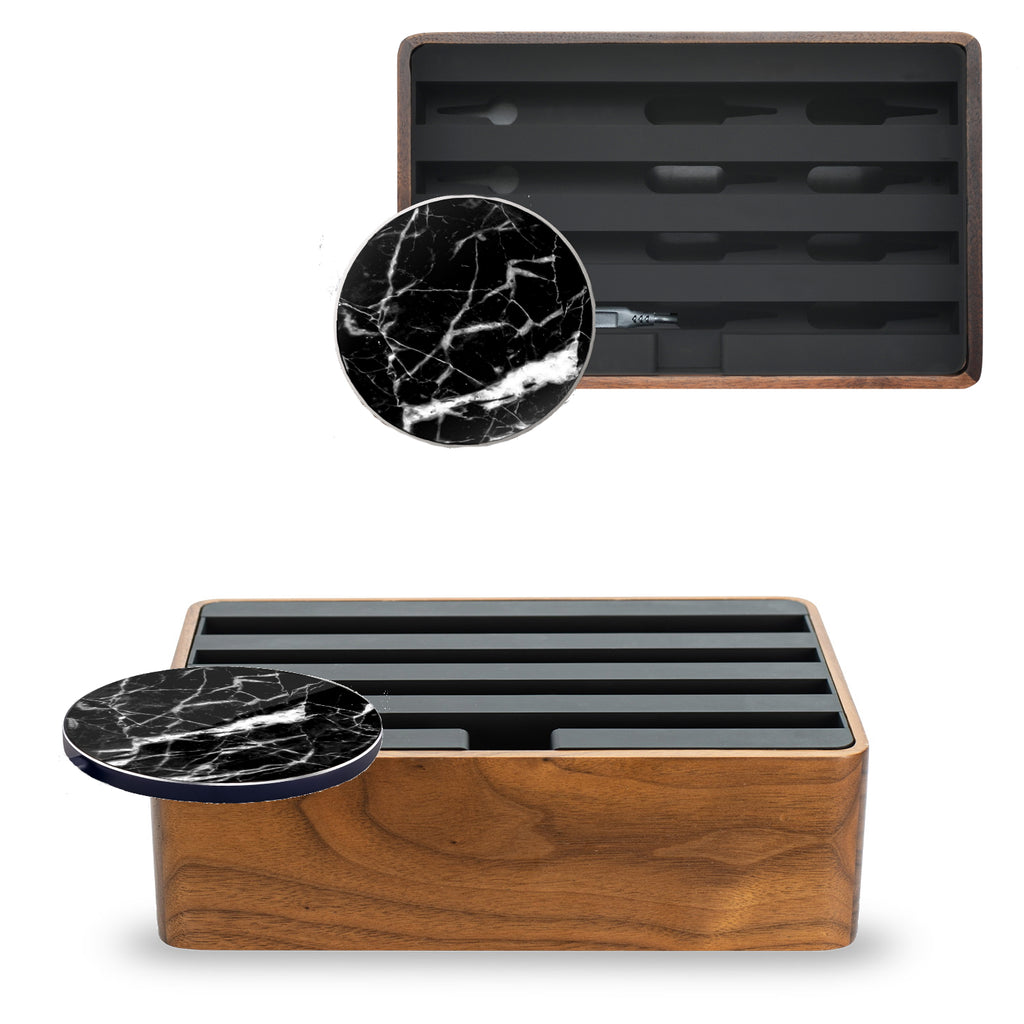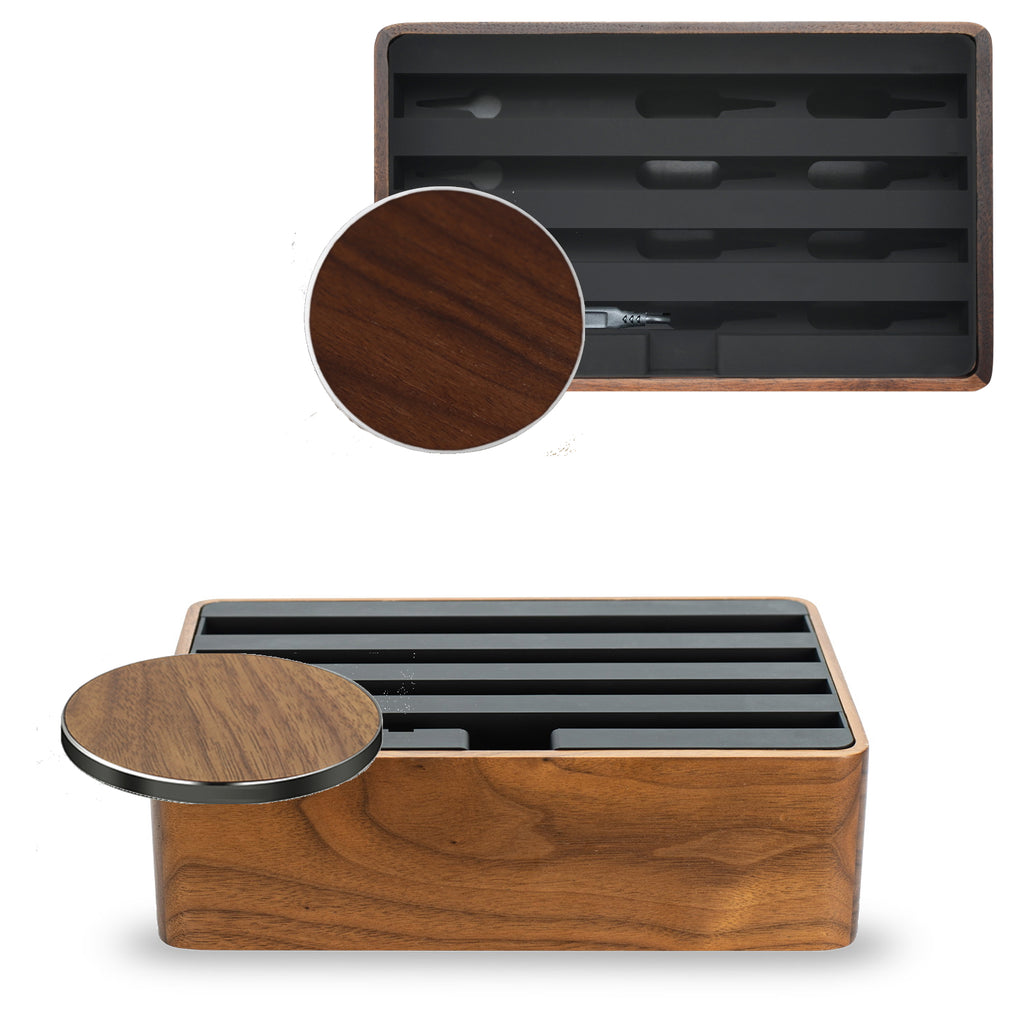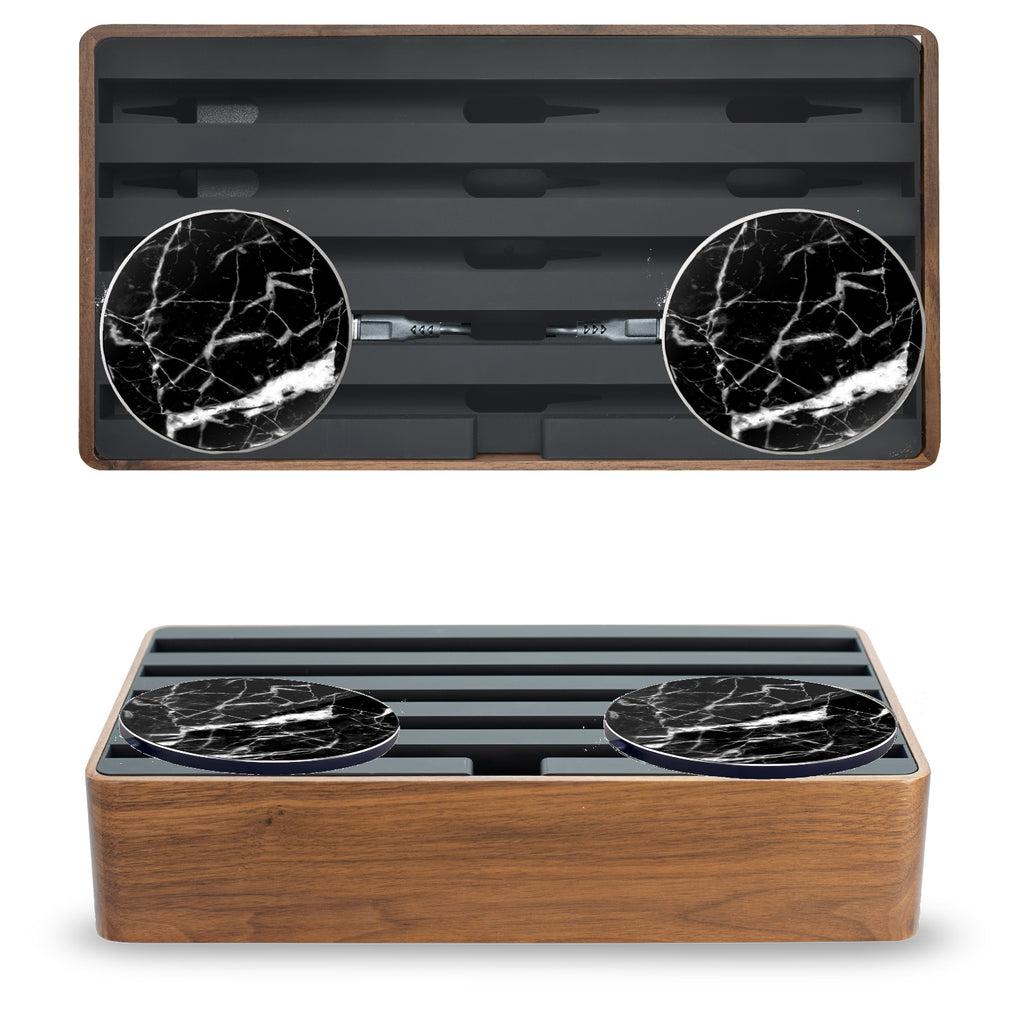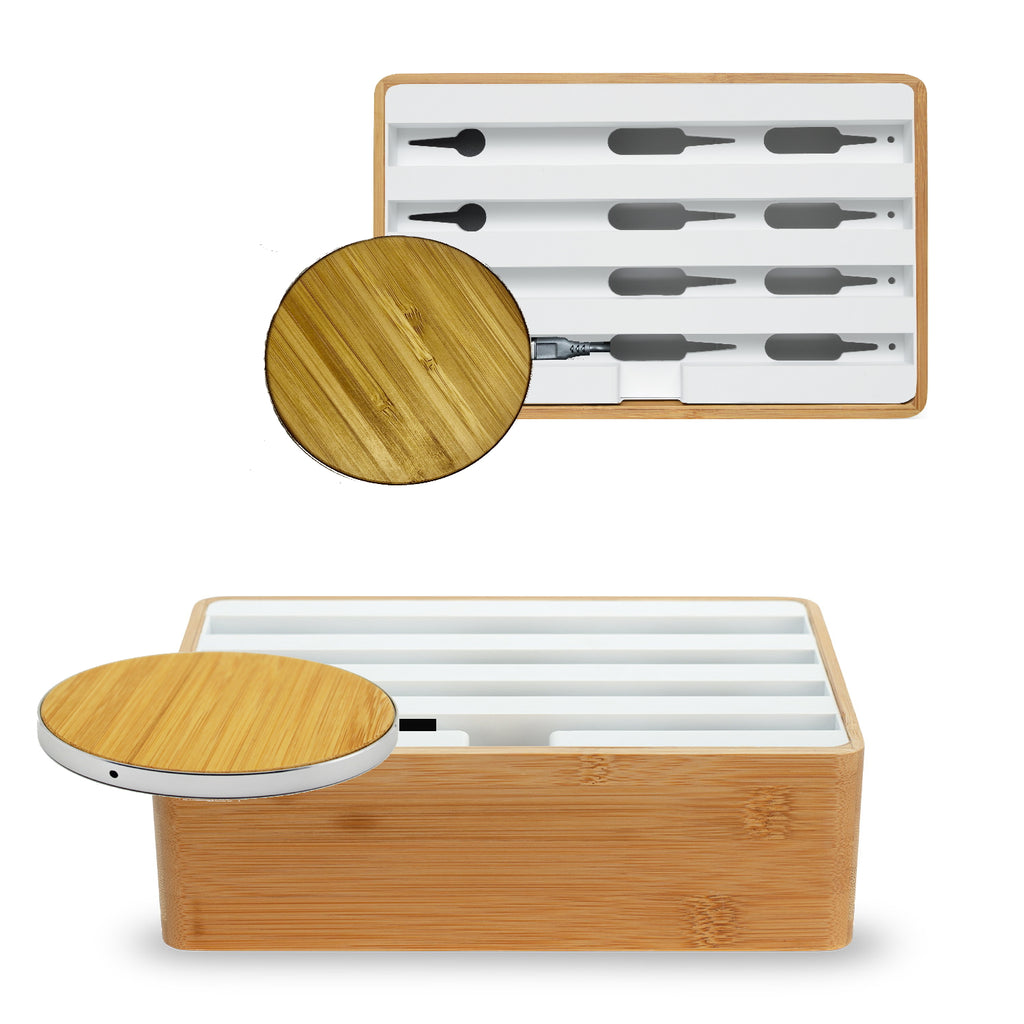 RETRO FIT Wireless Package
---
Already Own a Classic ALLDOCK, love it, but wanting to upgrade to Wireless Charging?
Utilising matching beautiful materials of our docking stations, we now have available wireless pad packages, which simply RETRO fitted will instantly enhance your Classic ALLDOCK to a wireless charger. 
Although the wireless pads will require rail space of your ALLDOCK, the device charging capacity will not decrease. Each Package includes our splitter cable, which will ensure maximum docking. 
The Package includes;
1. SELECTION of either 1 or 2 LuxeTech Wireless Charging Discs
2. 2x USB C-Type Cables
3. 1x USB Splitter Cable
Wireless Disc - SPECIFICATIONS

Temperature protection, over-voltage, under-voltage, short-circuit protection.
Input : 5V - 2A, 9V - 1.67A
Output : 5.0V-1A / 9V-1.1A (Fast Charge Compatible)
Size 100 x 100 x 9mm
Weight : 130g
Charging Distance : 2-10mm
Safety Certificate : CE, FCC, RoHS
Charge your Apple watch up to 6 times on the go!
Check out our portable charging solution for your Apple Watch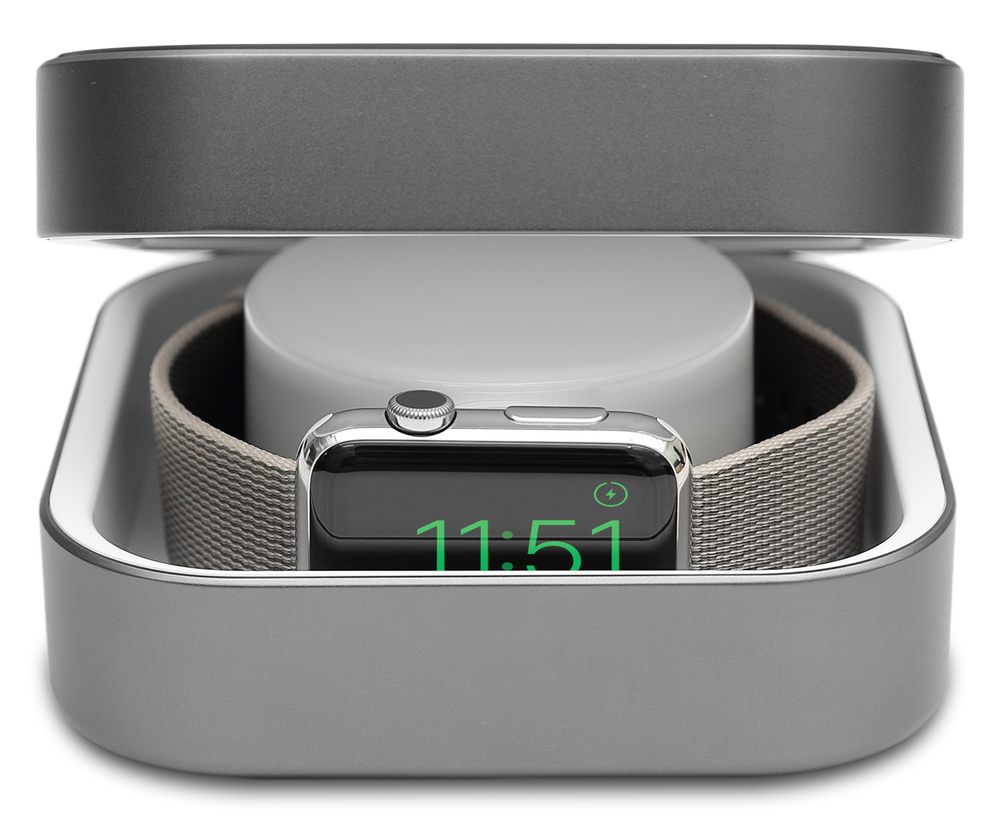 Shop Now