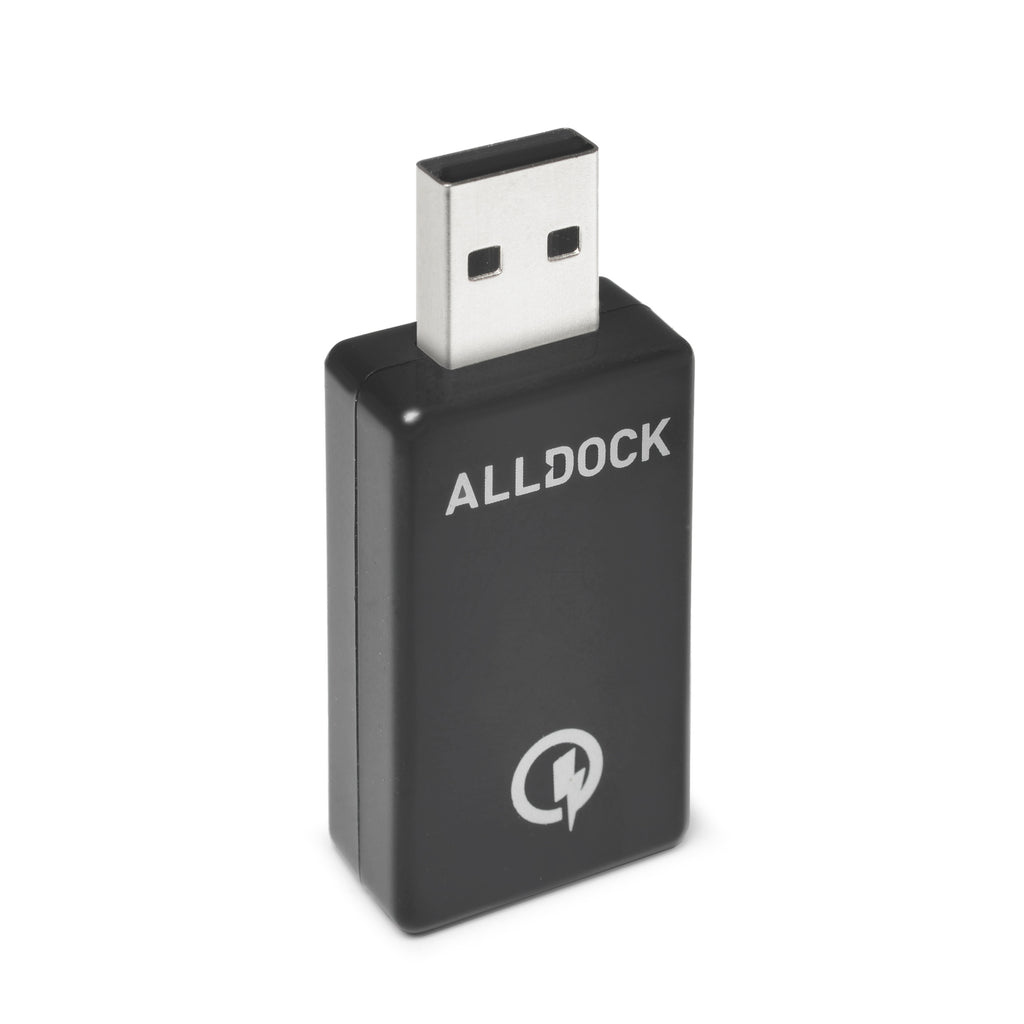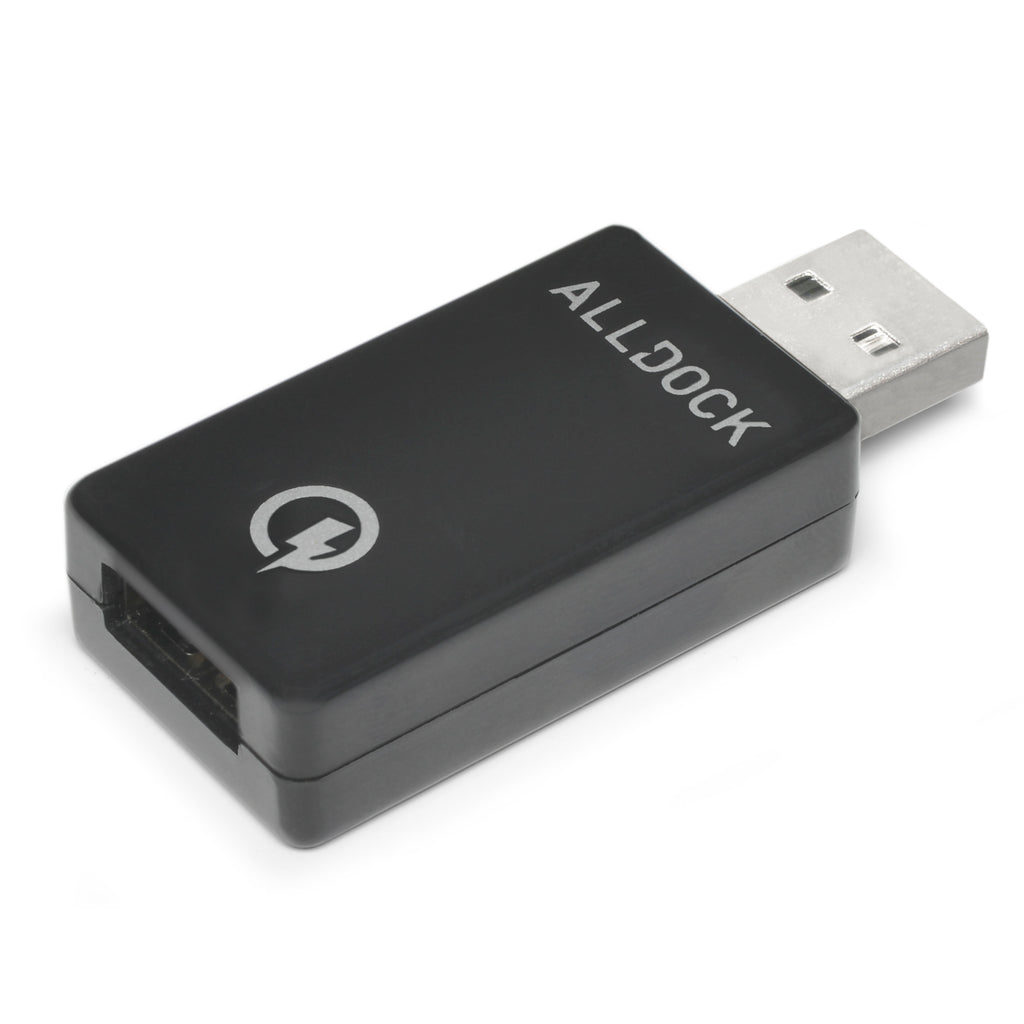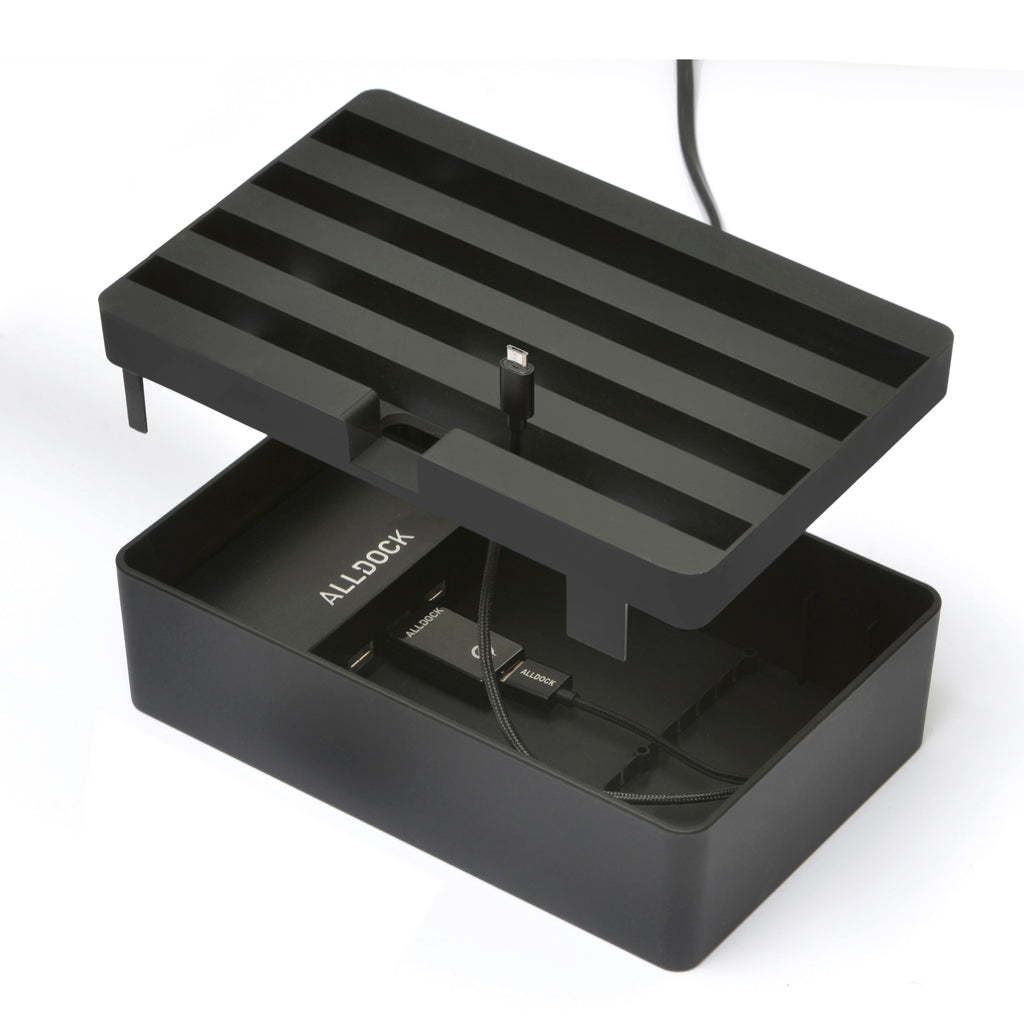 With our ALLDOCK Quick Charge 2.0 Adapter you can charge your mobile devices 75 % faster compared to a normal USB charger. You only have to connect the Quick Charge Adapter with the USB Port and then put your cable in it. In this way, your devices will be very quickly full charged! Your smartphone has to have a SoC (System on a Chip) in it, to be quick charged by our Adapter. Phone Models like Samsung Galaxy Note Edge, Samsung Galaxy Note 4, HTC One M8, LG Flex 2, Sony Xperia Z3, Motorola Droid Turbo, Nexus 6 and many more have these SoC and therefore can be charged with Quick Charge 2.0 Adapters. The Quick Charge Adapter fits perfectly in your ALLDOCK and is available in the colour black.
Specifications:
Quick Charge 2.0 Adapter
Mode: LS-UA 15
Input: DC 5V 2.4A
Output: DC 5V 2.1A /9V 1.2A /12V 0.8A
Dimensions:
Height: 32 mm
Width: 56 mm
Depth: 98,5 mm
Charge your Apple watch up to 6 times on the go!
Check out our portable charging solution for your Apple Watch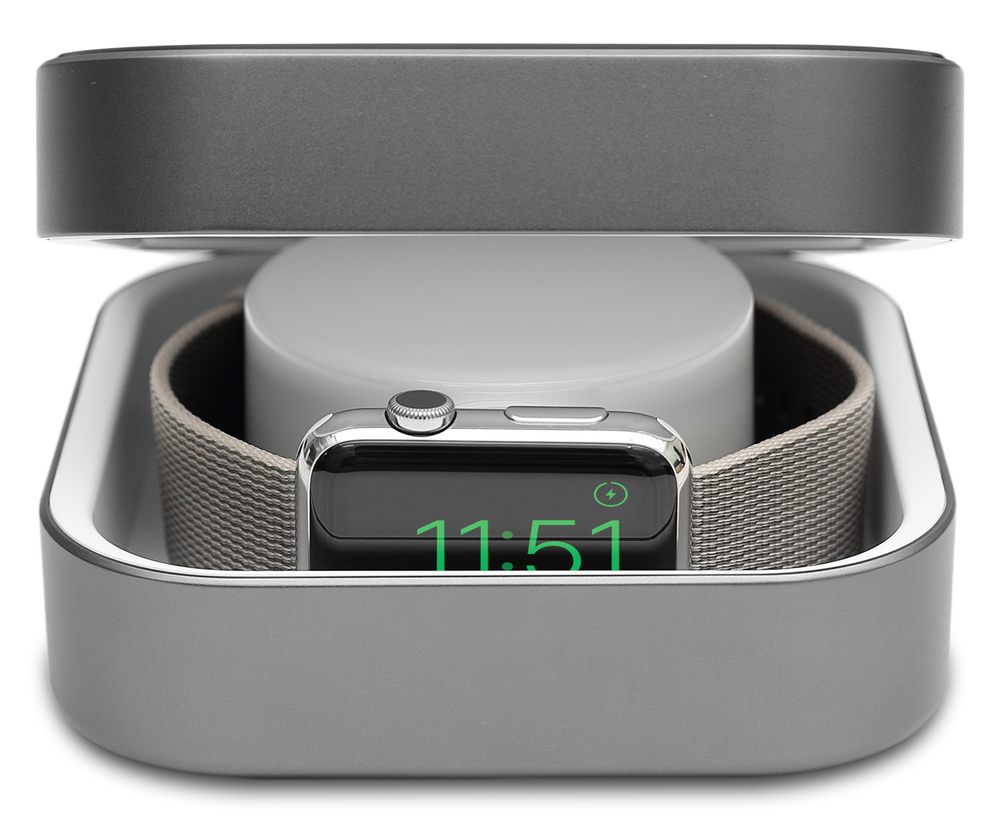 Shop Now