We call it the TOWER of POWER !!!
With the internal intelligence that produces a massive total 19.2A, this allows you to charge 8 Tablet devices at full charge simultaneously.
Using the same quality materials found in our ALLDOCK this charging furniture is not only functional but a stunning centre piece for communal charging.
 SPECIFICATIONS
Outer Tower Case  : 130 x 80mm
8 port USB Charger
CERTIFIED FOR AUSTRALASIAN POWER REQUIREMENTS
Input: AC 110V-240V 50-60Hz1.5A S
Single output: DC Max 5V/2.4A
Total output: DC Max 5V/19.2A
Note: Device Cables are not included. We have created a Tower Package including Cables which may appeal to you. 
Charge your Apple watch up to 6 times on the go!
Check out our portable charging solution for your Apple Watch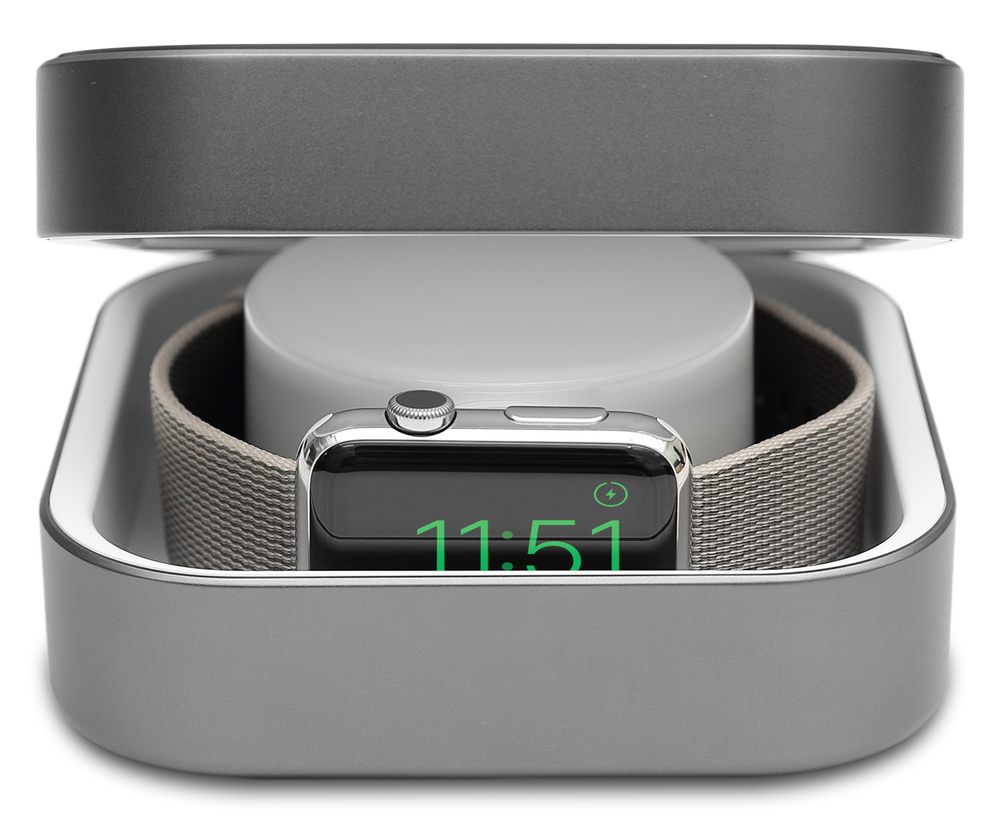 Shop Now