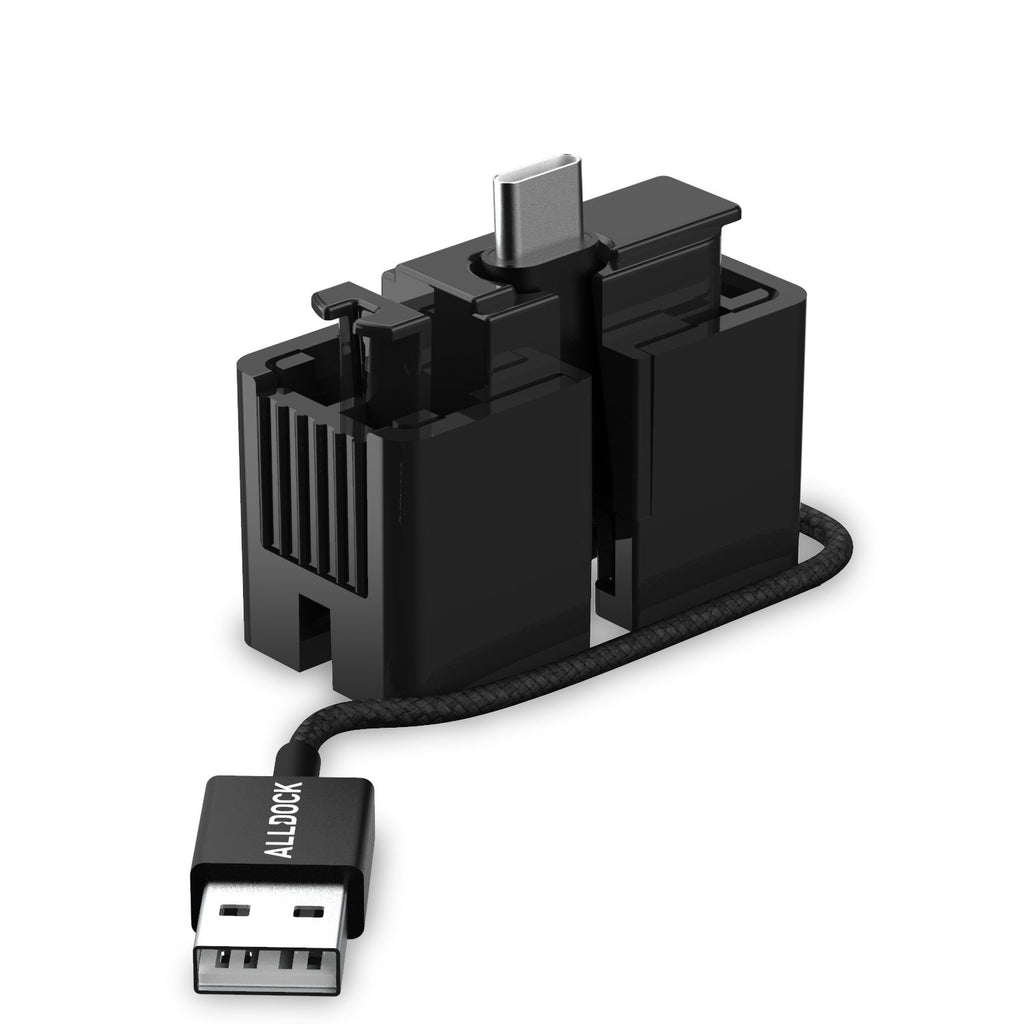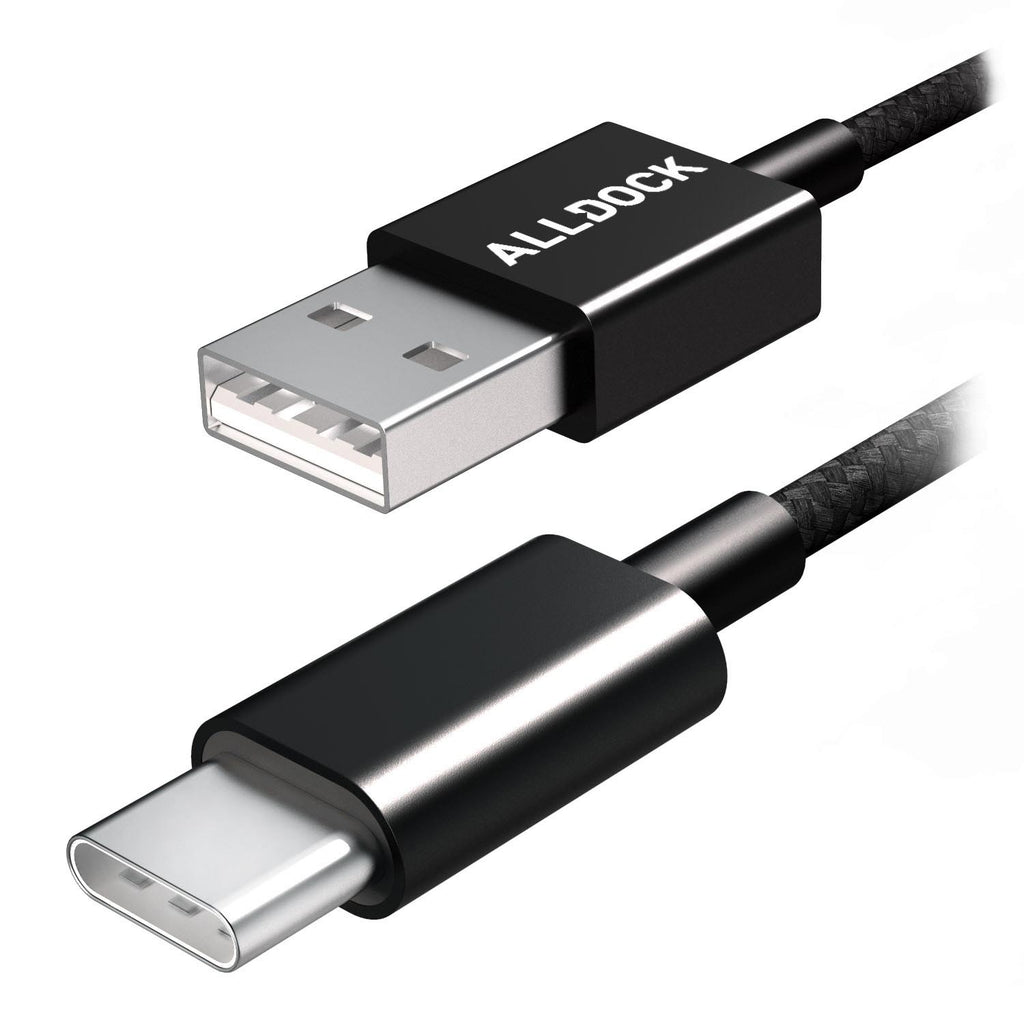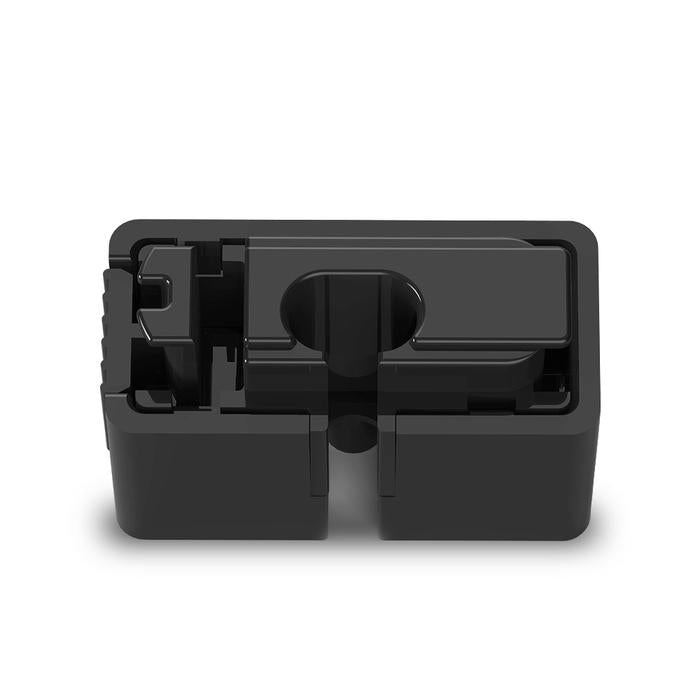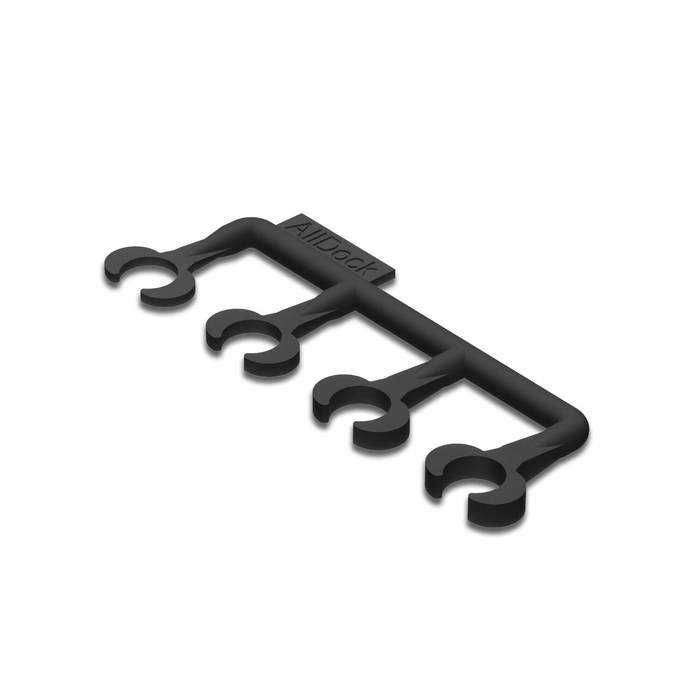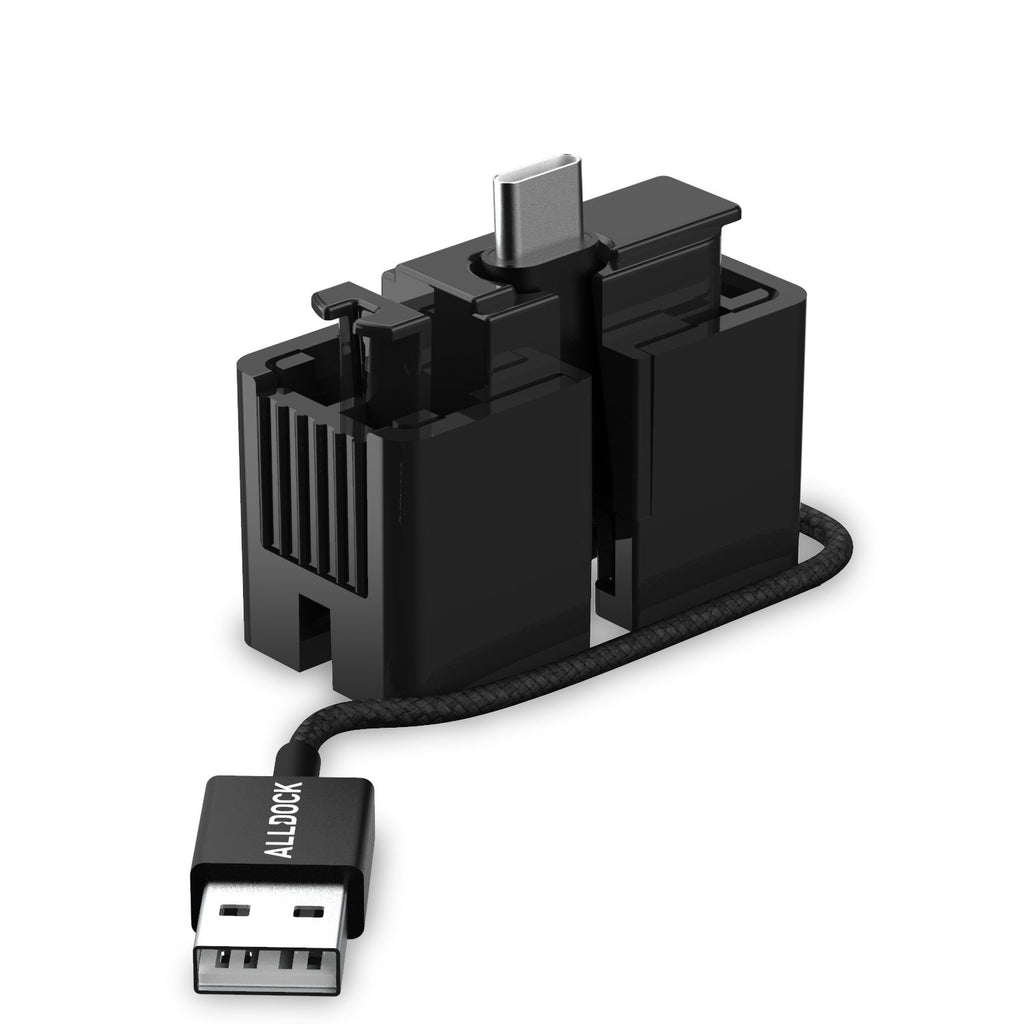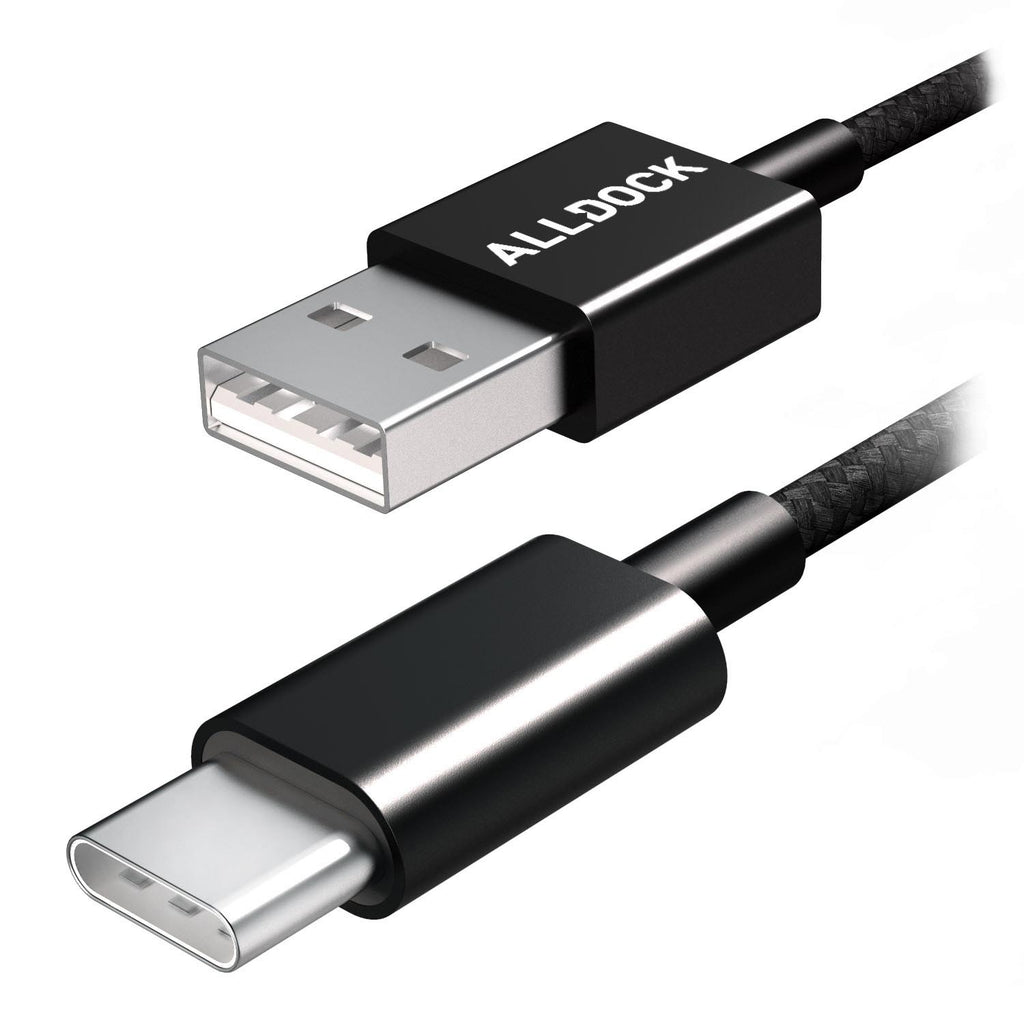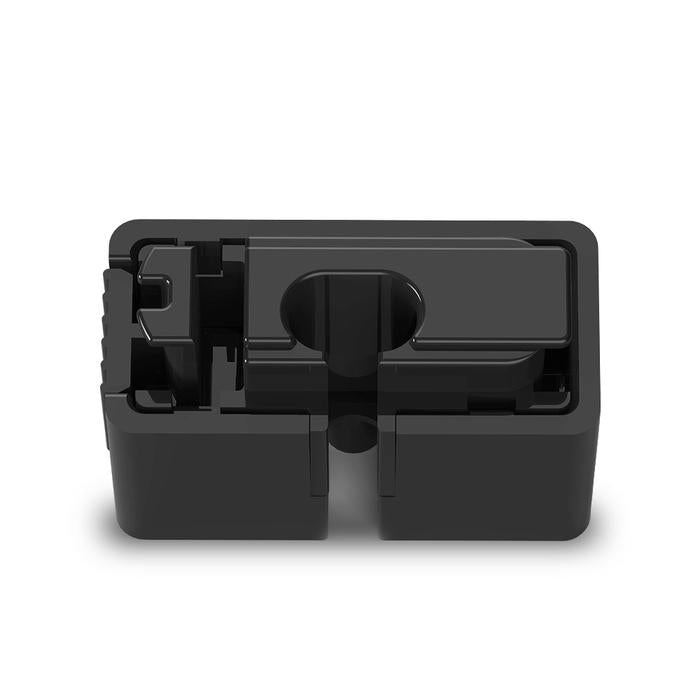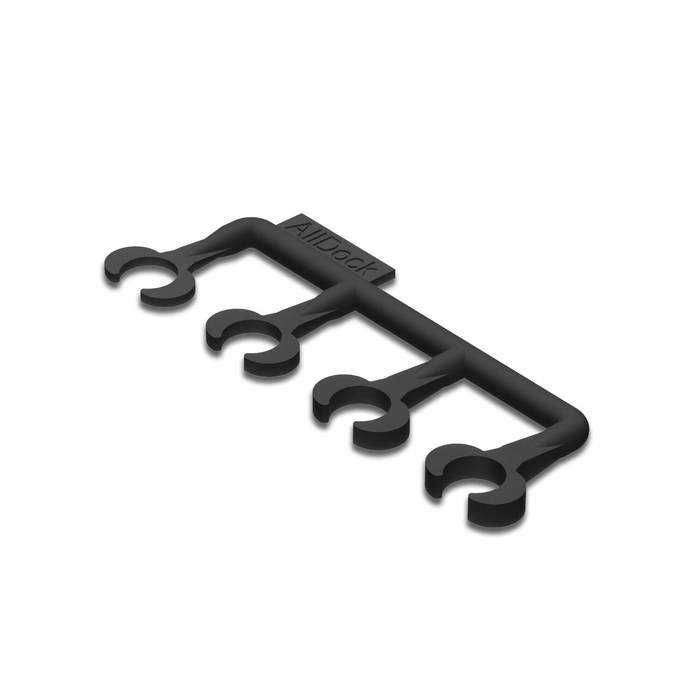 C-Type PD Cable One Hand Docking (For New iPad/Pro/MacBook/iPhone15/Android)
---
This cable has been designed to allow you to charge your Apple or Android Device in the standard ALLDOCK charging station with USB-A Ports.
Allows you to dock up to 6 devices with just one hand. You can slip your smartphone or tablet into the ALLDOCK without adjusting the cables underneath.
We have now designed an additional rubber inlay piece at varying thickness which once installed as below, will increase the positional height of your cable head from the dock and therefore its connection effectiveness with your device.
The thicker your case, the more inlays you add. 
Includes;
1x C-Type Black Premium Nylon Charging Cable  (USB-A to USB-C)
1x Black Click Adapter
1x Set of Rubber Inlays for cable height adjustment 
Colours : Black 
Cable Size: 160cm 
Material - Fabric Cable & Aluminium Head
Capacity - Built to carry 3A 18W of power
This Cable will recharge all USB-C portable devices from either APPLE (iPad AIR 4th Gen, 11-inch iPad Pro and 12.9-inch iPad Pro 3rd Gen / iPhone 15 or Android (Pixel, Huawei , Samsung & Android accessories).
FAQ : How do I install the One Hand Click Docking Adaptor?
Charge your Apple watch up to 6 times on the go!
Check out our portable charging solution for your Apple Watch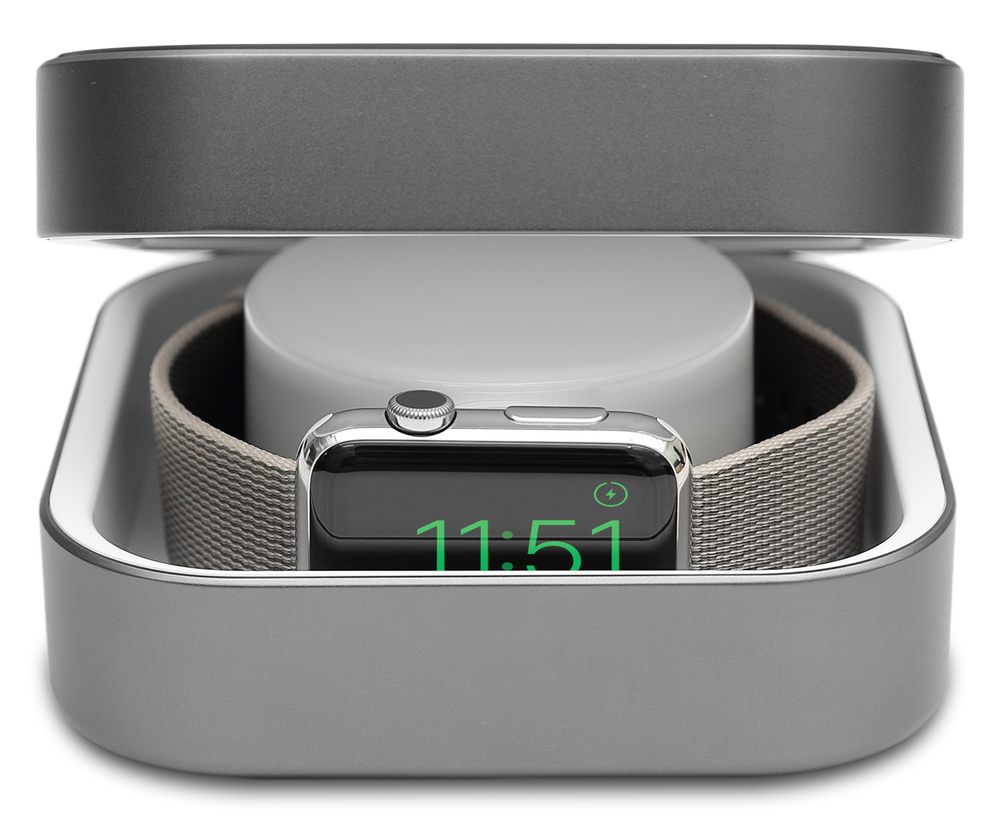 Shop Now