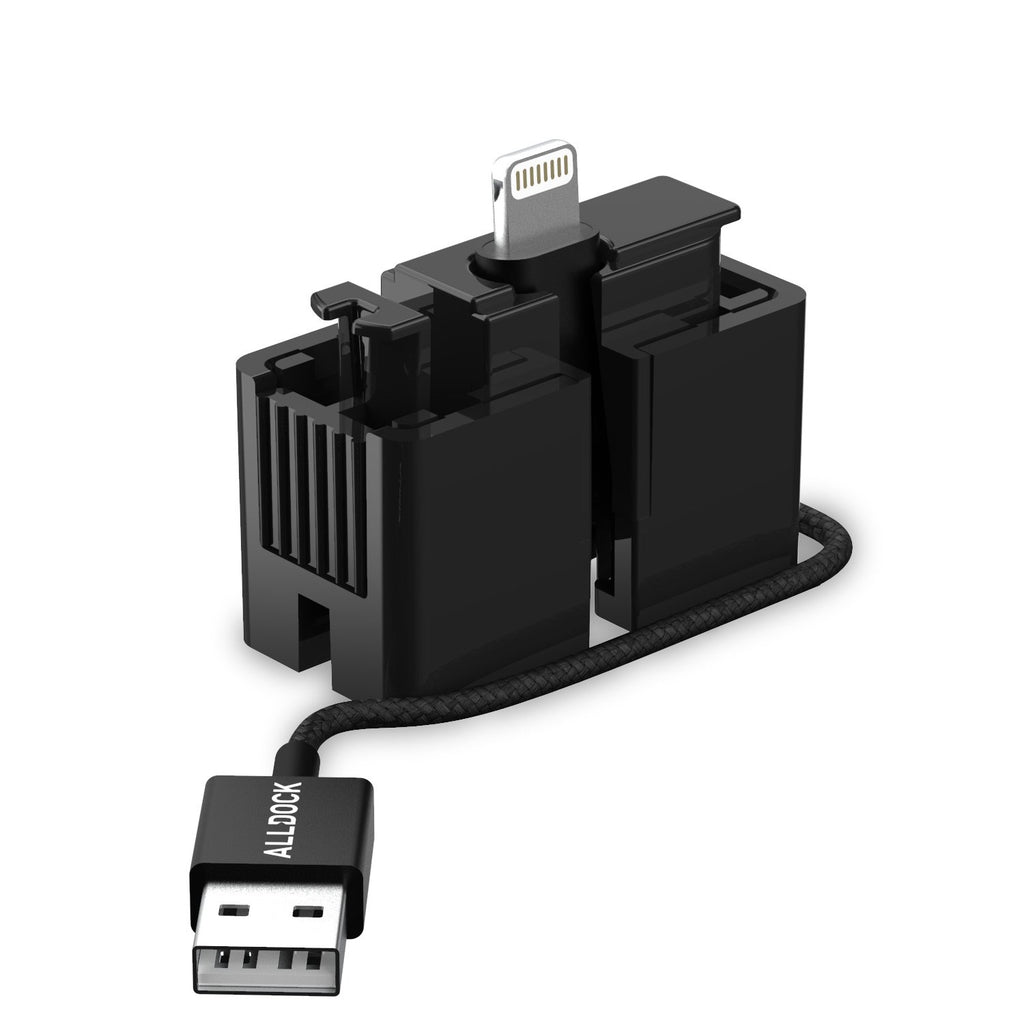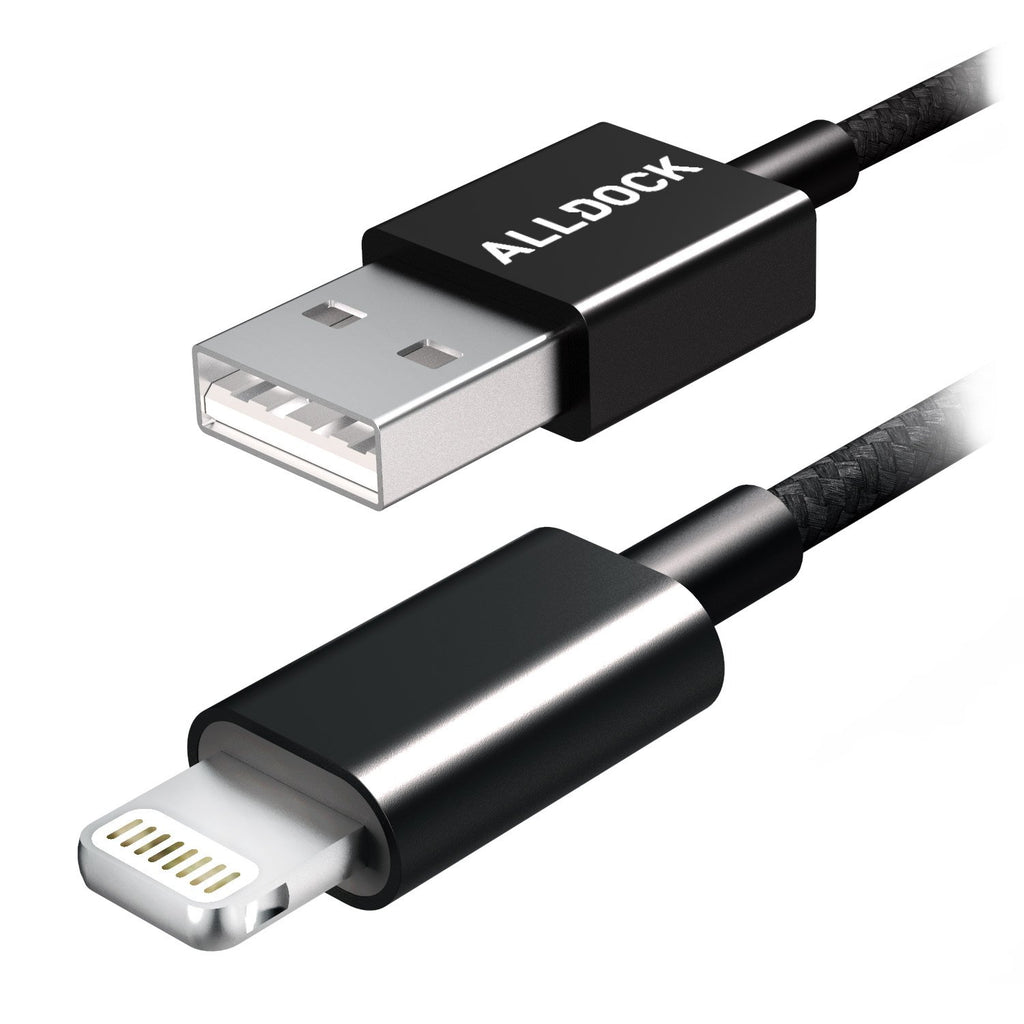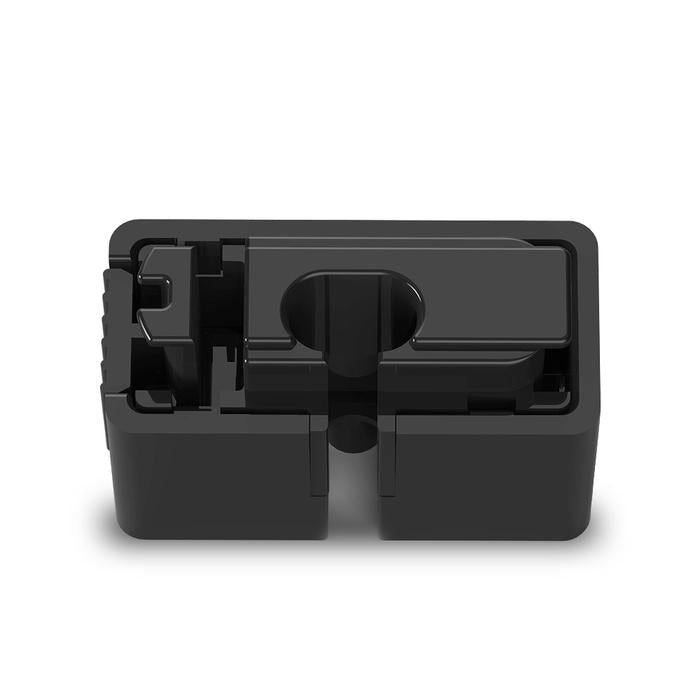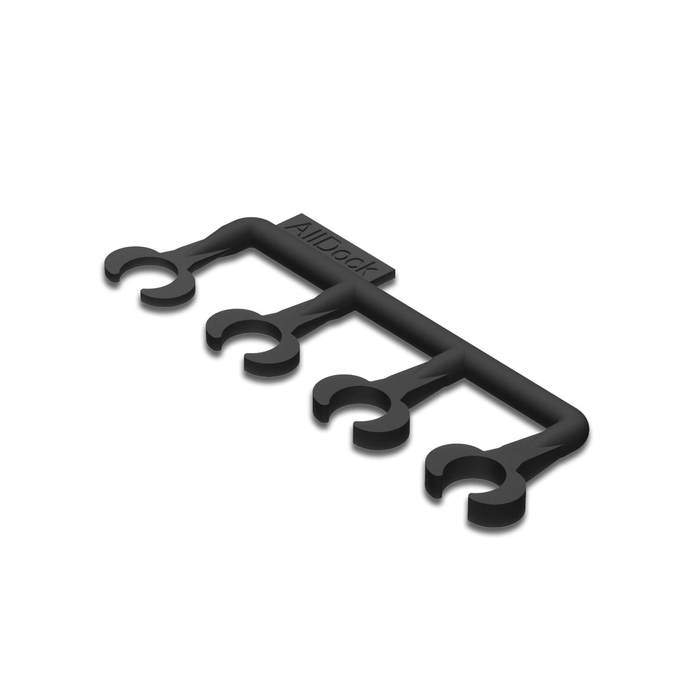 Apple Cable One Hand Docking
---
Allows you to dock up to 6 devices with just one hand. You can slip your smartphone or tablet into the ALLDOCK without adjusting the cables underneath.
We have now designed an additional rubber inlay piece at varying thickness which once installed as below, will increase the positional height of your cable head from the dock and therefore its connection effectiveness with your device.
The thicker your case, the more inlays you add. 
Includes;
1x MFi Apple Black Charging Cable 
1x Black Click Adapter
1x Set of Rubber Inlays for cable height adjustment 
FAQ : How do I install the One Hand Click Docking Adaptor?
Works well
Slightly fiddly to install it initially, but works very well once set up. I wouldn't change the process, because its allowed me to set the cable up to work perfectly with my phone case.
Neat and tidy
Fantastic product. Works really well. Much neater with everything together in the one spot. Would definitely recommend
great customer care
Great item, looks great in a central position in our house and easy to use.
Alldock
Excellent very practical and tidy product. Easy to set up as one Hand Dock. Would highly recommend
Love it
10 out of 10. Everyone who sees it say what an awesome idea!!
Charge your Apple watch up to 6 times on the go!
Check out our portable charging solution for your Apple Watch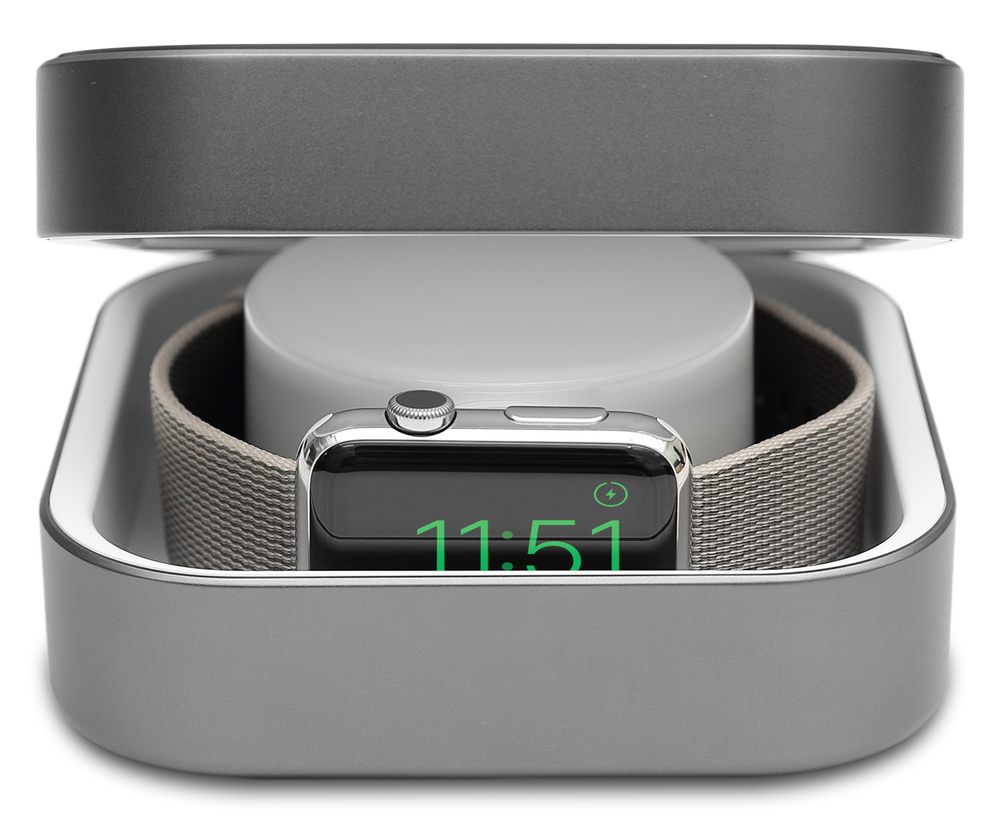 Shop Now