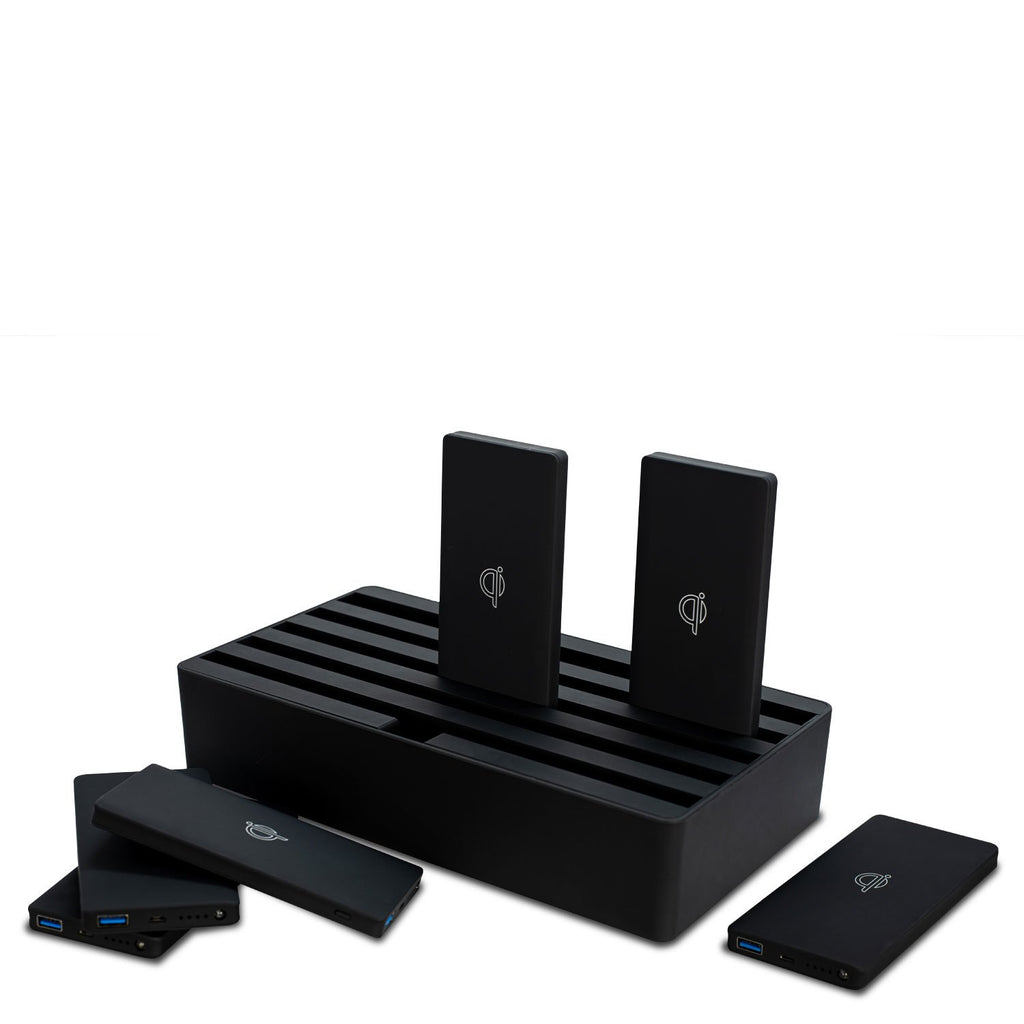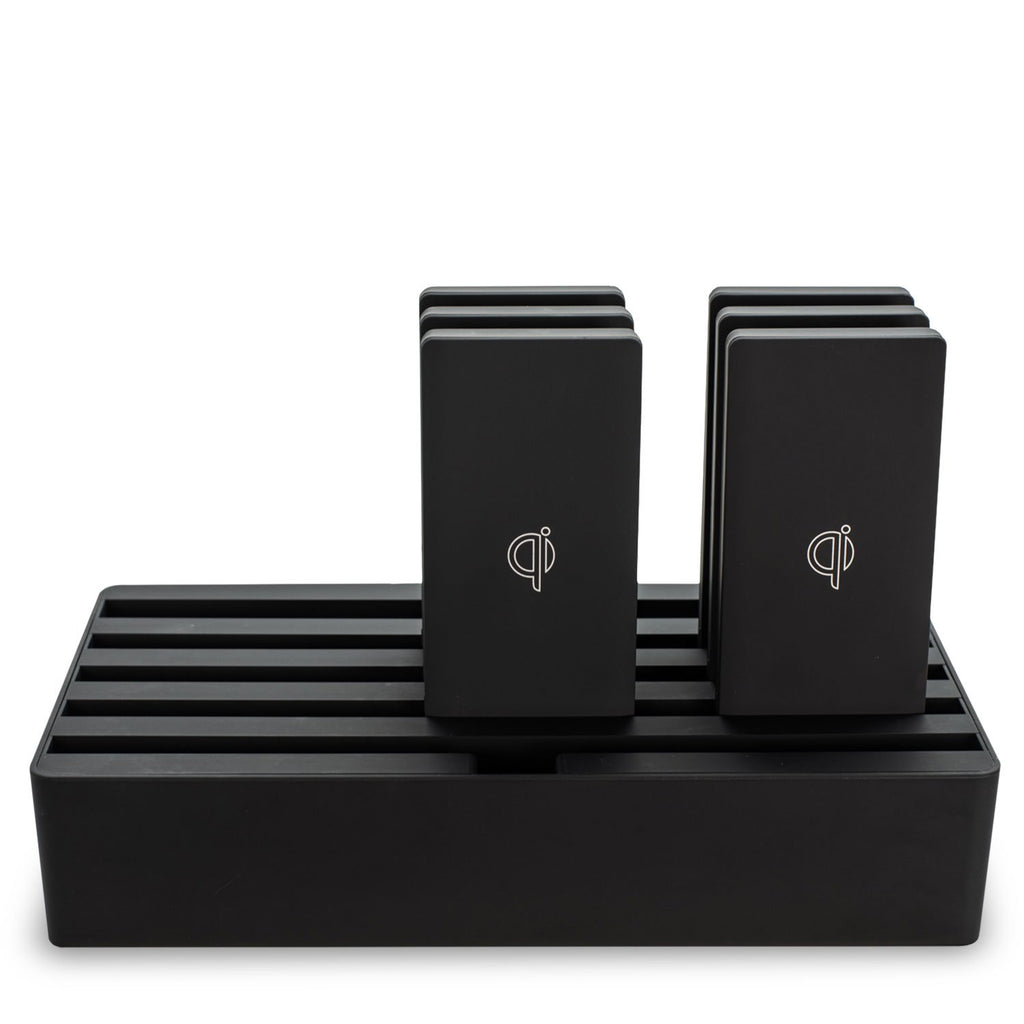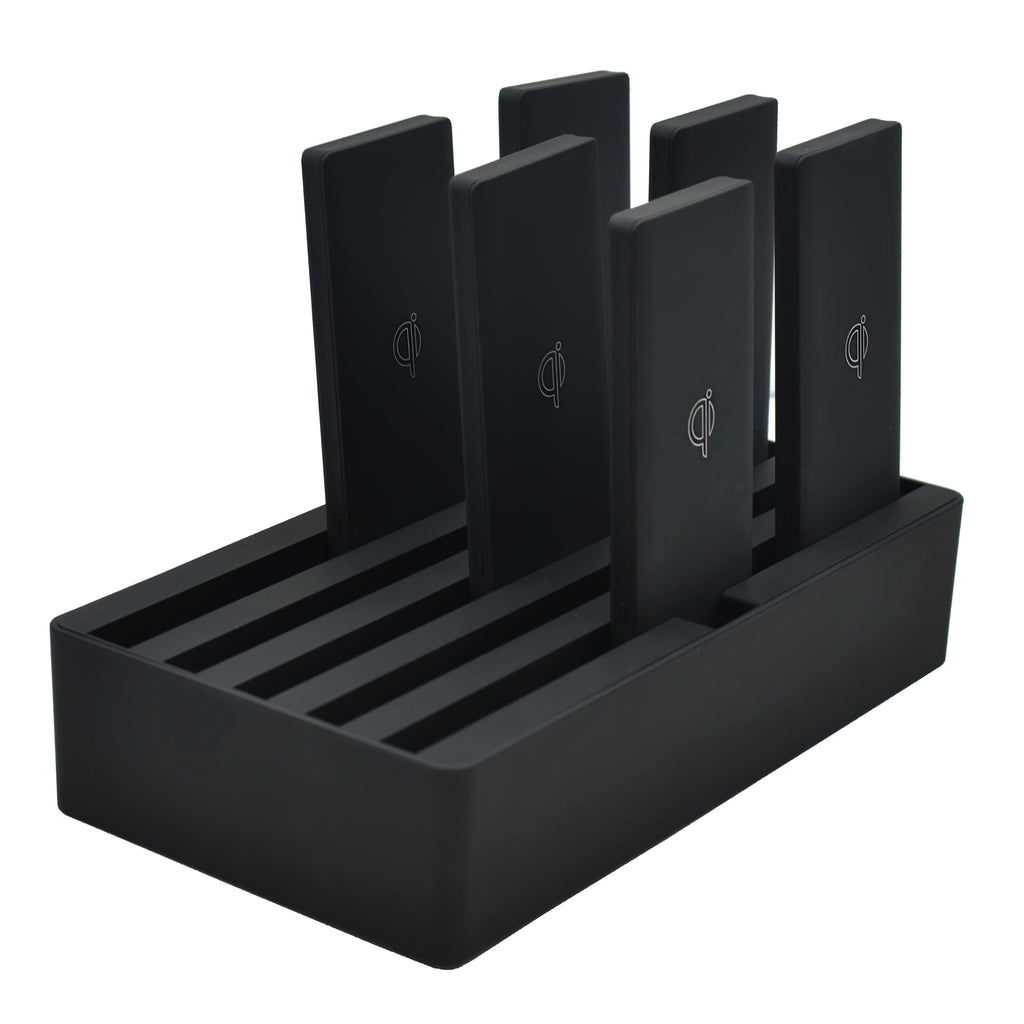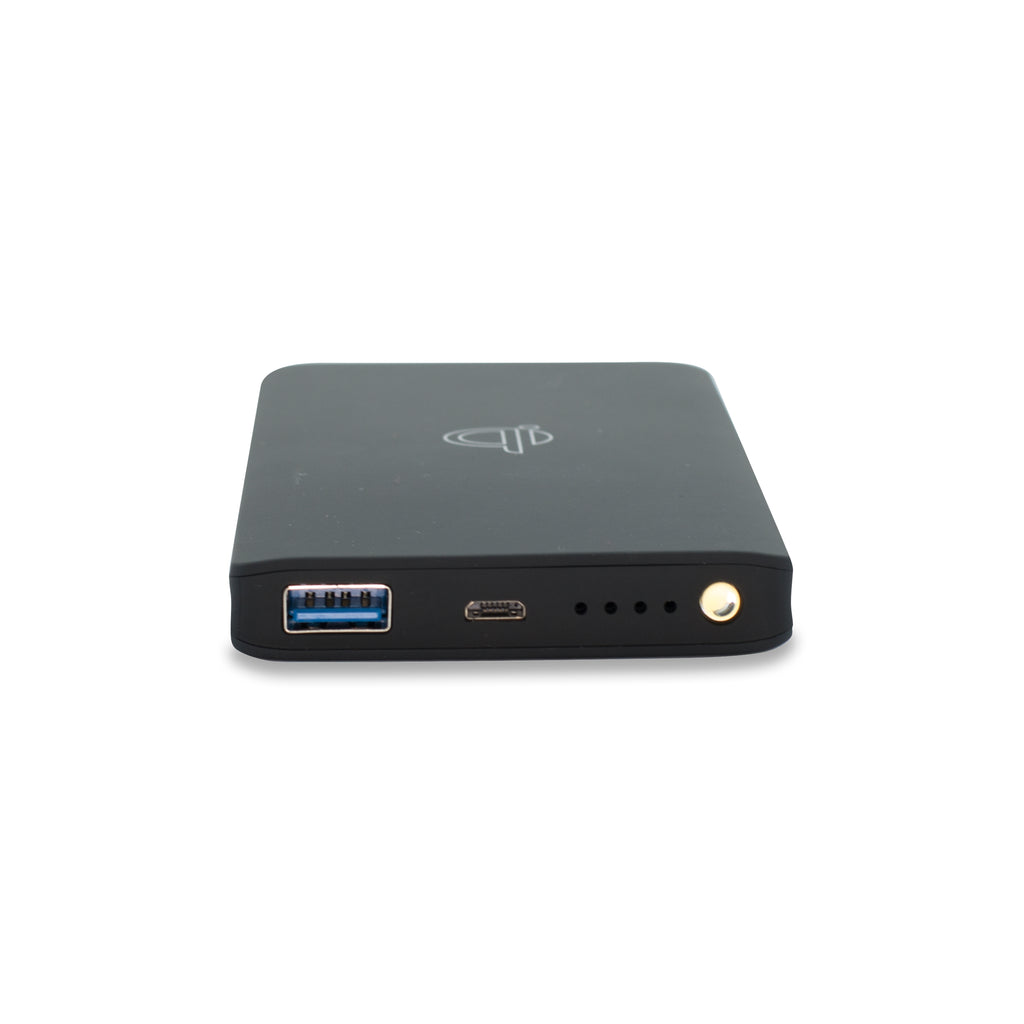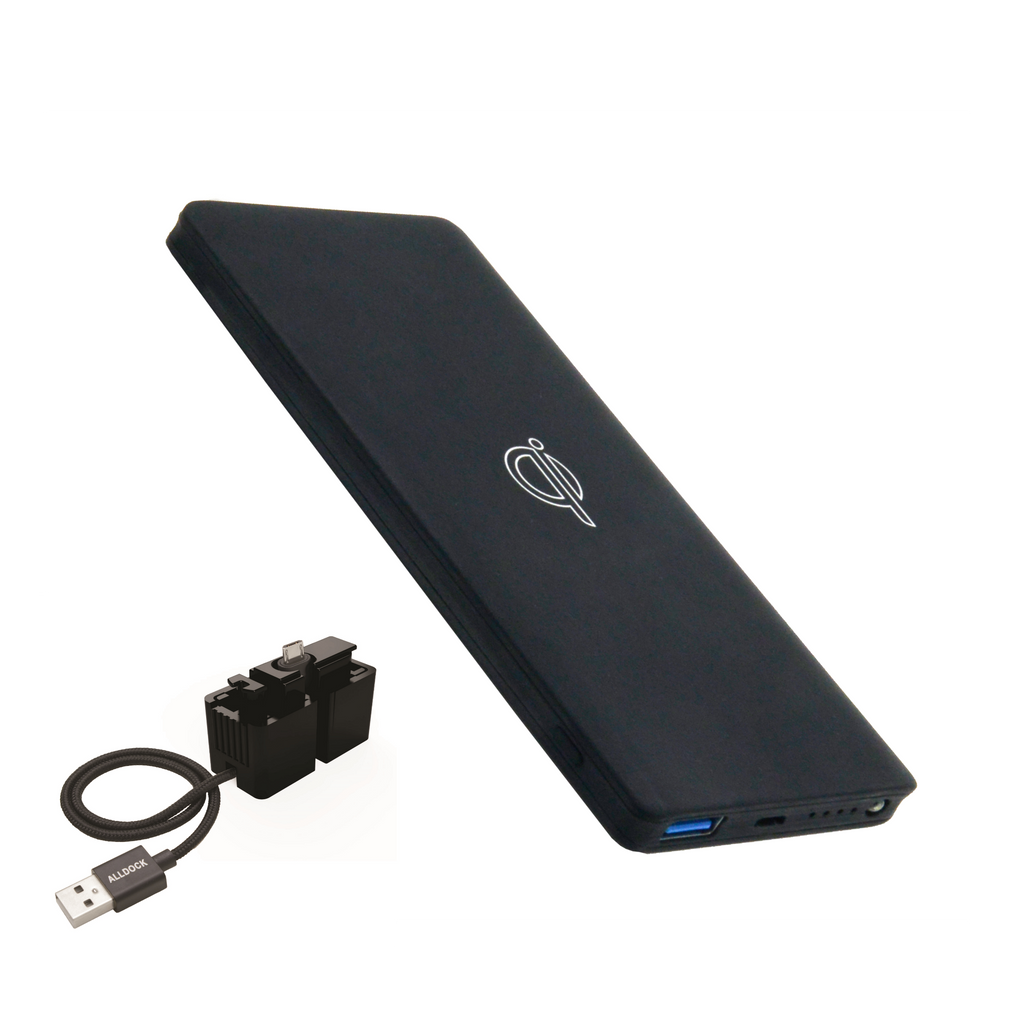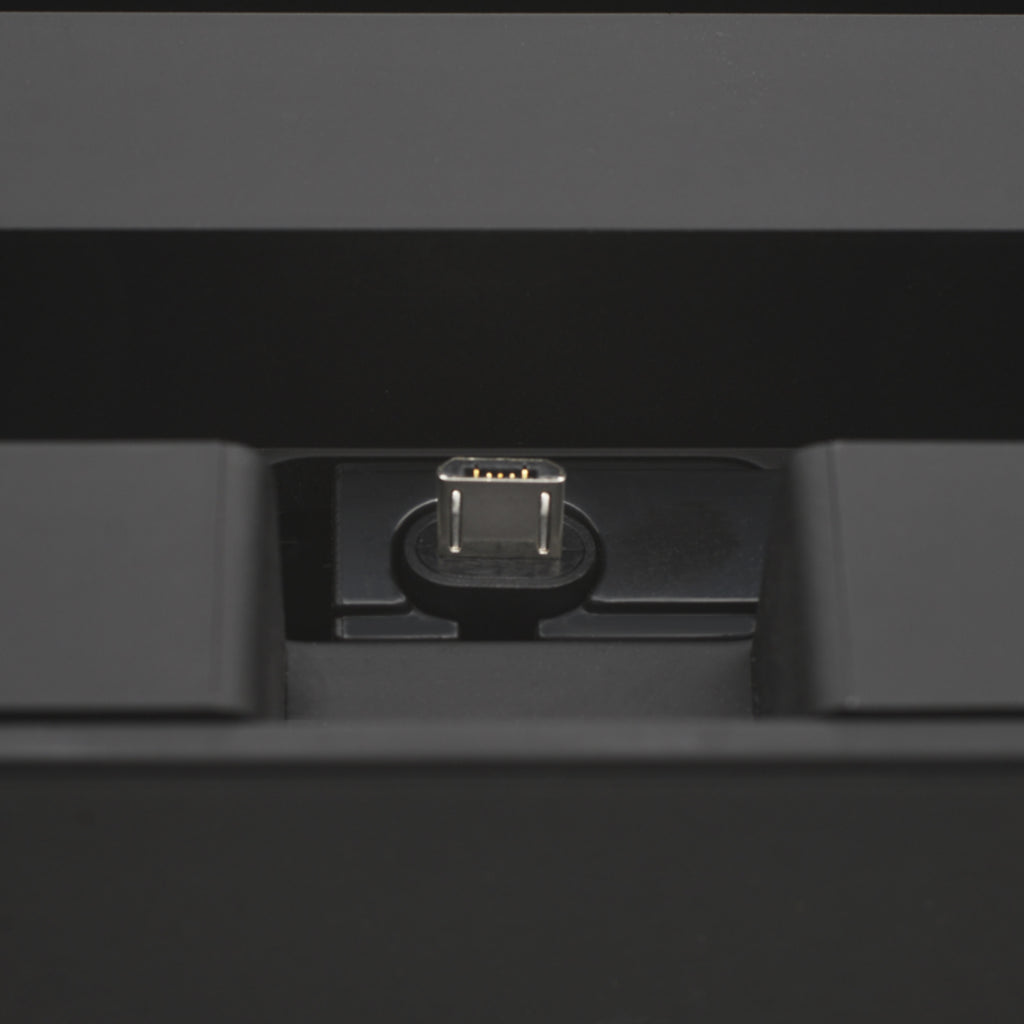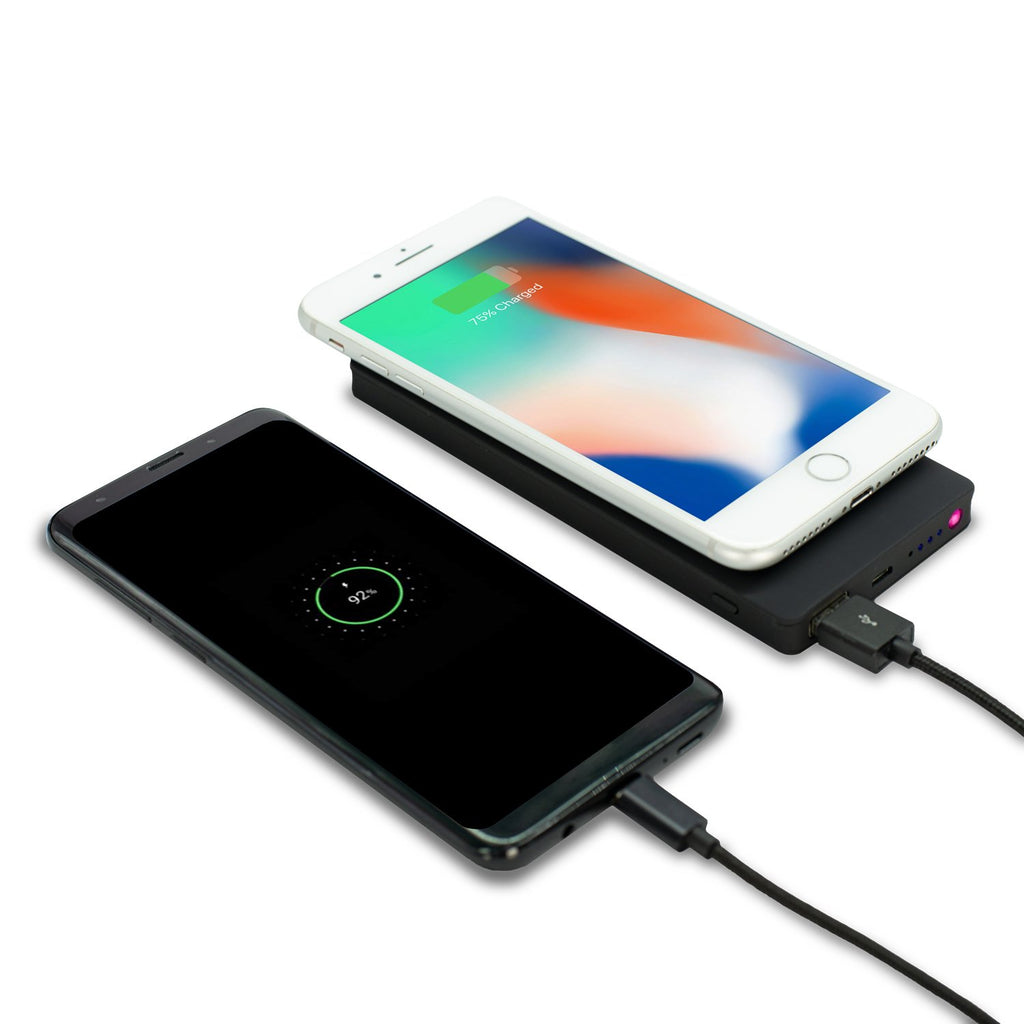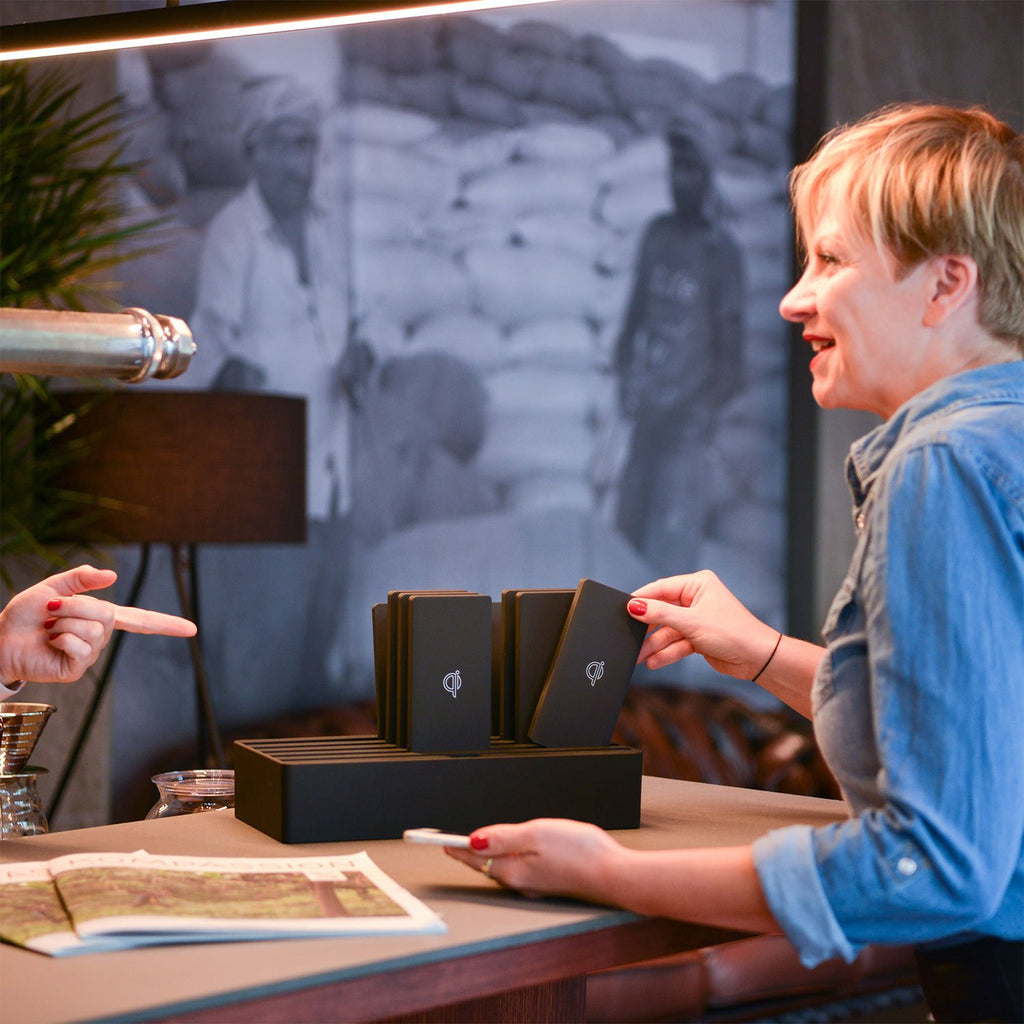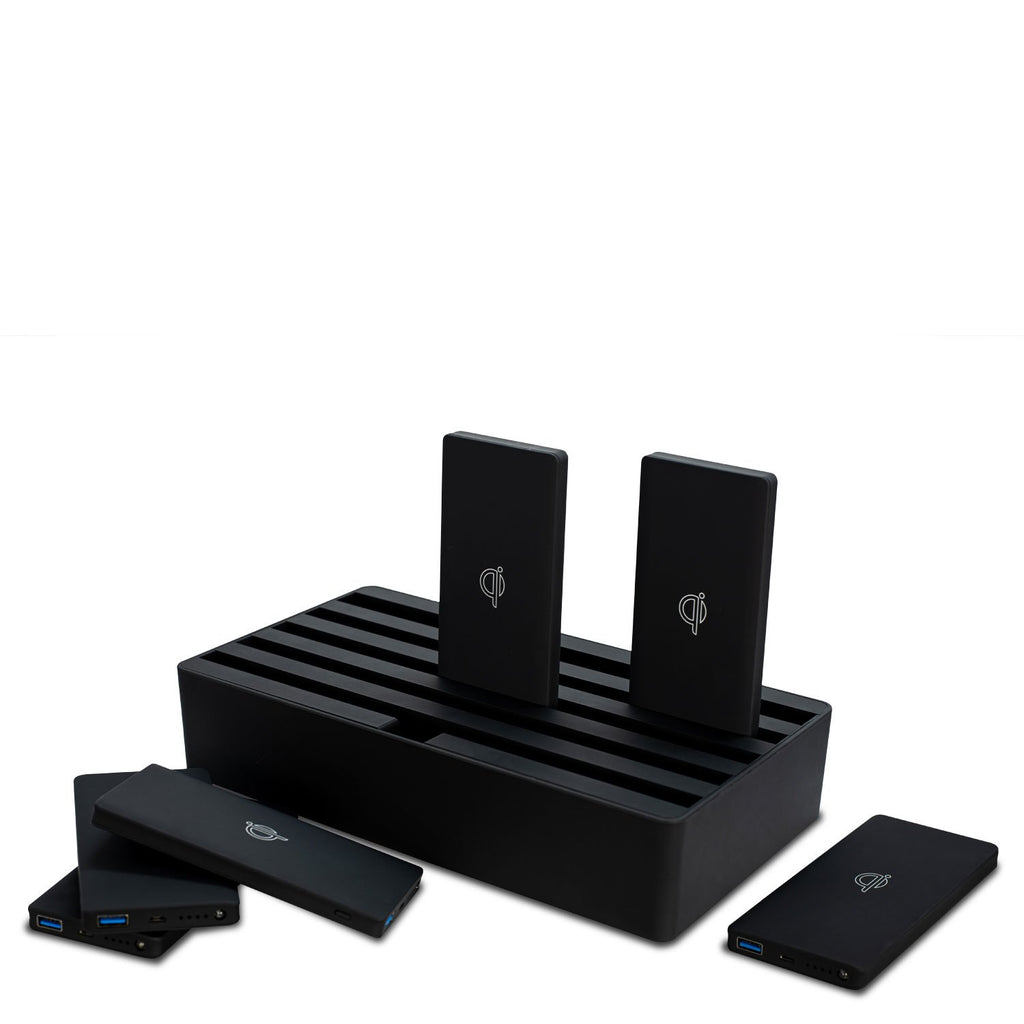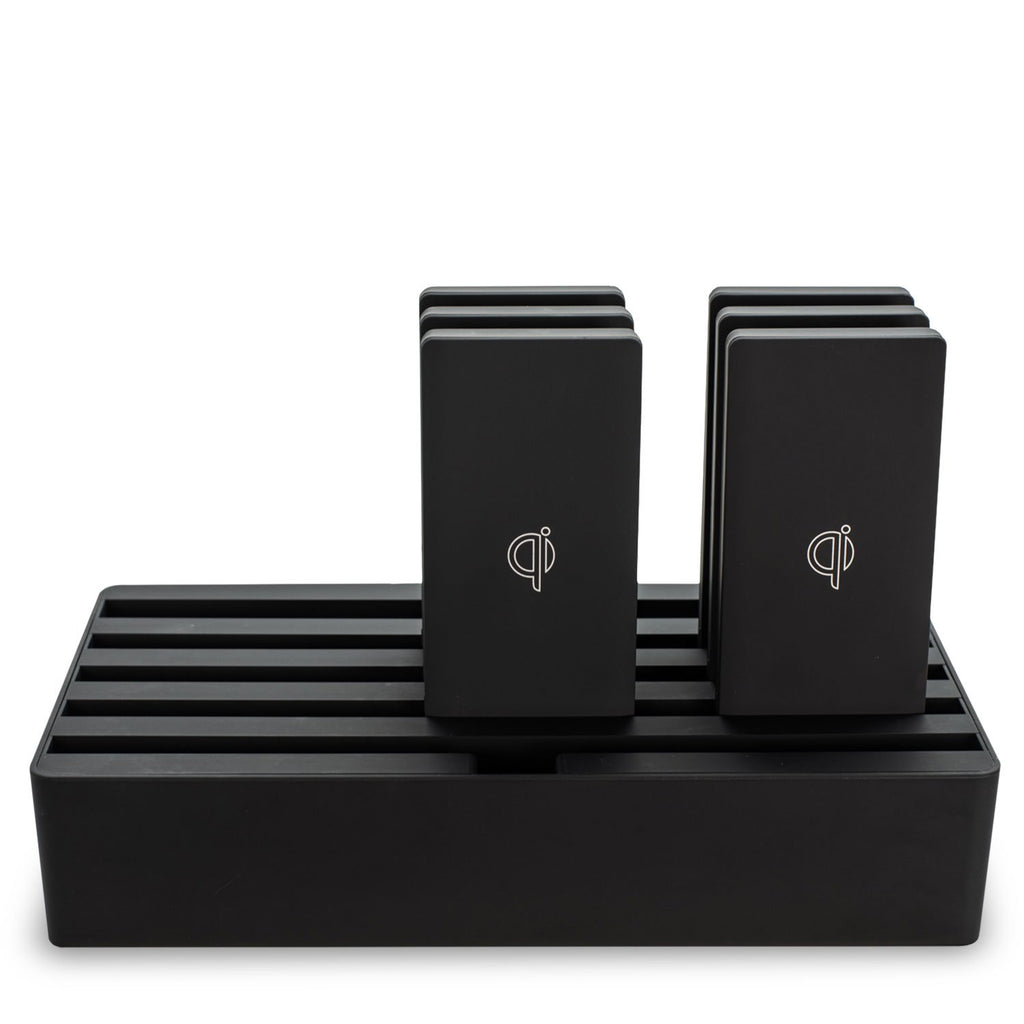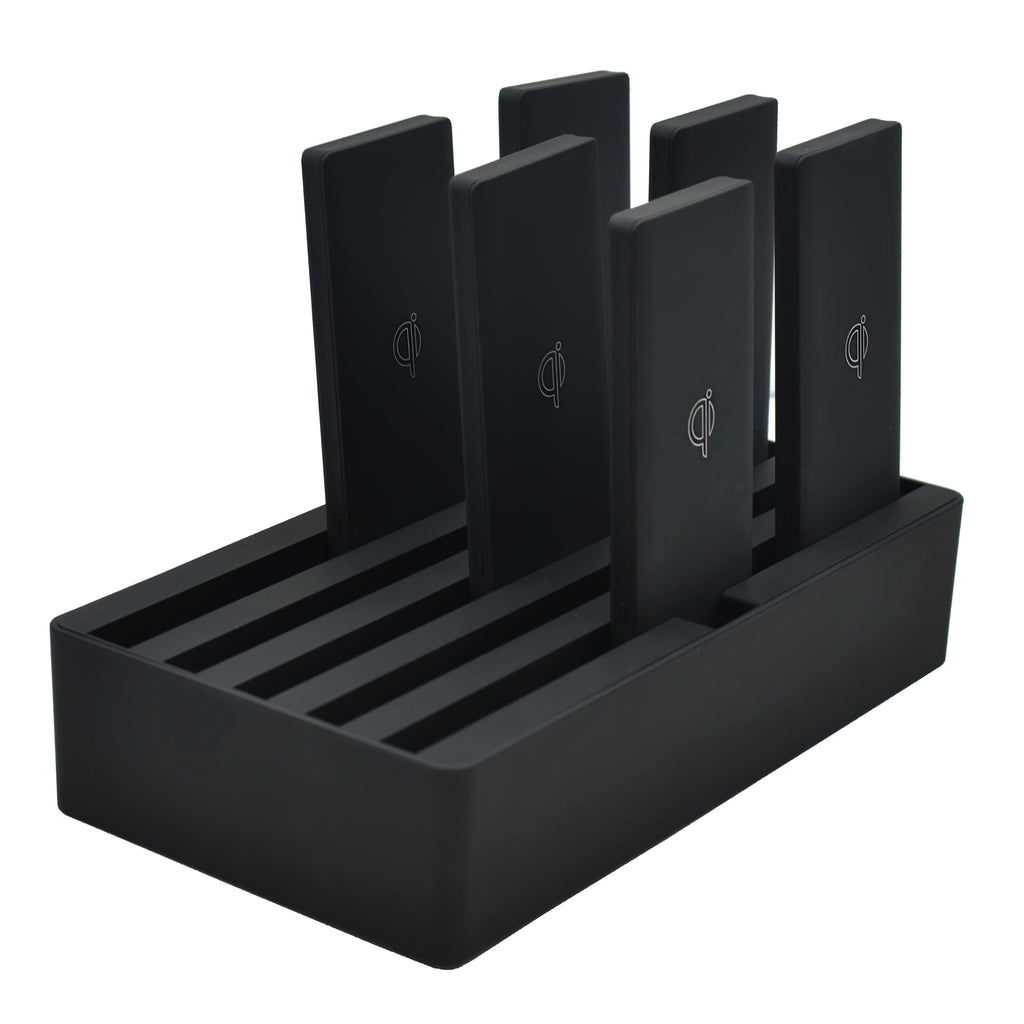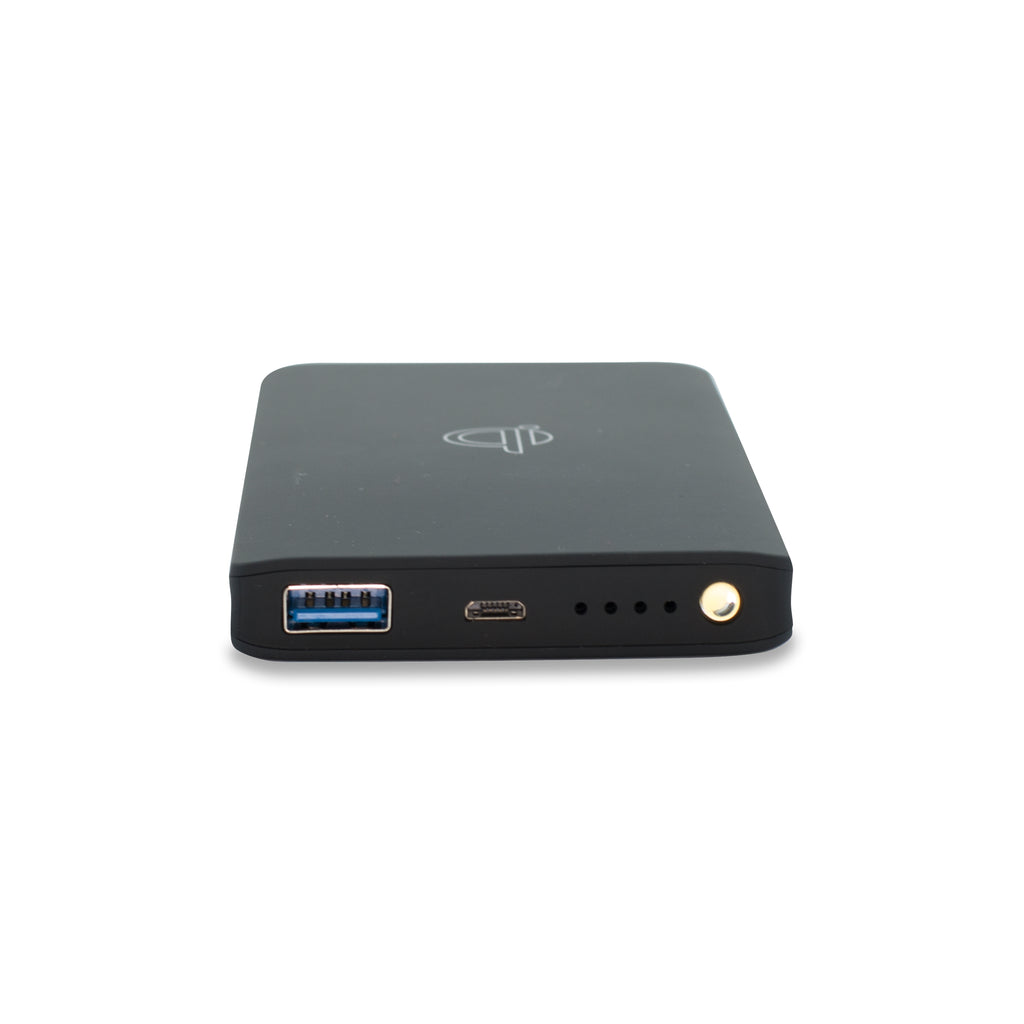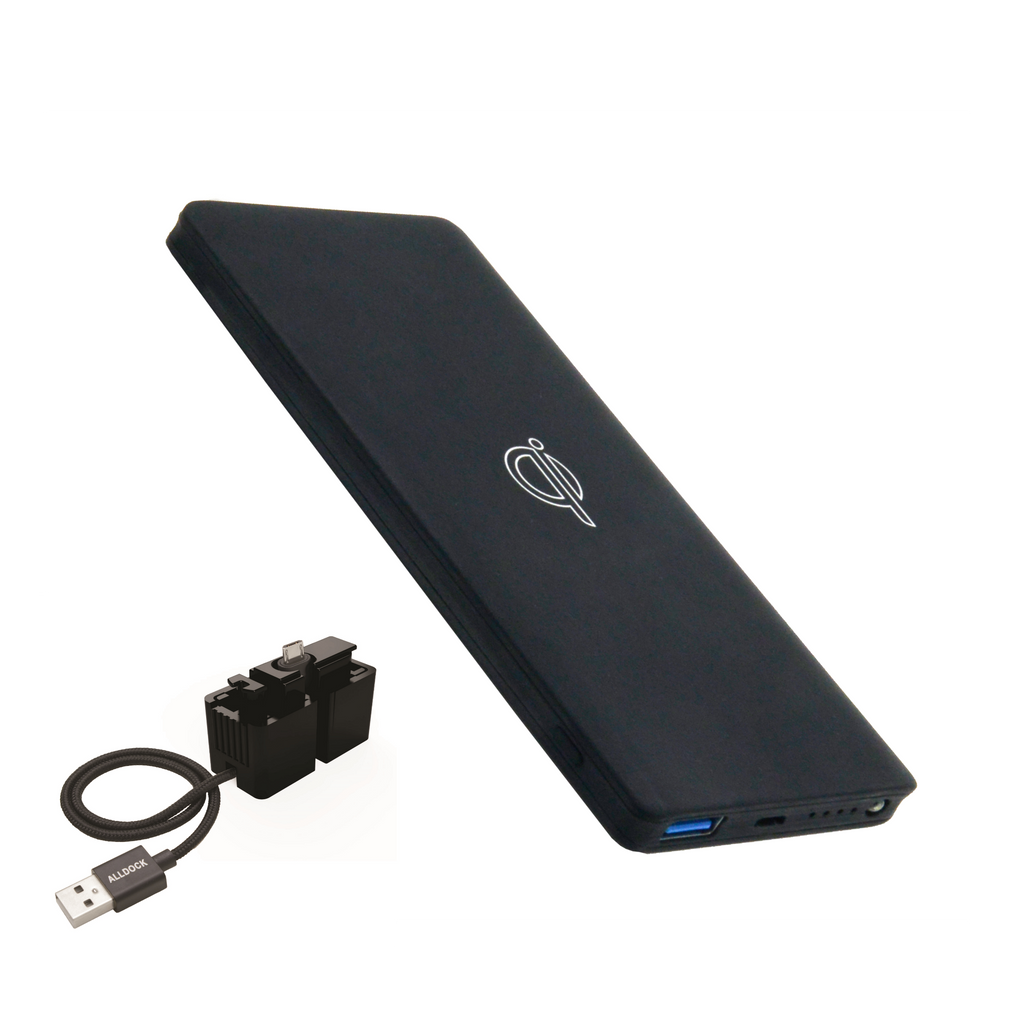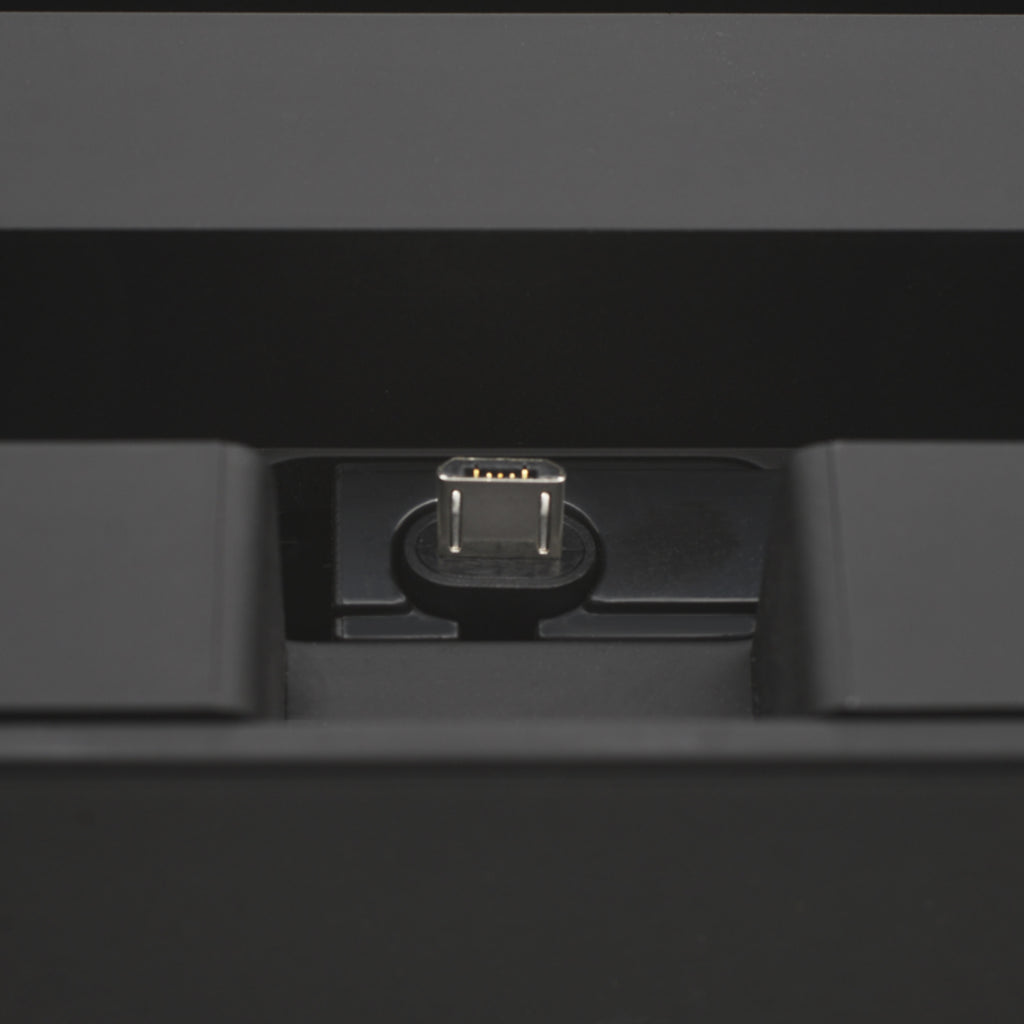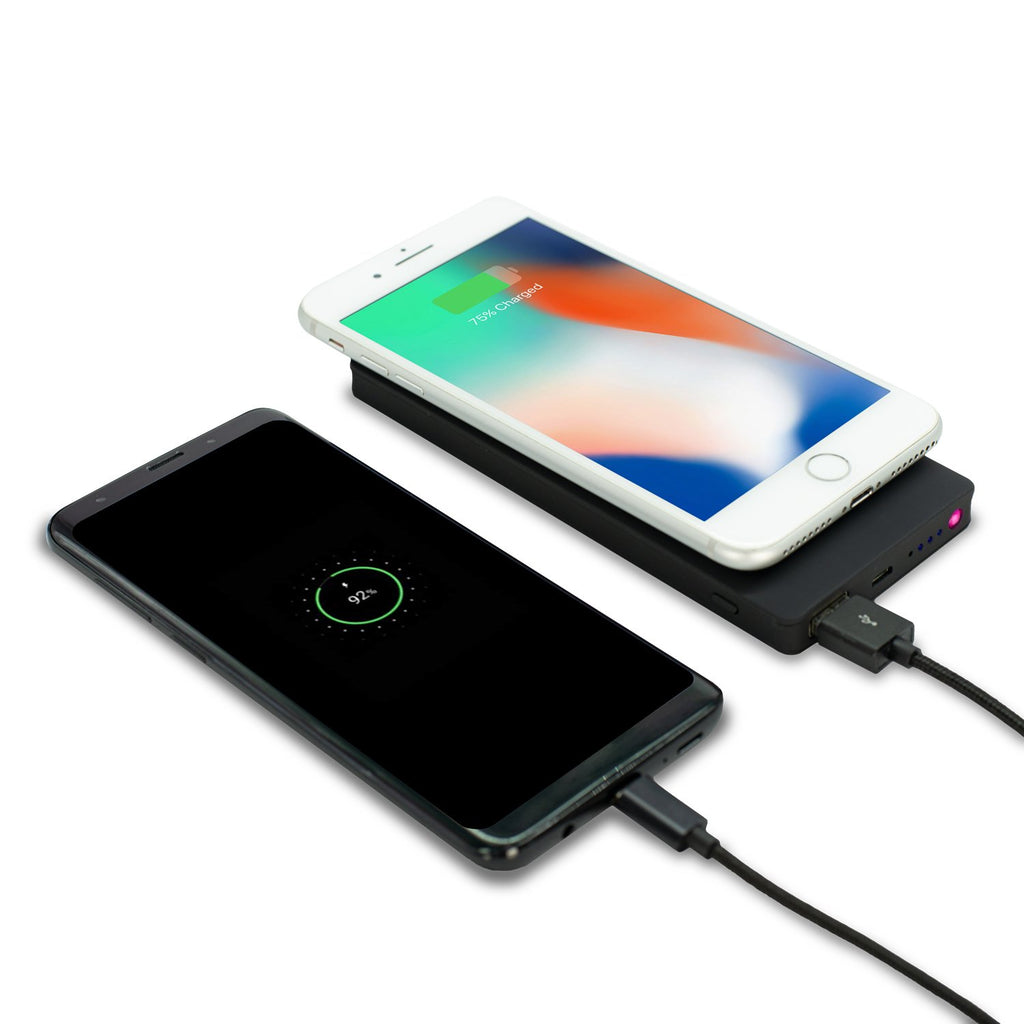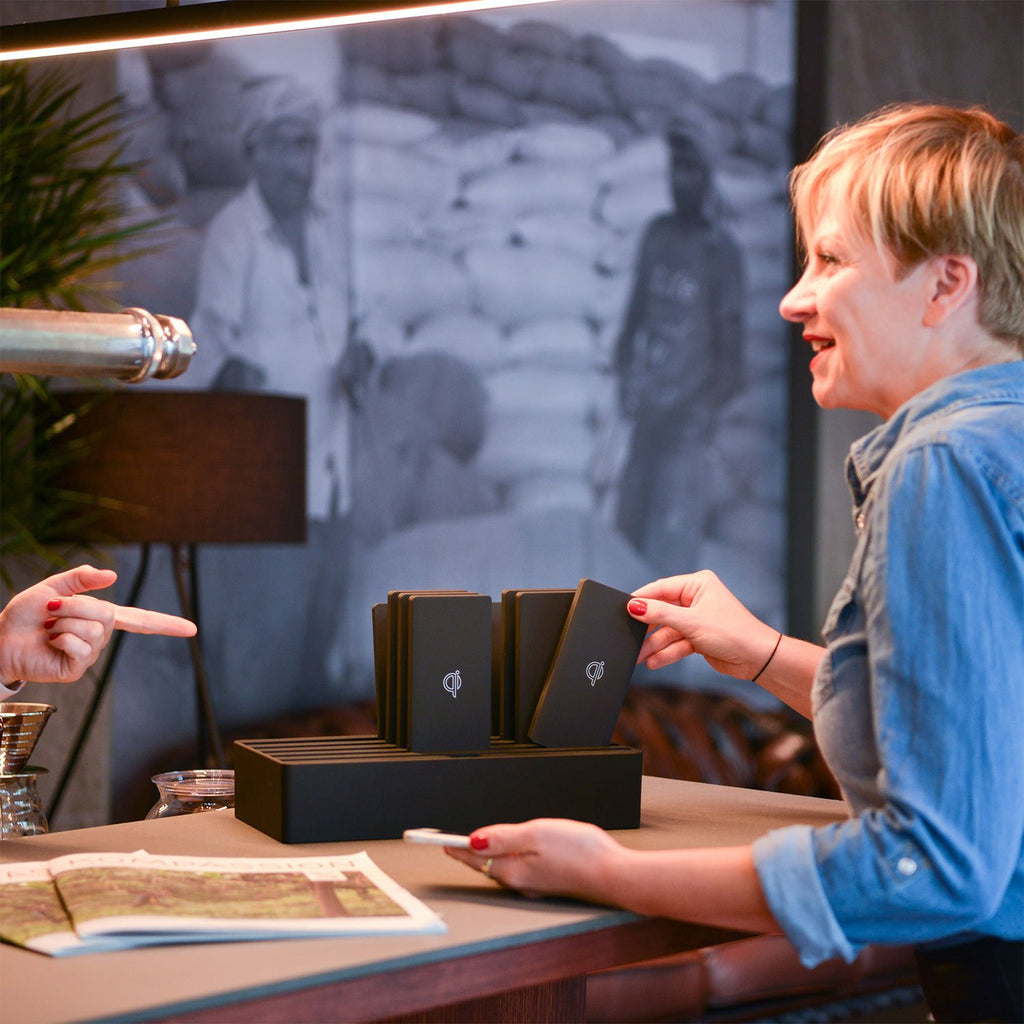 ALLDOCK Classic Service Station Family Black
---
Offer your customers something special
You want to offer your customers a special service and enable them to recharge their smartphones at your business? No matter whether it's a restaurant, hotel or hairdressing salon - the ALLDOCK Service Station is suitable for just about any business. The Wireless Powerbanks can be lent to customers and after use they can simply be recharged in the charging station. Your customers can recharge their smartphones via wireless technology or with a cable. The special aspect of the Powerbanks is that two devices can also be charged at the same time. One wireless and one with cable.
Keep up with the times
The service stations are specially designed for business models. They each contain six powerful wireless Powerbanks. These can be recharged simultaneously with micro-USB cables at the charging station. Six cables are included with the Service Station. The Micro-USB cables are integrated into the proven Click-In adapters to ensure easy docking.
x Family Black ALLDOCK (5 Rails & 6 USB Ports)
x 6 One Hand Docking Adaptor Sets (Android)
x 6 ALLDOCK Black Powerbanks
ALLDOCK SPECIFICATIONS
Outer Case Large : 315 x 172 x 63mm,
Number of Docking Rails : 5
Docking Rail Width - 14mm Front Rails + 18mm Back Rail (Please check your cases)
6 port USB Charger
CERTIFIED FOR AUSTRALASIAN POWER REQUIREMENTS
Input: AC 110V-240V 50-60Hz1.5A S
Single output: DC Max 5V/2.4A
Total output: DC Max 5V/14.4A
POWERBANKS SPECIFICATIONS
Physical Dimensions - 14.85 x 7.1 x 12cm
Weight - 210g
Material - ABS in Black
Includes 1x Micro Cable
Power Storage Capacity - 8000mAh
Wireless Charging Output - 5W (Double Inductance)
Input - Micro Input: DC 5V/2A 
Output (USB A Female) - 5V 3A_15W, 9V 2.0A 12V 1.5A QC
OPTIONAL ALLDOCK DOCKING ADAPTER
The portable power capacity of this power bank is world leading. Recycle life;
4 times for iPhone 5
3 times for iPhone 7
2 times for iPhone 7plus/8/X/Xr/Xs
Qi Standard device manufacturers are Apple (iPhone 8 & X and above) Blackberry, WP, Samsung, Nokia, HTC, LG Electronics, Sony, Blackberry, Motorola Mobility, Asus, Huawei.
Charge your Apple watch up to 6 times on the go!
Check out our portable charging solution for your Apple Watch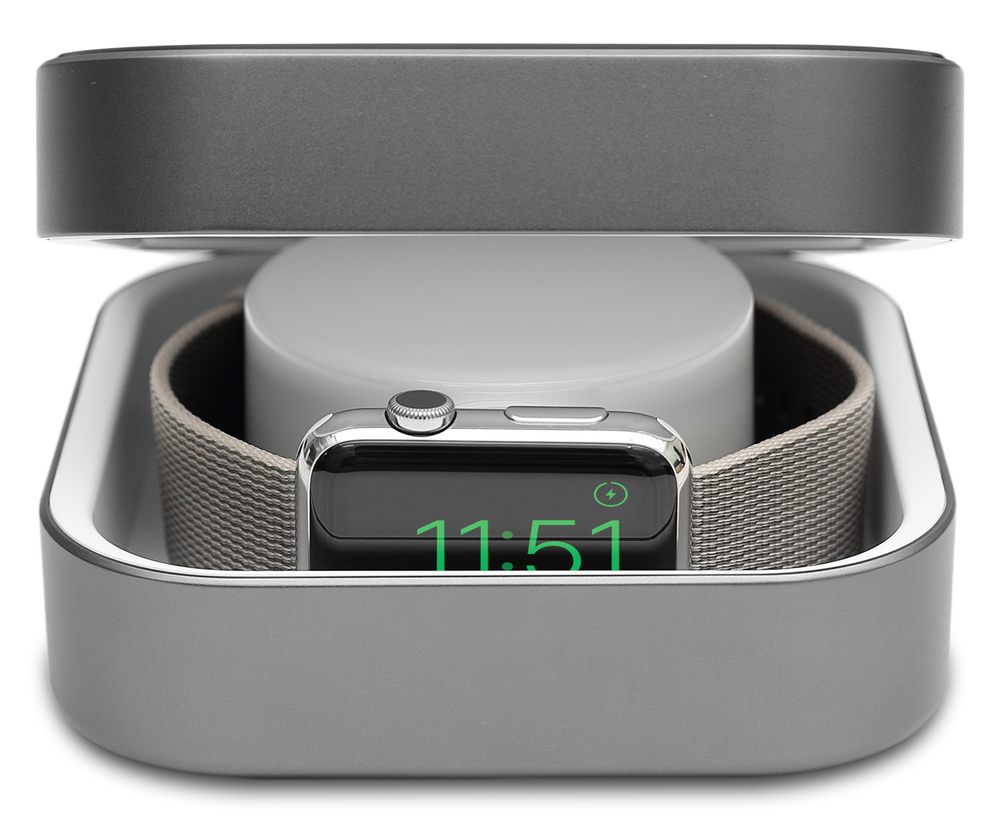 Shop Now