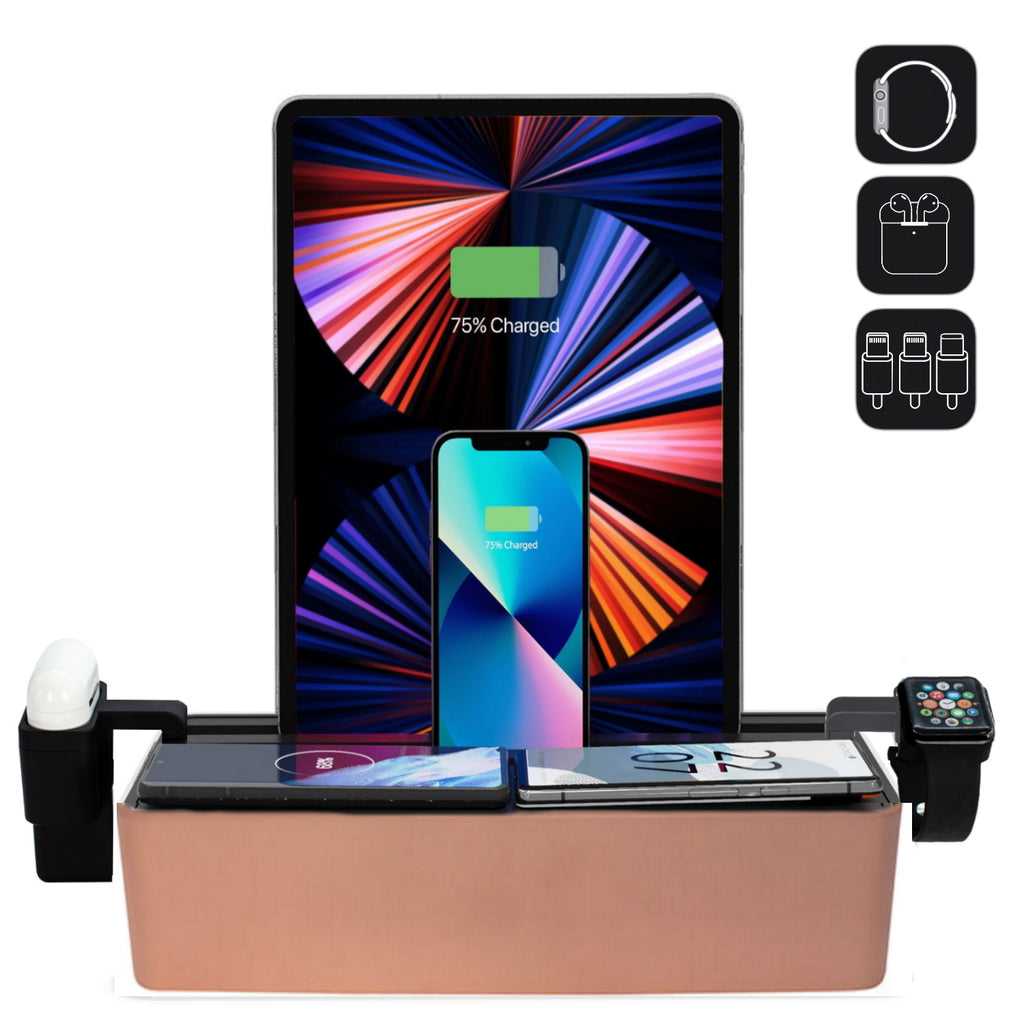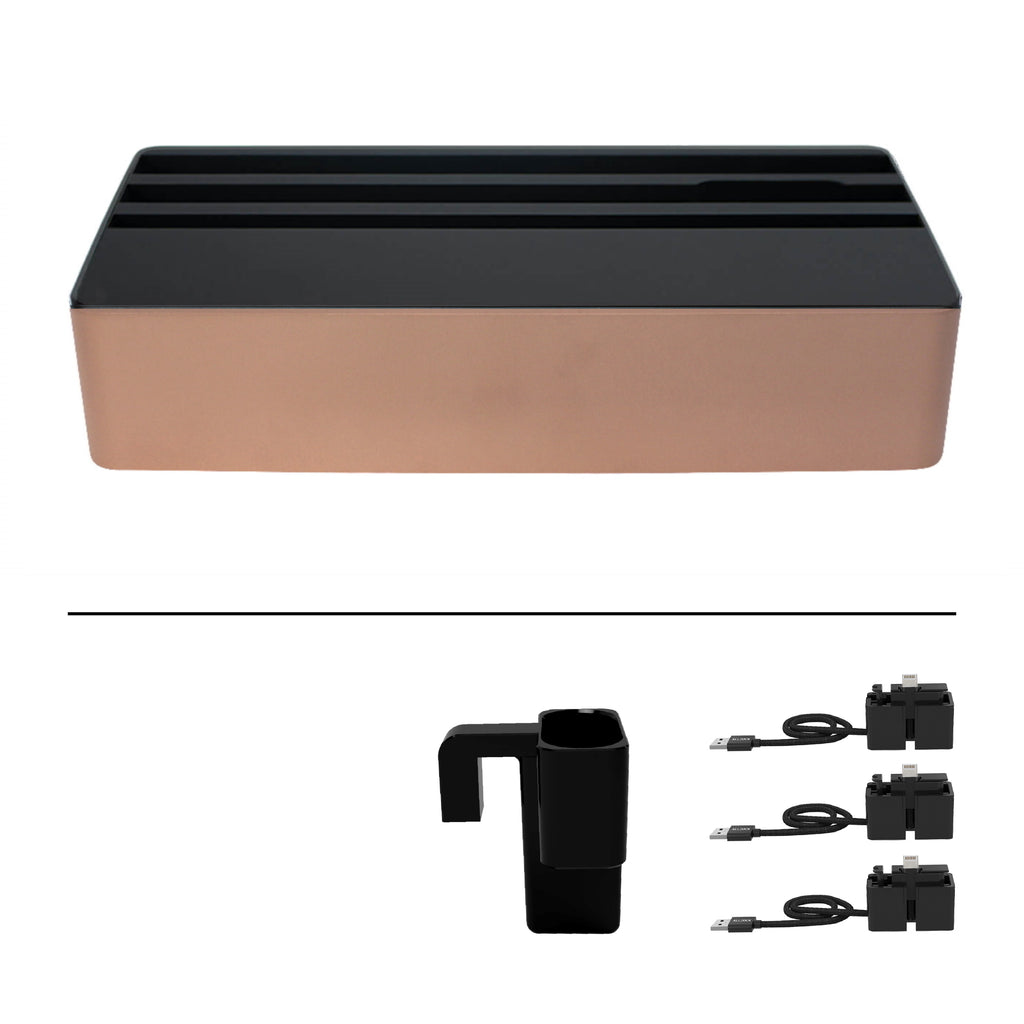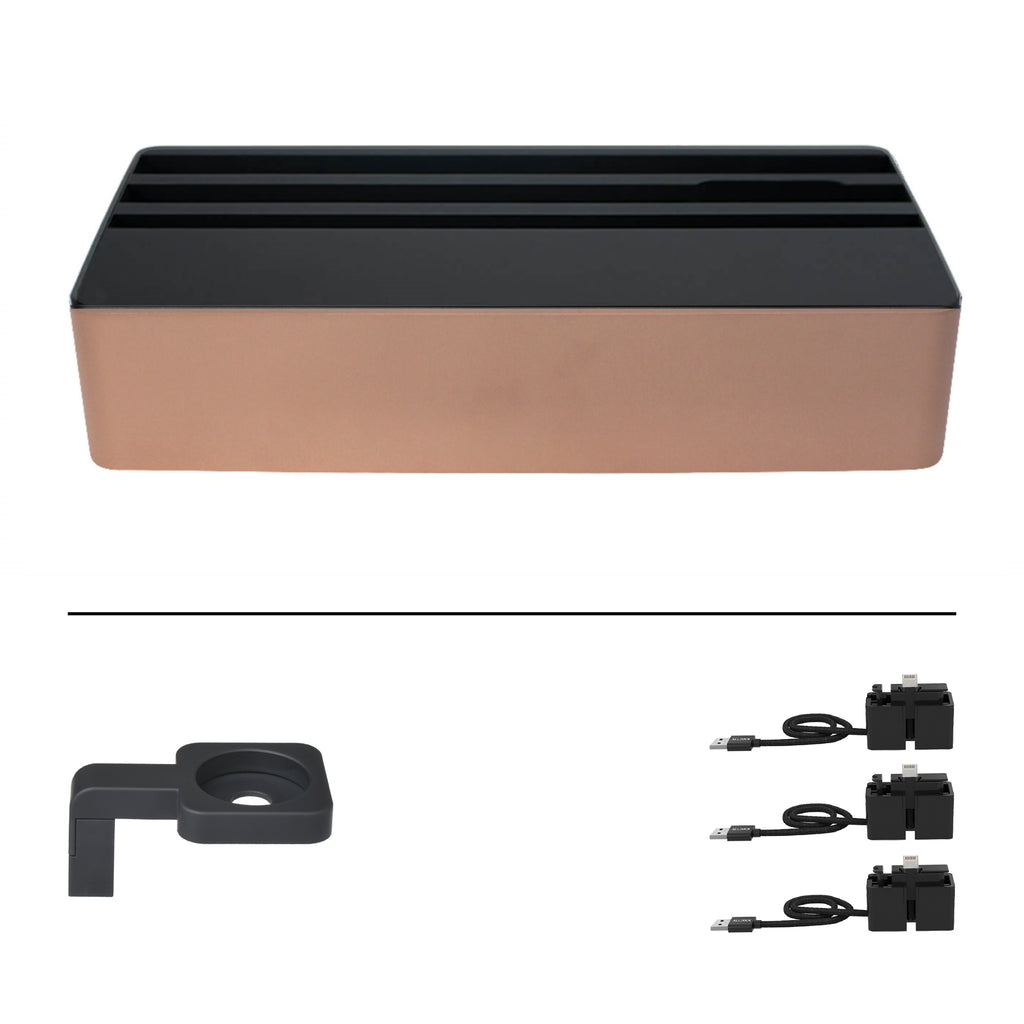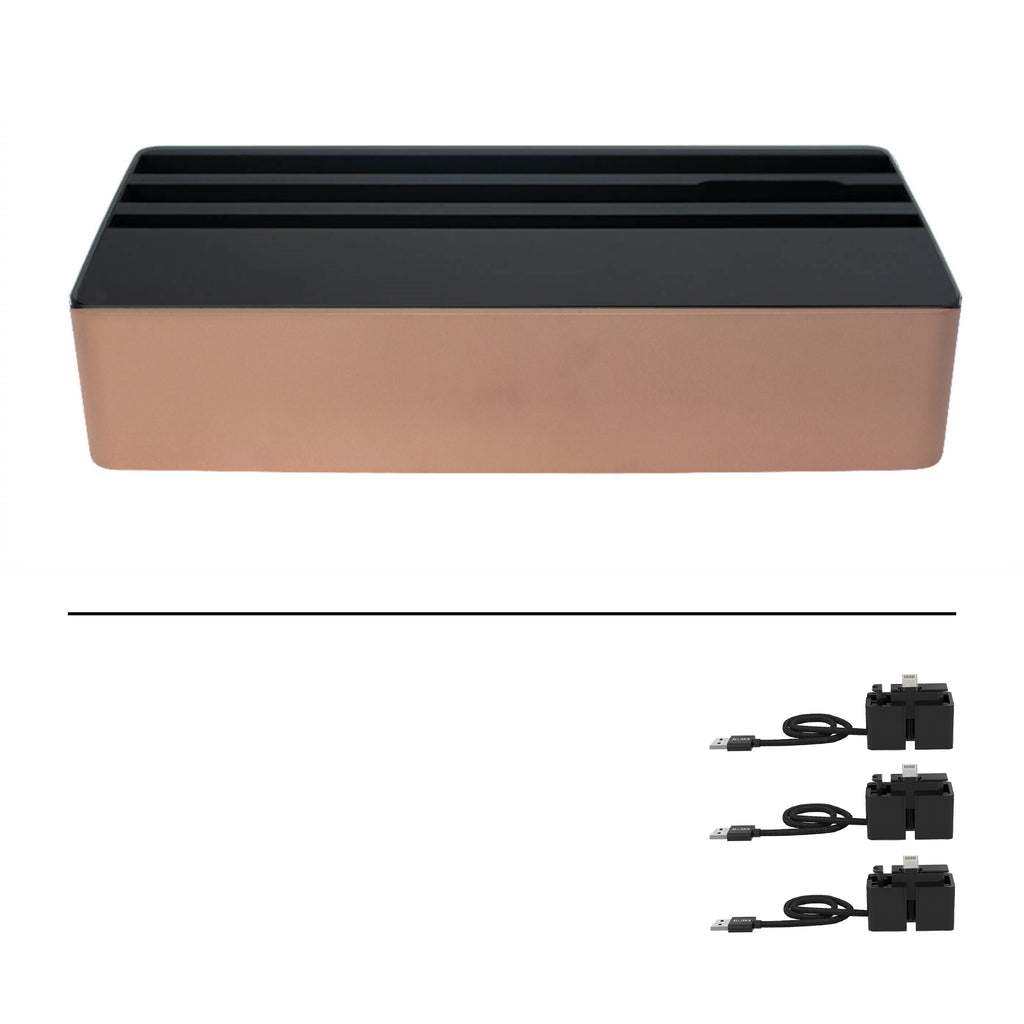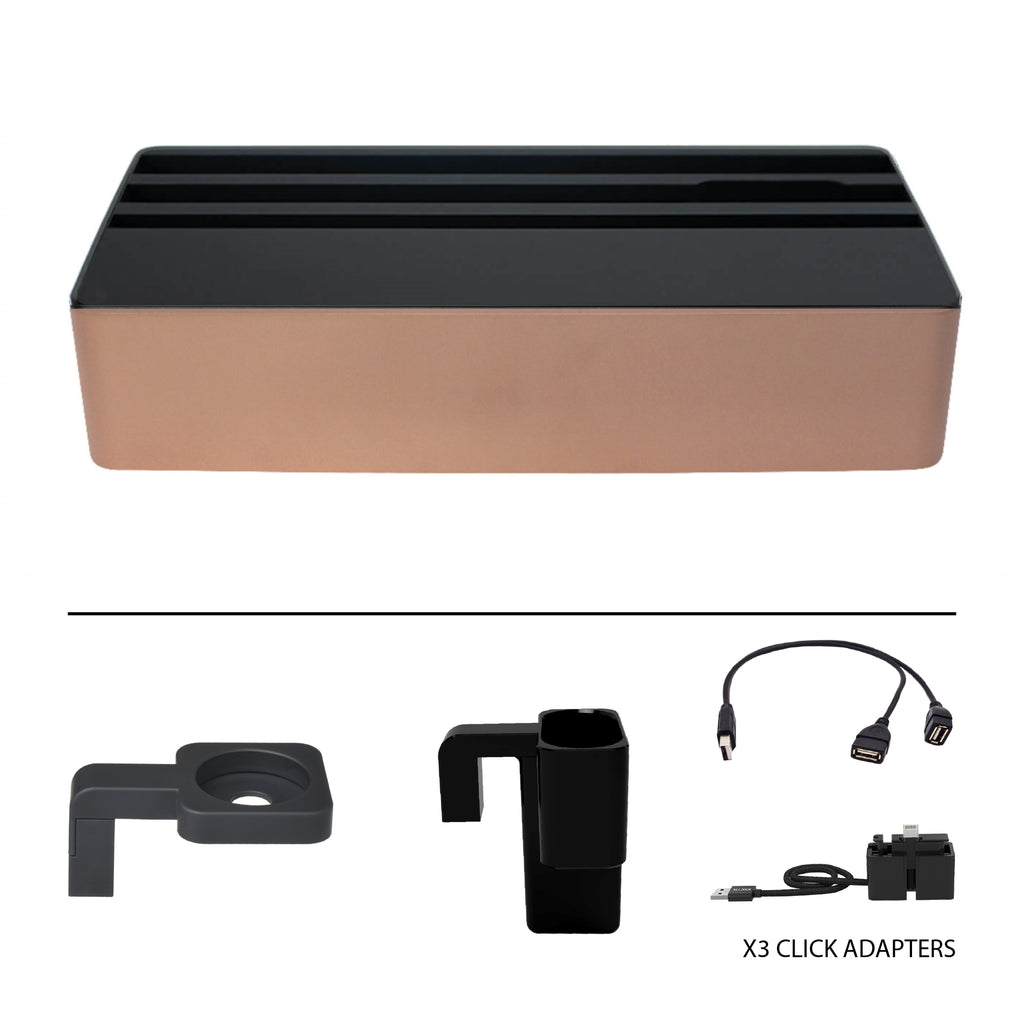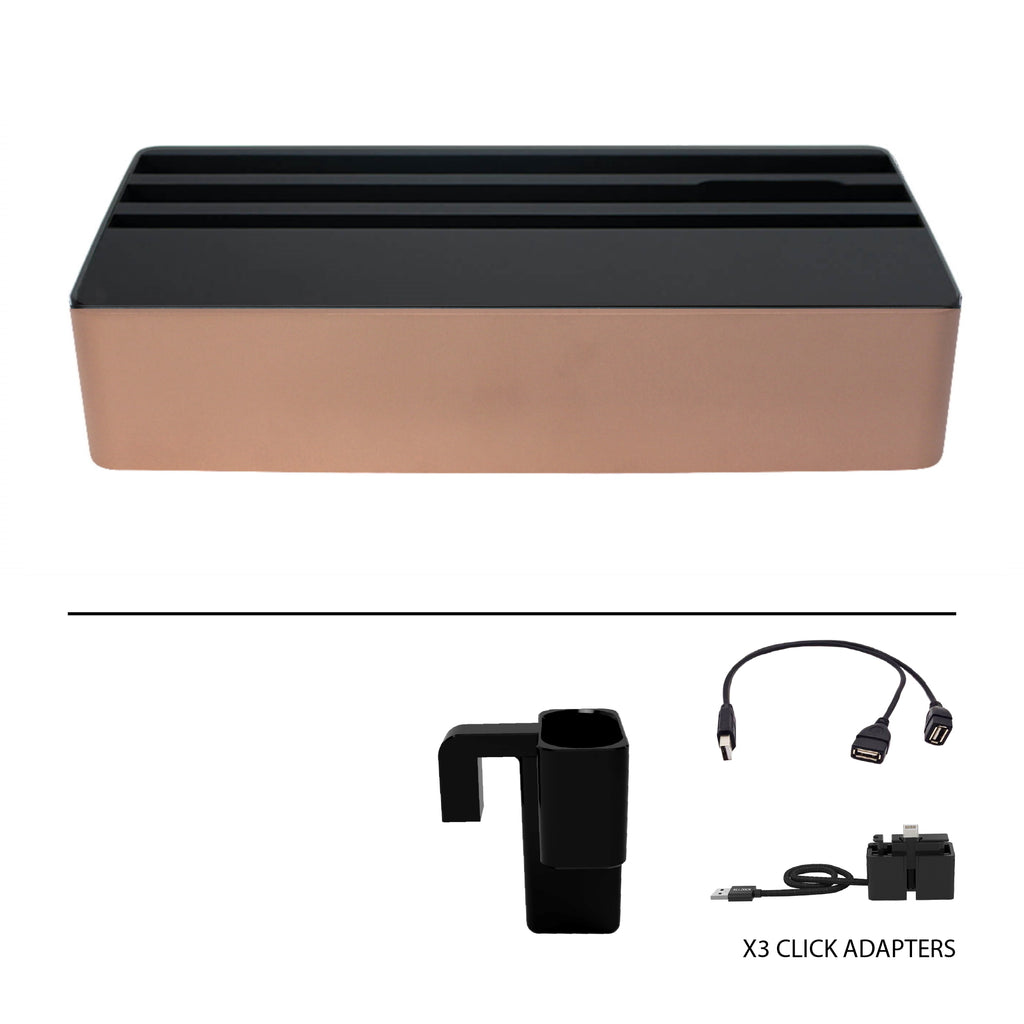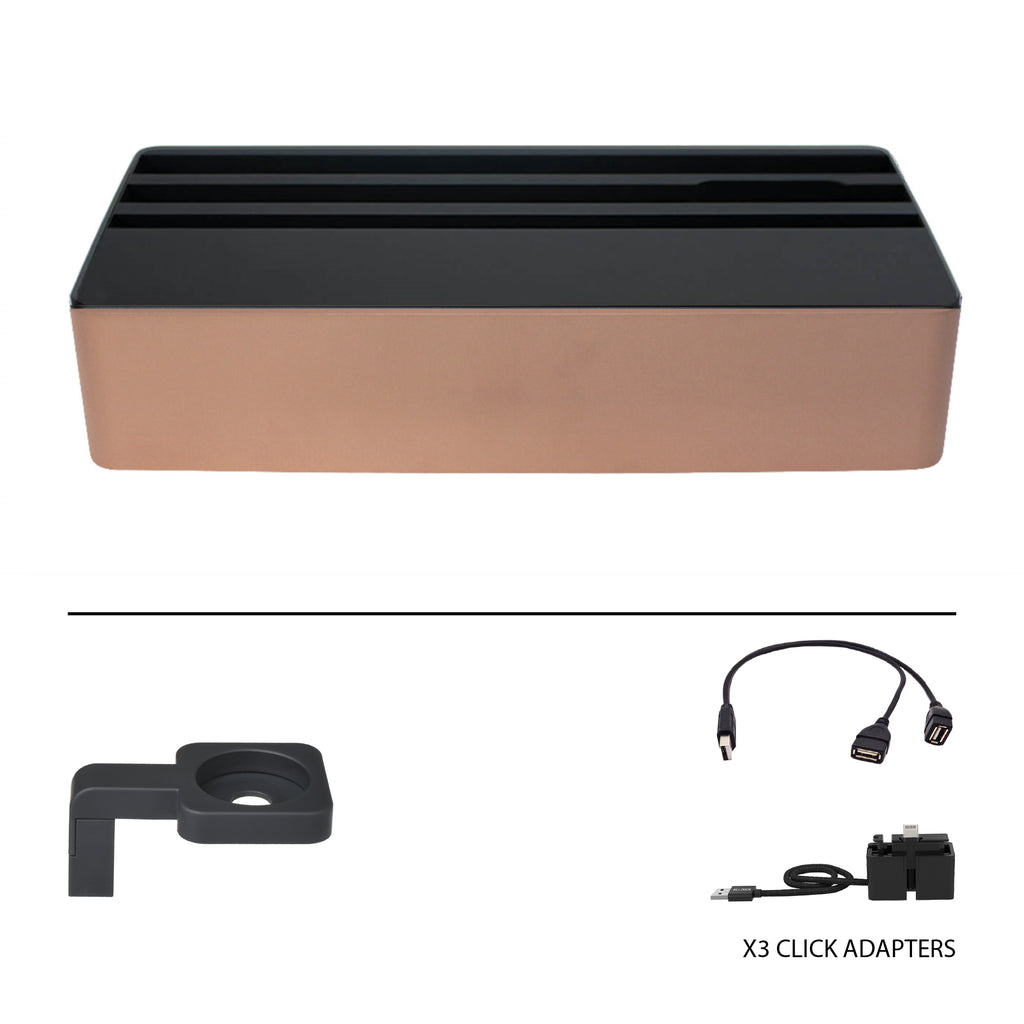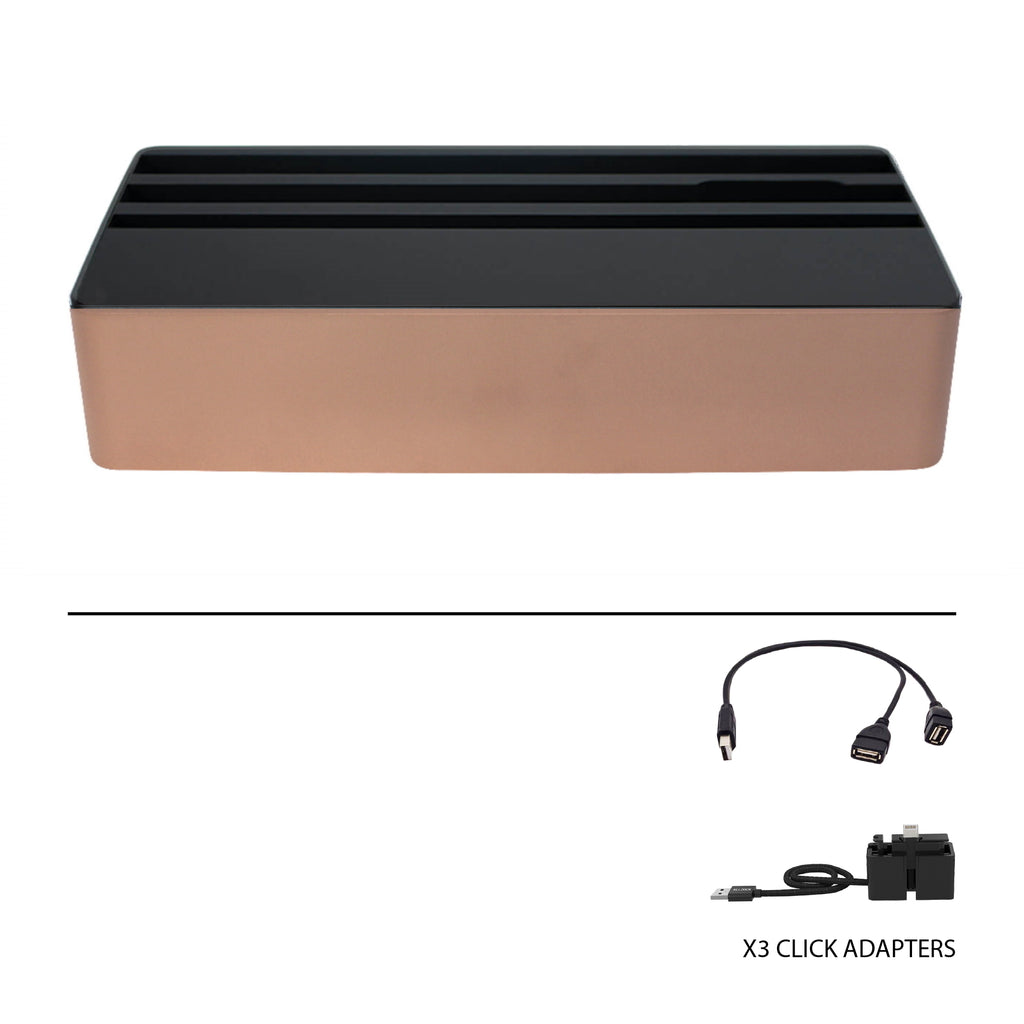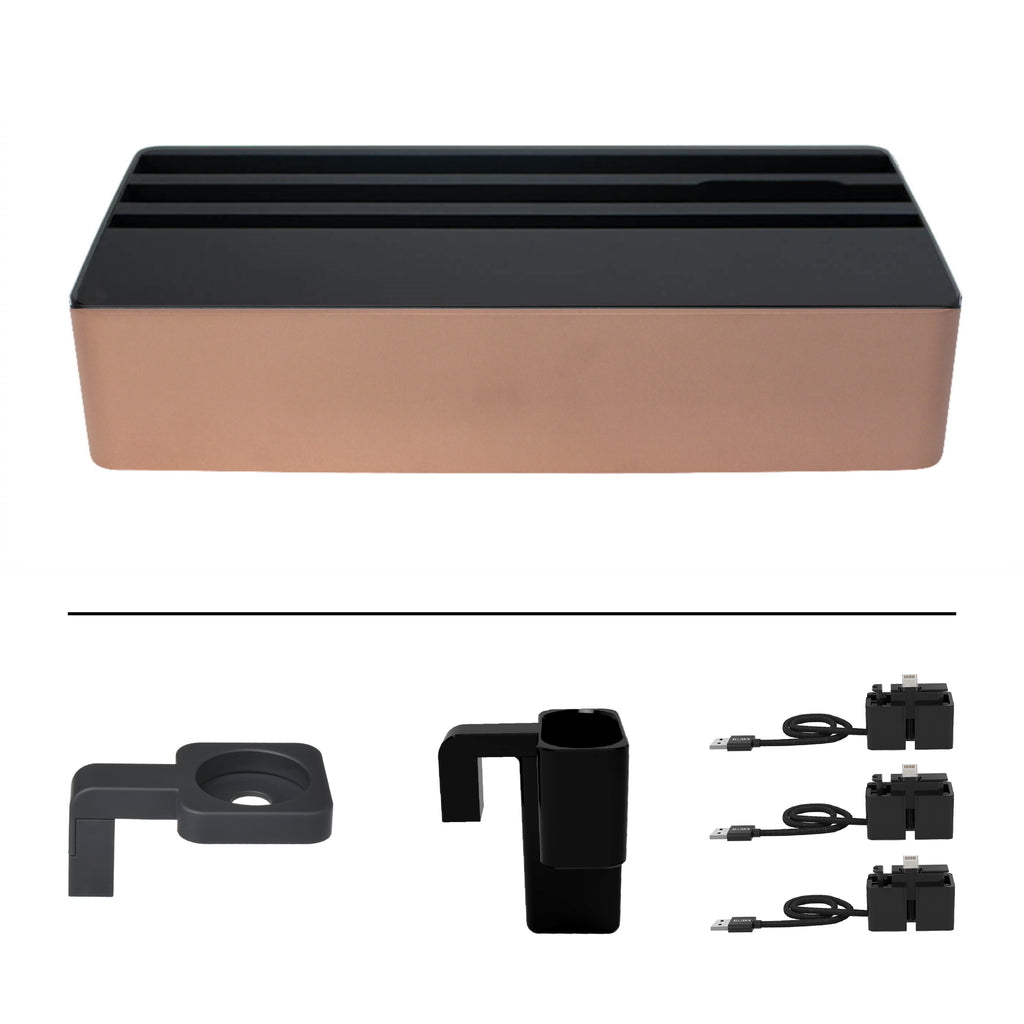 ALLDOCK Wireless Family Aluminum Rose Gold & Black Package
---
Your partner, the children and yourself all have smartphones, so there might be one or two tablets or other devices at home. All well and good until it's time to recharge. Where are the cables again? Which cable is with my device? And then first untangle the tangled mess of cables! With an ALLDOCK Wireless Family, your whole family can charge their devices without tangled cables. Look forward to the latest Quick-Charge technology, including inductive charging and a graceful design.

Universal 6 port USB charger with wireless charging function

The ALLDOCK Wireless Family Heavy Duty Aluminium and Soft Touch Black is a flexible charger that combines wired and wireless charging for mobile devices. The design is timelessly beautiful and all charging cables are hidden inside the ALLDOCK.
The charging station contains everything you need for charging: Two charging spots for wireless charging (Qi) and 4 spare Ports for every other cable charged device.
Each ALLDOCK charging station is instantly ready to charge, convertible, expandable and upgradeable in the future. Simply plug or unplug cables, expand with original accessories or always upgrade with more modern components in the future.
SAVE ON THE PACKAGE DEAL
Please choose from the below components:
x 1 ALLDOCK Wireless FAMILY (3 Rails/ 2 Wireless Deck & 4 USB Ports)
x 3 One Hand Docking Adaptor Cables (Apple Lightning/C-Type MFi)
x 1 USB Cable Splitter (Apple MFi) 

- (Optional)

x 1 Apple Watch Mount / Watch Cable (Optional)
x 1 Apple AirPod Mount

 

(Optional - Compatible AirPod Gen 1 & 2)
SPECIFICATIONS
Outer Case Large: 320 x 176 x 70mm
Number of Docking Rails - 3
Docking Rail Width: Front 14mm, Middle Rail - 18mm, Back Rail - 21mm
AIRPOD Pros docking notch
2x Wireless Charging Deck (Dual Coil) - Device Capacity 2
6x USB Charger
Output - 6x 2.4A,
The Total Capacity: 14.400 mAh
Suitable Accessories: Up to Two Mounts (Apple Watch, FitBit, AirPod)
Suitable to 4x Click-In One Hand Docking Adapters
Certified to Australasian Safety Standards (RCM)
The ALLDOCK Wireless FAMILY comes with two Wireless Charger Pads which are integrated into the cargo bed. Please note that the Wireless Chargers already use two of the six USB ports.
Assembly instructions (PDF download)
Charge your Apple watch up to 6 times on the go!
Check out our portable charging solution for your Apple Watch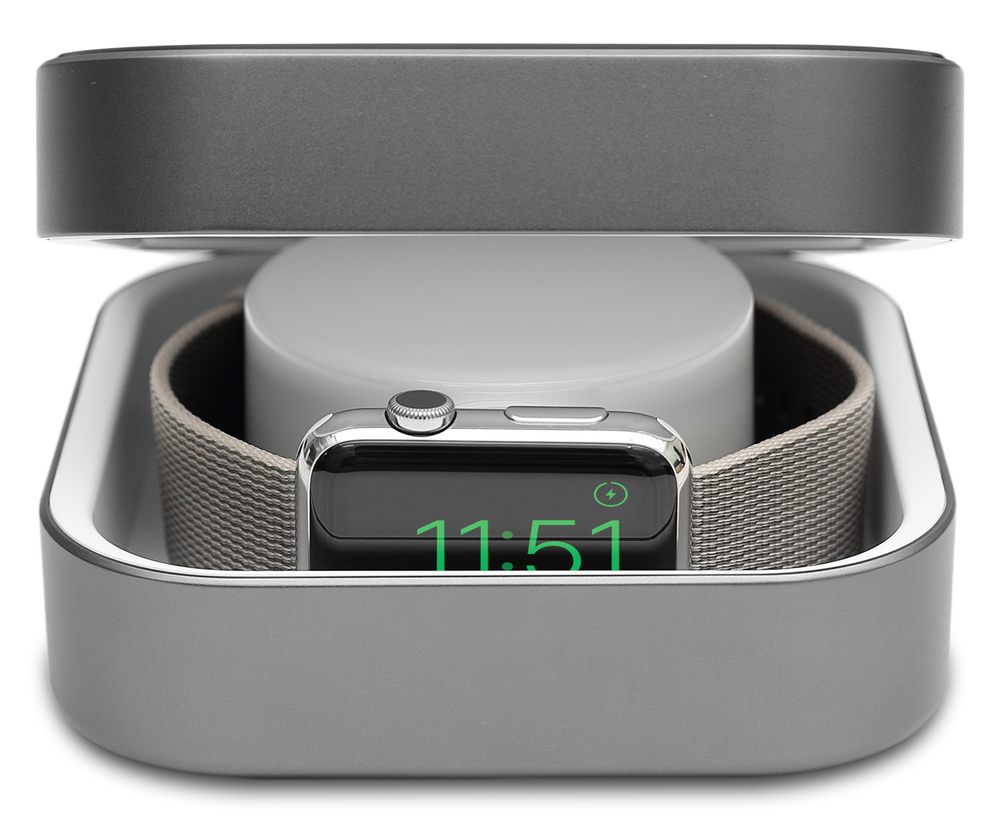 Shop Now